Summer is almost here and I'm on the prowl for the best nail polish trends for summer. I plan to be out and about all summer long. I will be seeing many old friends and plenty of new faces too. I don't want to be caught with my nails looking shabby this summer and I'm sure you don't either. Check out these fabulous nail trends for summer I found for us.
---
1

Ombre Nails
thebeautydepartment.com
I love this look. It's got to be one of my favorite nail polish trends. I have found a few different ways to do it myself but I think the tutorial at TheBeautyDepartment.com is the best. They say to paint the colors on to a damp makeup sponge and then press on to each nail. Clean up the edges and finish with a top coat. How simple is that?
2

DIY Nail Stickers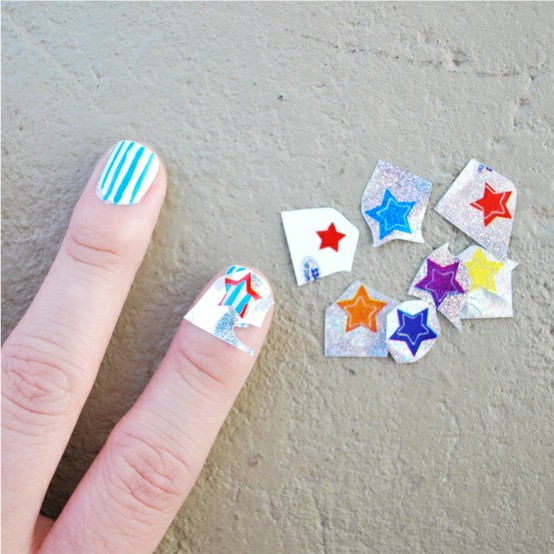 thebeautydepartment.com
I found this one at TheBeautyDepartment.com too. They are just filled with great ideas over there. Who would of thought a little polish and tape would make perfect geometric shapes stickers for your nails.
---
3

Marble Nails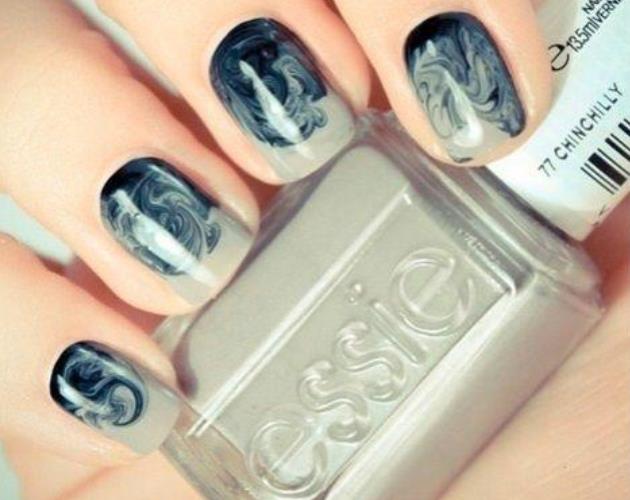 heynicenails.com
I would have never thought to do this if I hadn't seen it first. Luckily HeyNiceNails.com did think of this amazing technique that I am sure will become a quickly popular nail polish trend this summer. Imagine getting this look with some bright pinks, orange, and yellows. So fabulous!
---
4

Glitter Nails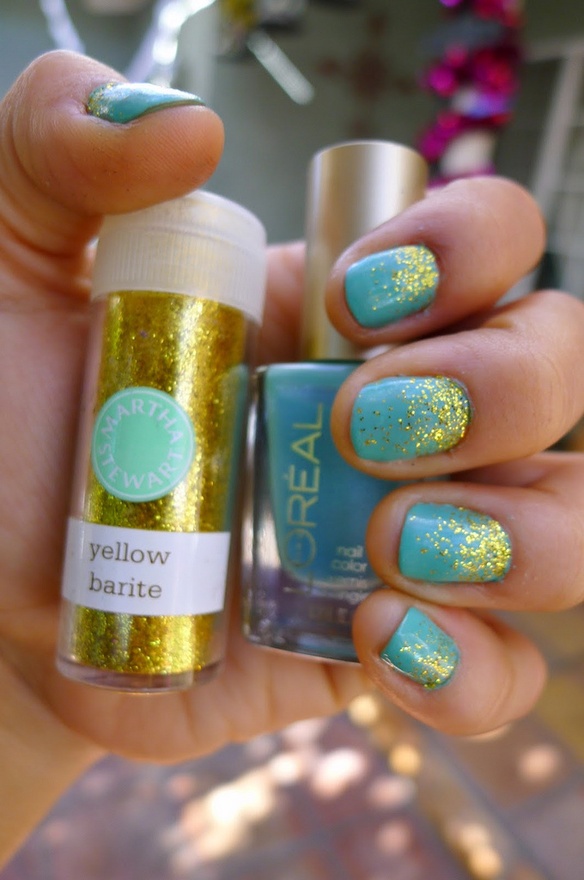 Do you like glitter? I love glitter! I put glitter on anything I can. Why would I not put glitter on my nails? Fortunately glitter is the perfect summer nail polish trend.
---
5

Pastels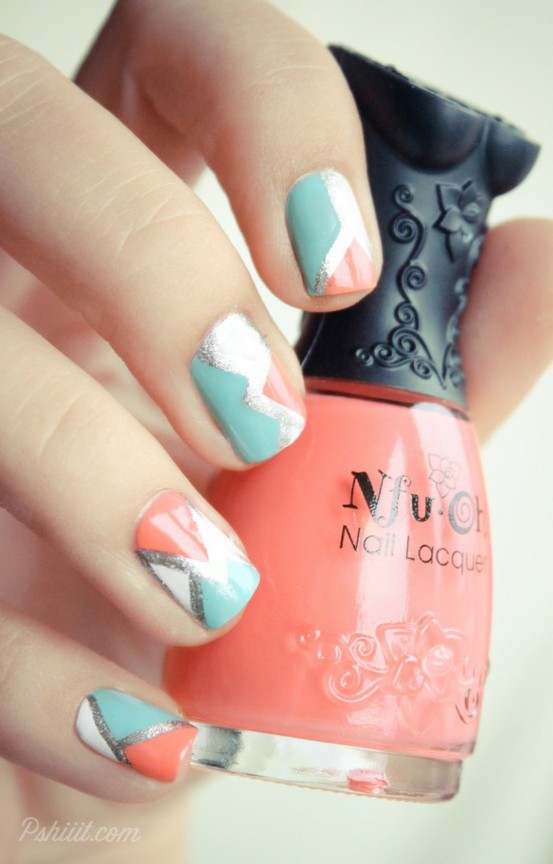 Pastels are good too. It's light, fresh and simple. You can wear pastels with just about any summer outfit. Your nails may not be the talk of the town but rest-assured they won't go unnoticed.
6

Crackled Finish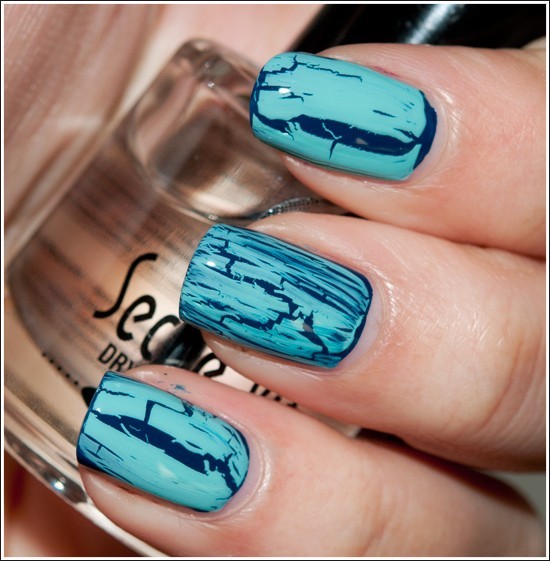 Many A-list celebs are sporting this summer nail polish trend already. You will find Katy Perry and Serena Williams with fabulous crackled nails. Many nail polish brands carry their own crackled polish. You just apply the crackled finish over any color of your choice and the crackled polish dries leaving your nails hot and trendy. Try mixing up a few colors and tell me what you like best.
---
7

Bold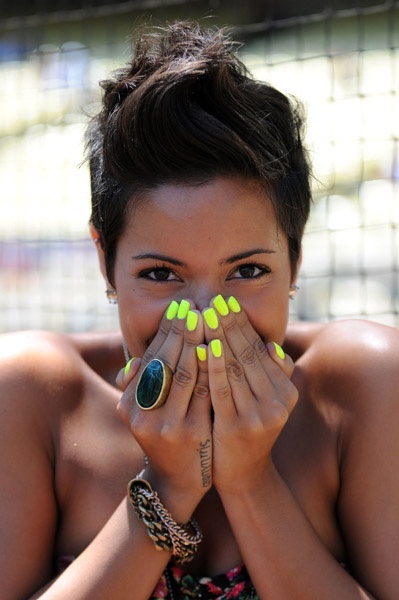 It's summer and it's time to go bold. If some of these nail polish trends weren't bold enough for you then go for it all the way. Try bright neon yellow or orange for a perfect summer look.
---
8

Clean and Natural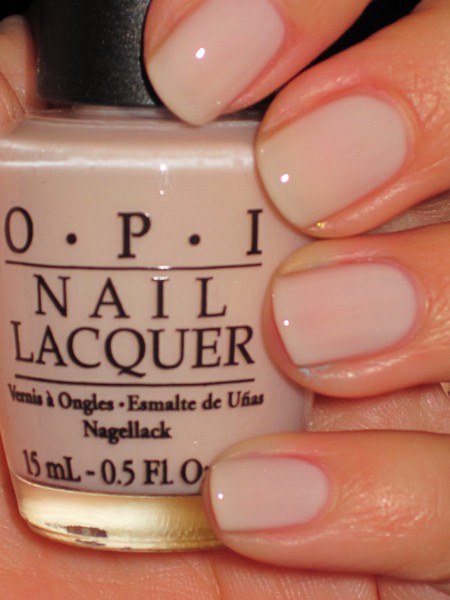 If bold isn't your thing, don't worry, natural is always in style. The trick is to keep your nails clean and well-manicured. Keep them in shape and smooth. Add a clear top coat for a little shine or just buff them out. Every now and then my nails need a little break from polish. I love going for a clean and natural look too.
Nail polish trends are all the rage this summer. With such a vast number of current trends out there you are sure to find something that will suit you well. Which of these nail polish trends are your favorites? What will we you wearing this summer?
Top Image Source: pinterest.com
---
Comments
Popular
Related
Recent