Expert Advice on Contouring for Your Face Shape 🧡 ...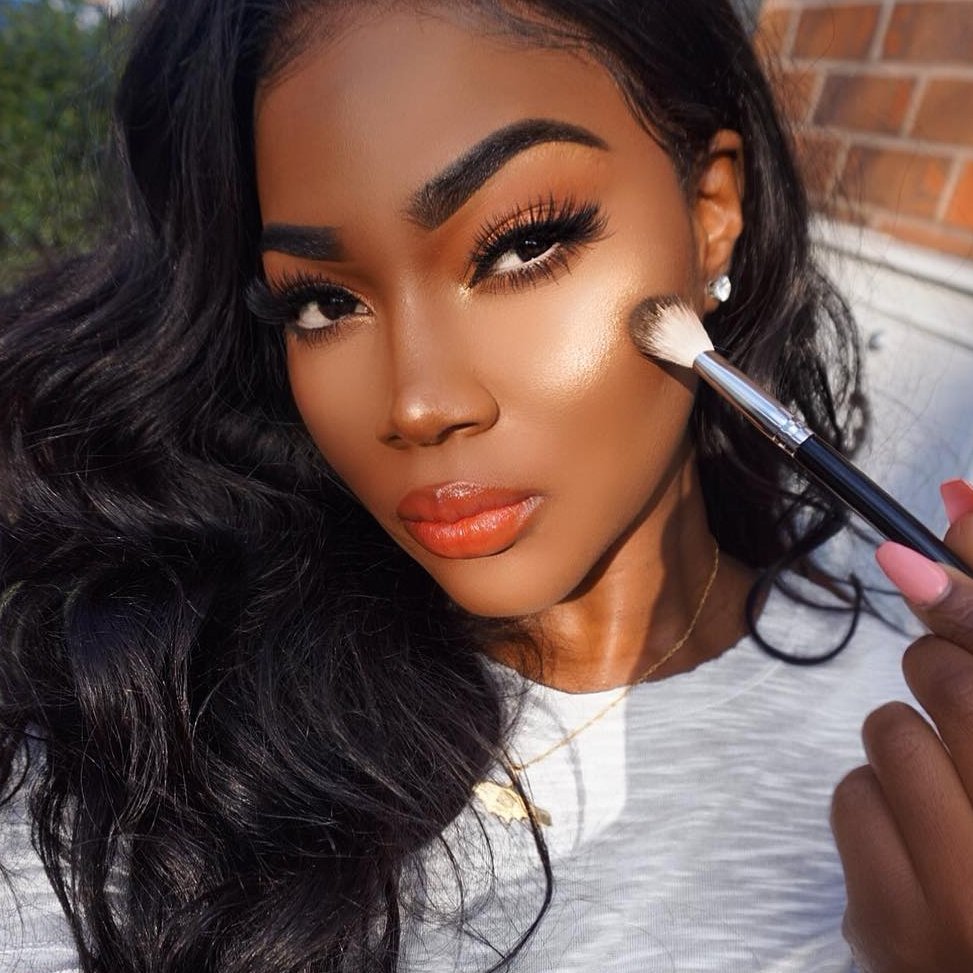 Wondering how to contour for your face shape? Since summer is almost here it's time to learn everything about contouring and bronzing. You need only a blender brush, contour brush, contour palette and bronzer.
There are some helpful tips when it comes to learning how to contour for your face shape:
- Bronzer shouldn't be 3 to 4 shades darker than your skin tone.
- It should be applied to the high points where the sun naturally. touches. Like your forehead, the bridge of your nose, cheekbones, and chin.
- Use cream or liquid foundation with a cream based contouring product.
- If you're powdering use a powder or powder foundation combined with a powder-based contour product.
Read on for more directions for specific face shapes.
Start from the centre of the forehead and very softly shade a C shape around the hairline. A great tip is to keep a clean brush on standby to help you blend. And if you want to shorten the length of the chin, gently shadow under the chin area. Make a very soft contour under the cheekbone. Most heart-shaped faces have great cheekbones so don't skip this point.
Start contouring from the hairline. Oval shaped faces have a beautiful face form anyway so when you shade from the hairline, give it more colour. Use bronzer as well. Then shade under the cheekbones. Start at the end of the ear and go down softly. Make a triangle that disappears. Another place to contour is through the temple area. And what this will do is give you more cheekbones because you're adding shadow. It will also lift up your eyes. You can shade the bridge of your nose as well. When shading the nose, use a bigger brush.
If you want to make your face less round here is an easy tip for it. Use a cream contouring product. Apply the cream product to the back of your hand to heat it up. Don't contour your cheeks too much. First, softly contour the hairline. If you have a narrow forehead skip this part. Use this for the high forehead. Also, contour the temple areas a little bit. Then contour the jawline to narrow your face. Be careful when shading your cheeks because you don't want to give a rounder shape to your face. Start at the end of the ear and work down. If you find that your cheeks are quite full, shade up. This will shrink the size of your cheeks. Don't contour under the chin. It will shorten the face shape.
For square shaped faces, it is all about cutting and softening corners. Easy to do. Start shading the temple areas, keeping the shade round. Don't be afraid to blend a bit down into the eyebrows. Then soften the jawline curve by rounding the shape.
And a great tip is to take a photo before and after contouring. Just to check your contouring is in place.
{{#comments_count}} Show Commnents ({{comments_count}}) {{/comments_count}}