I passionately love all makeup but I think lipstick is the most fun of all. There're millions of colors and shades to choose from as well as different finishes. You can completely change your look just by the lipstick you choose. Let's talk about choosing the lipstick that's right for you and other tips you need when you're beginning to wear lipstick.
---
1

Consider Your Skin Tone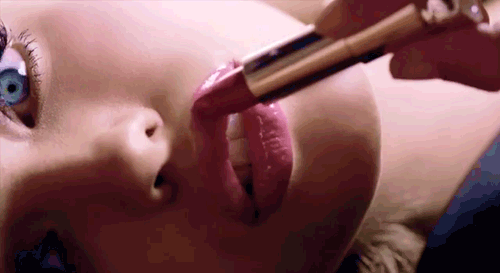 Before you go lipstick shopping, take some time to look at your skin tone. Some shades of lipstick look better on light skin while others look better on medium or dark skin. You also want to think about what color of lipstick would work well with your hair and eye color. If you're completely clueless, no worries! Look at some celebrities that share your skin tone, hair and eye color for inspiration to see what lipstick looks good on them.
2

Build Your Lipstick Collection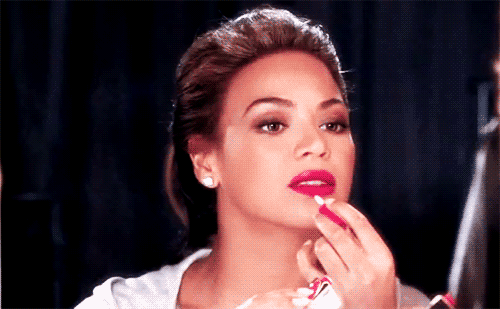 Now for the fun part, lipstick shopping! While I can't confess how many lipsticks I own I will tell you it's good to own a few different shades. Every girl needs a red, pink, nude and berry lipstick. The shades you choose are going to be unique to you, though. Also notice their finish; they could be matte, glossy, shimmery or sheer. Some of my favorite lipstick brands are Rimmel London, Revlon and MAC.
---
3

Prep Your Lips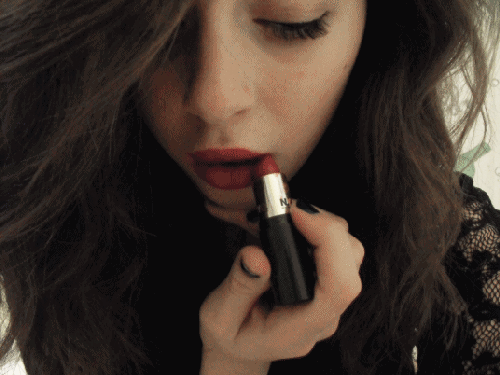 You absolutely can apply lipstick to bare lips. But if you find your lipstick tends to feather out then you may need to prep your lips. You can do this by using a lip primer or lining your lips. Lining your lips also helps to accentuate their shape. I almost always use a lip liner but there're also women that never use one and have gorgeous lips. It's all about what you personally need.
---
4

Find a Technique You're Comfortable with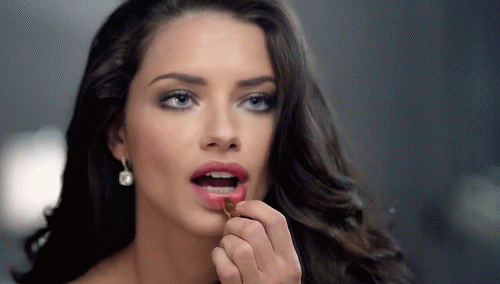 Every woman has their own technique when it comes to lipstick application. You may apply lipstick to your upper lip and then rub it onto your lower lip. My sister uses her lipstick on the outer edges of her lips before filling them in. You'll find your own technique. Try a few different ways to see what feels comfortable to you.
---
5

Discover How to Build and Tone down Lipstick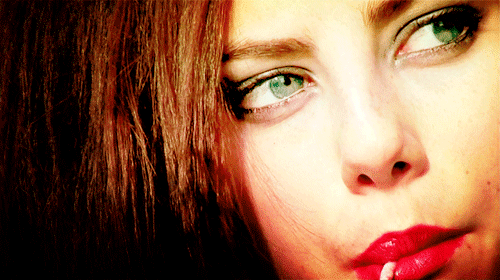 You can achieve different effects with your lipstick according to how you apply it. The more coats you wear, the darker or deeper the end result. If you've accidentally went a bit overboard then you can tone it down by blotting. This also helps to make sure your lipstick stays in place. You can use a blotting paper but traditional paper works just as well or better.
---
6

Learn the Dab of Gloss in the Middle Trick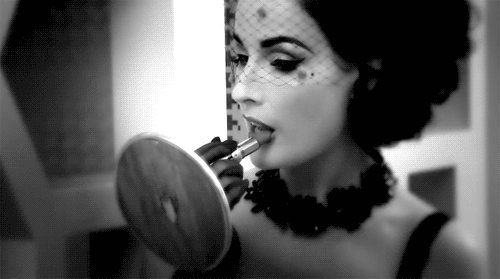 If you want to give your lipstick a shiny finish then you can easily do that with this simple trick. A dab of clear lip gloss or even a touch of Vaseline in the center of your bottom lip will make you lips appear shiny. This trick adds just enough shine to give you the finish you want without making it look like you're wearing lip gloss. This's a very helpful trick if the lipstick you're wearing is a matte formula you're not crazy about.
---
7

Refresh Your Lipstick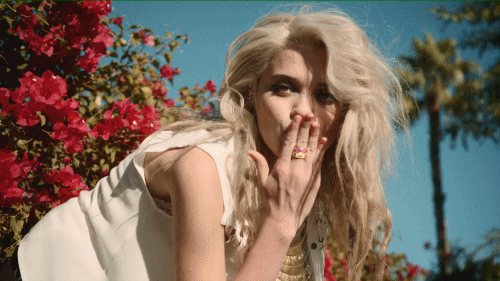 Lipsticks vary in how long they'll last. Most lipsticks need to be refreshed a couple times a day. You'll almost always need to refresh your lipstick after eating. When I leave the house in the morning, I toss the lipstick I'm wearing in my purse so I can touch it up throughout the day. Lipstick does require more touchups than other makeup but it's worth it.
These're some helpful tips about lipstick for beginners. Which have helped you? Your comments are always welcome!
---
Comments
Popular
Related
Recent