One thing I do love about myself is that I have blue eyes. I've always enjoyed experimenting with makeup to see what I could do to make them really pop. I've learned several tricks along the way that I'd love to share with you. These are things you can do to make your blue eyes pop, too.
---
1

Whiten the Corners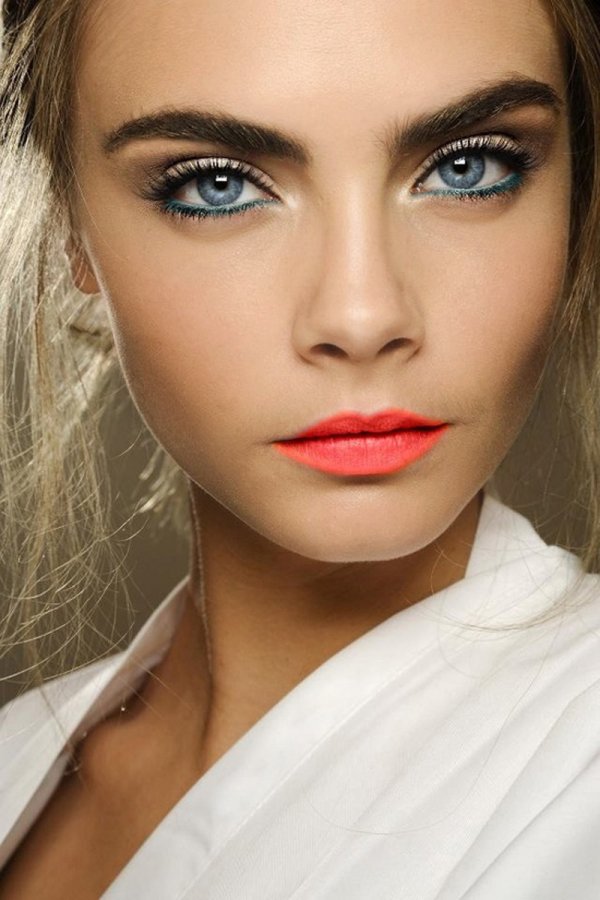 The inner corners of your eyes are probably dark. Most people find this to be true. But there's something that you can do about it. Take a white pencil eyeliner and make a circle in that dark inner corner. Then softly blend it in so that it covers the entire inner corner. This luminous look will really make your blue eyes pop.
2

Try Shades of Beige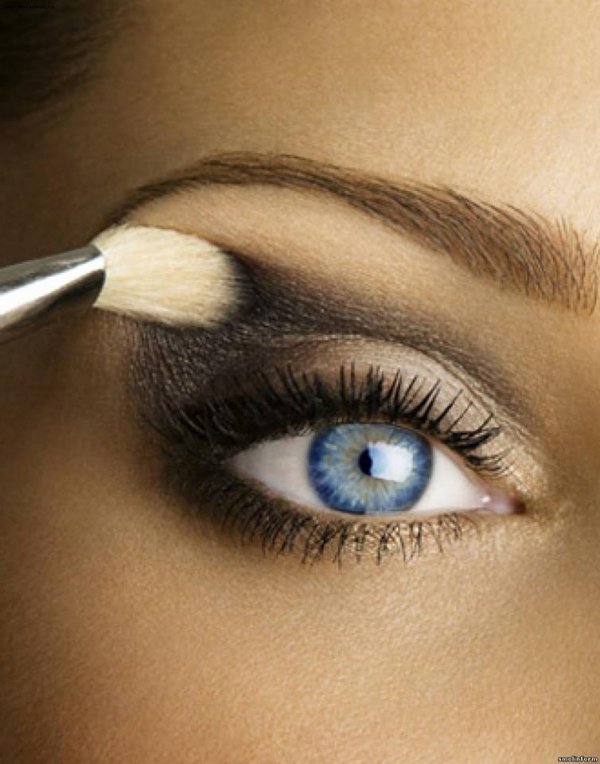 Shades of beige are your friend if you have blue eyes. This would include tans and shades of brown, too. The neutral look isn't one that looks best on everyone or every eye color. But it was made for blue eyes. It's a beautiful look that will allow the blue of your eyes to take center stage.
---
3

Accent with Gold or Copper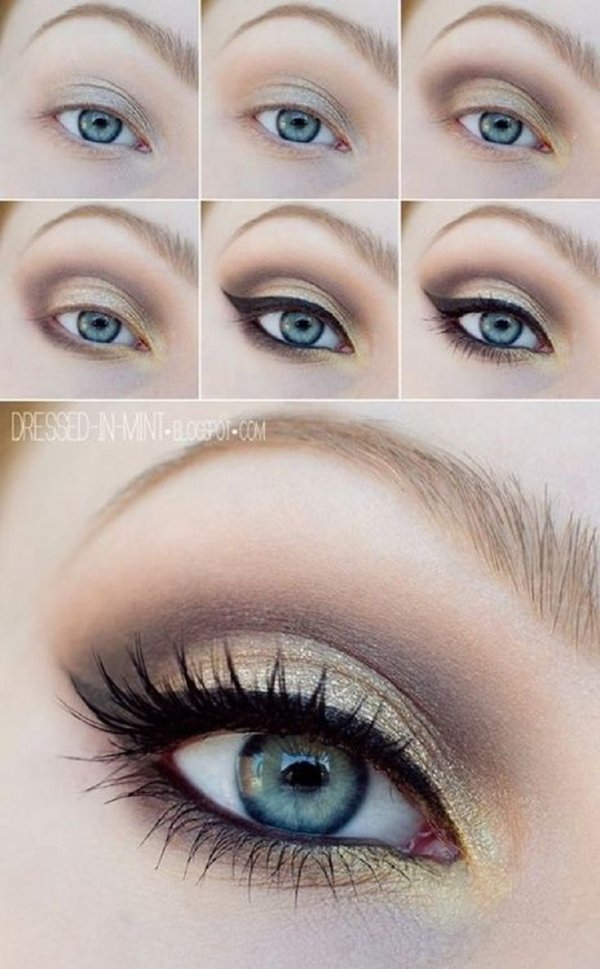 This little trick will give your blue eyes a huge pop. That's for a couple of different reasons. One, gold and copper are both metallic colors that'll demand attention when they're applied to your eyes. Two, gold and copper are both on the opposite side of the color wheel as the color blue. They provide a beautiful contrast to your blue eyes.
---
4

Don't Be Afraid of Black Eyeliner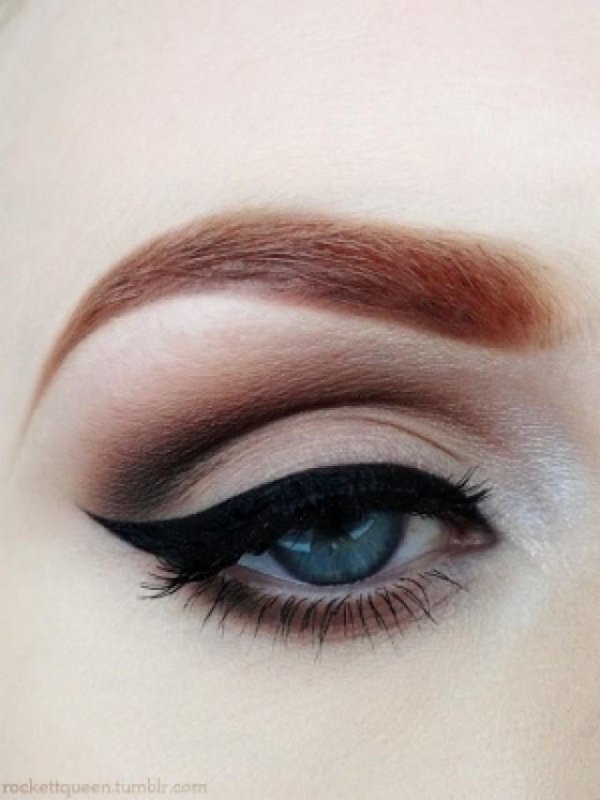 Many women are afraid of using black eyeliner. Black eyeliner is beautiful on blue eyes and gives them the dramatic effect that they deserve. It isn't whether you can wear black eyeliner; it's the technique that you use to apply it. The goal of any eyeliner, black included, is to pull attention to your eyes and not to the eyeliner itself. If you're accomplishing that then you're wearing it correctly.
---
5

Navy Liner Works Too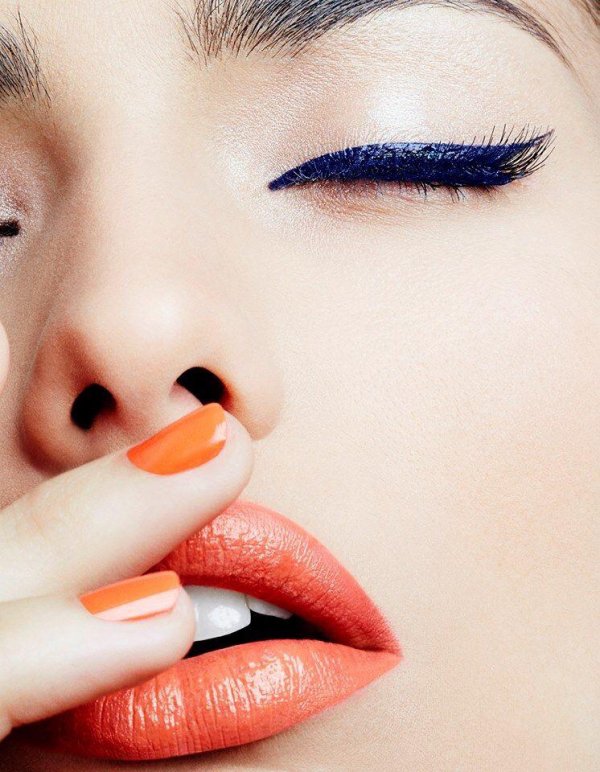 Navy eyeliner is beautiful on blue eyes. It pumps up the blue of your eyes and has a brightening affect. It helps the whites of your eyes appear whiter and minimizes the appearance of any redness in your eyes. You can't quite visualize how wonderfully this works until you try it for yourself. Once you try it, you may very well be hooked.
---
6

Blue Eyeshadow Can Be Your Friend

Blue eyeshadow can be magical for blue eyes. But you do have to be careful in your selection of shade. We aren't talking the 1960s peacock blue. You want to stay as far away from that as possible. What you want to look for is a very pale, cool, icy blue. It'll complement your blue eyes beautifully.
---
7

Mascara Was Made for Blue Eyes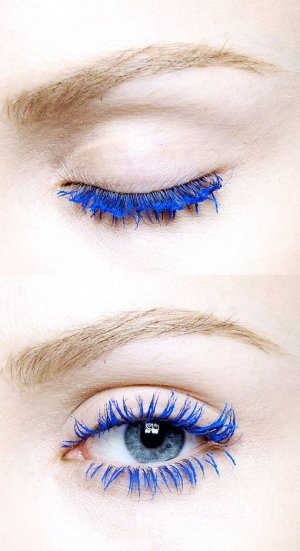 While many girls love mascara, I'd feel very safe in saying that girls with blue eyes make up the largest percentage of deeply devoted mascara lovers. Let me tell you why. Many times, girls with blue eyes have very pale eyelashes meaning that they need mascara more than the normal girl with dark eyelashes. If you've got pale lashes, don't be afraid to load up on mascara. I usually wear at least 3 coats and combine at least 2 mascaras to create a look I love.
These are 7 tips to make your blue eyes pop. Now it's your turn. What's your secret to making your blue eyes beautiful?
---
Comments
Popular
Related
Recent