When you are really looking to make your lashes look luscious and strong, you've got to find the right mascaras with best brushes out there! I've scoured everywhere (and have purchased quite a few mascaras myself) and I have found all of the best mascaras with best brushes for you to invest in! Trust me on this, these mascaras with these brushes will make your lashes look long, beautiful and so amazing!
---
1

Stiletto by Maybelline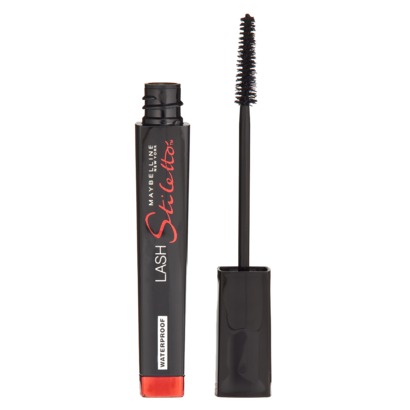 If you've ever read any of my other posts, you know that I absolutely love everything Maybelline. This is especially true when it comes to their mascara! I think that the best mascaras with best brushes come from Maybelline most of the time and Stiletto is no different! I use Stiletto all of the time and it is amazing! It leaves my lashes looking almost fake!
---
2

Dior 'Diorshow' by Dior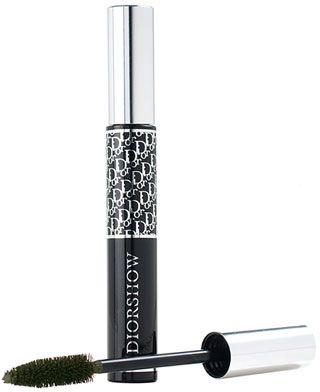 If you are looking for a high-end mascara with an amazing brush though, you've got to give a try to Dior's Diorshow. This mascara has a plump brush, so it'll make sure that your lashes are full, plush and so amazing looking that you'll get compliments for days!
---
3

Volum' Express the Falsies by Maybelline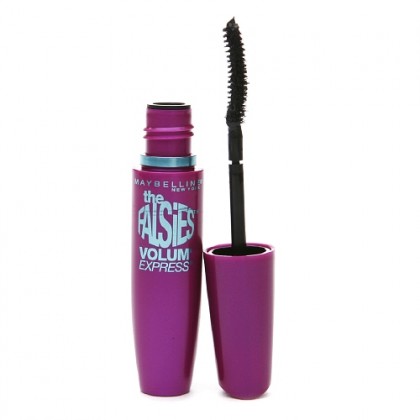 I love Falsies not just because the brush is awesome but the formula? It truly makes your lashes super plush, totally long and it lasts forever! If you want something inexpensive but a brush that is on par with the expensive brands, this is the mascara for you!
---
4

Everything Mascara by Bobbi Brown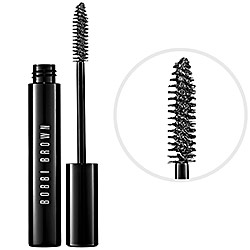 If you are looking for a brush that is going to define, lengthen and thicken, this is the brush for you! The formula of this mascara is unmatched and while it might be about $25.00, it's still one of my favorite mascaras out there! Give it a try!
---
5

L'Oreal Paris Voluminous False Fiber Lashes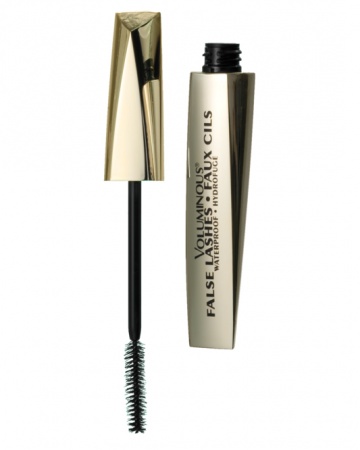 This is actually a new mascara for me and I've got to say, it is amazing! This is the mascara in the gold container and it's so worth checking out! The brush clumps a little bit, so you've got to watch out for that, but other than that, this is a fantastic investment!
---
6

Bare Minerals Flawless Definition Curl & Lengthen Mascara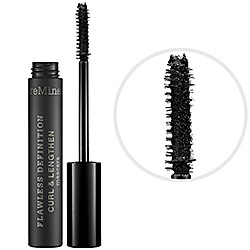 If you want a mascara that is going to hold, that isn't going to flake and that is going to deliver the maximum amount of definition and curl, this is the one for you! The brush was designed to really curl your lashes and keep them in place, while the formula lengthens beautifully!
7

Urban Decay Lush Lash System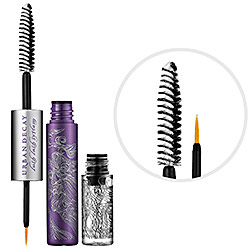 Weird right, a system to make sure that your lashes stay long and amazing? Well, the combination of these two products will ensure that your lashes are about 25% longer and thicker! The serum will accelerate the growth, while the brush will curl and define your lashes beautifully! I actually love the formula on this one as much as the brush -- it coats so pretty and the brush really helps the lashes become defined!
So girls, what are some of your other favorite mascaras with the best brushes? Do you have any go-to mascaras that are your absolutely faves? Maybelline is always my go-to brand, but do you have any go-to brands that you absolutely love? Share 'em with us!
---
Comments
Popular
Related
Recent