Liquid Blushes are a great alternative to powder formulations. The best liquid blushes can range from highly pigmented stains to sheer formulas. When choosing a liquid blush, it's important that you try before you buy. This will help give you a feel for the formulation and what type of coverage it provides. It will also help determine which shade is best for your skin tone. Take a look a few worthy liquid blushes below.
1

Benefit Cosmetics Benetint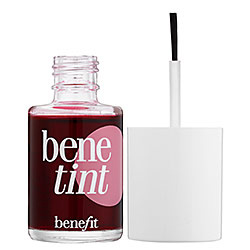 Price: $29.00 at sephora.com
This liquid blush is a cult product. It's a rose-tined stain that gives check a flushed appearance. It also doubles as a lip stain, allowing you to get more bang for your buck. The formula is waterproof and smudge proof, meaning it has staying power. To apply, start with a light application and gradually build up colour.
2

Benefit Cosmetics Posietint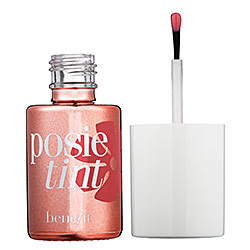 Price: $29.00 at sephora.com
This is a lighter take on the popular Benetint blush. Some people find the Benetint colour too harsh on their skin, so this product may be a much more suitable alternative. The poppy tint gives skin a natural looking glow. Apply it in much the same fashion as the previous product.
3

Yves Saint Laurent Gel Blush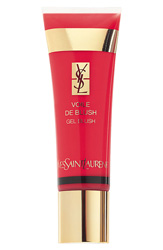 Price: $30.00 at shop.nordstrom.com
This is a water-based gel blush. This liquid blush provides sheer colour to your cheeks. It has a lightweight texture which is ideal for those who prefer a fresher approach to their makeup routine. This product is also available in three different shades.
4

Smashbox O-GLOW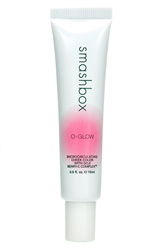 Price: $26.00 at shop.nordstrom.com
What I love about this product is its unique formulation. This blusher applies as a clear gel and reacts with your skin tone to create the shade that you would blush naturally. It's a versatile formula and one definitely worth trying out.
5

Pixi Sheer Cheek Gel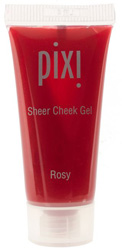 Price: $22.38 at us.asos.com.
Liquid blushes often have sheer gel formulas. This particular blush has a lightweight formula and contains soothing aloe vera. The formula is also oil and fragrance free, which is ideal for more sensitive skin types. It's also available in four different colours.
6

Lorac Sheer Wash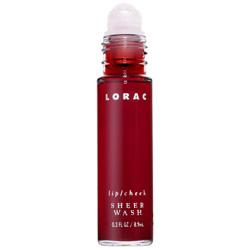 Price: $20.00 at sephora.com
This travel sized liquid blush makes it perfect for applying on the go. This sheer stain has a long-lasting formula and the packaging features a handy roll-on applicator. It is available in three shades, ranging from raspberry to bronze.
7

Trish McEvoy Liquid Blush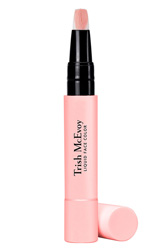 Price: $32.00 at shop.nordstrom.com
For a natural looking glow, you can't go past this lightweight blush. It has a fluid formula and comes in an easy to use click-pen brush applicator. Keep it stashed in your handbag for touch ups through out the day.
If you're tired of powder blushes, then give liquid blushes a try. From long-lasting stains to sheer tints, a liquid blush is a great way of creating a fresh and dewy appearance. Have you ever tried using a liquid blush, and if so what was your favourite?
Top Image Source: pinterest.com