While half the women I know are all in a flutter about 50 Shades of Grey, I'm a lot more worried about Shades of Lipstick… I have pale skin by design after a recent skin cancer scare, but I'm loathe to give up my hot shades. What's a lily-white girl to do? Pick up a steamy novel and scour the internet for lipstick shades for pale skin! I've done the scouring and put this list together, so you can read the book and scan my list between steamy love scenes. Ready? Here are 13 gorgeous lipstick shades for pale skin.
---
1

NARS Lipstick in Honolulu Honey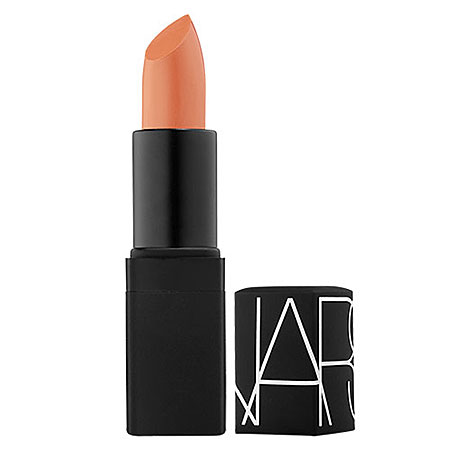 Price: $24.00 at sephora.com
This is my new favorite lipstick shade for pale skin. It's creamy coral, with beige undertones, perfect for my pale, but olive-hued, complexion. I love that I can still wear the coral trend, without looking washed-out.
---
2

Yves St. Laurent Volupté Sheer Candy Glossy Balm Crystal Color in Succulent Pomegranate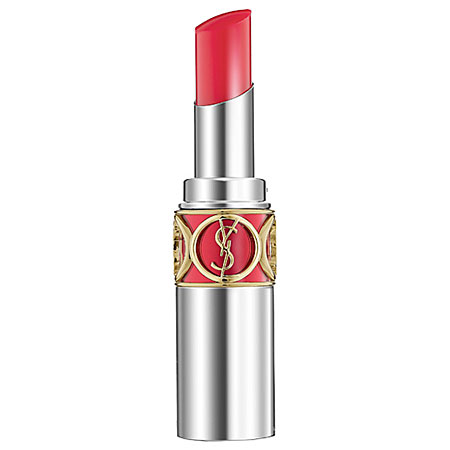 Price: $30.00 at sephora.com
Regardless of what hue this lippie came in, I'd love it! It's lush, with a blend of antioxidant-rich fruit extracts to hydrate your lips for an irresistibly kissable pucker. Which is the best lipstick shade for pale skin? Try Succulent Pomegranate, as exotic and gorgeous as the name implies, with undertones of red that will flatter even the whitest complexion.
---
3

Make up for Ever Rouge Artist Intense in Matte Flesh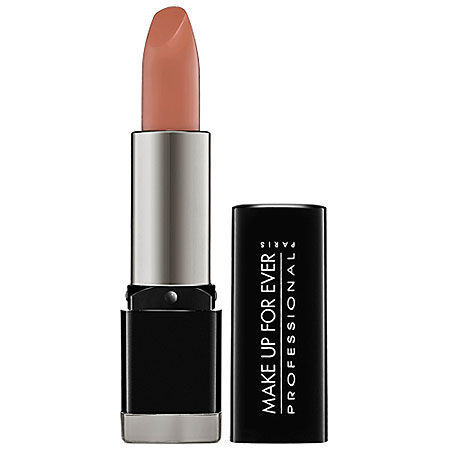 Price: $19.00 at sephora.com
This lipstick lasts forever, as bright and vibrant at the end of the day as it was in the morning. I love "Matte Flesh," which sounds a little dull, but that looks gorgeous with a pale complexion. If you like pearlescent hues, try Pearly Rust, too.
---
4

Illamasqua Lipstick in Obey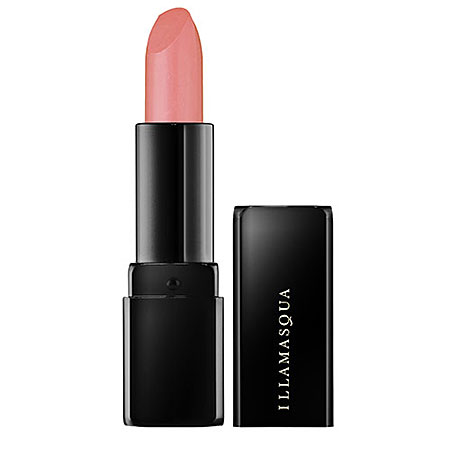 Price: $22.00 at sephora.com
If you've read the book, you know why this shade, Obey, reminds me of 50 Shades. It's the ideal lipstick shade for pale skin, though, which is why I love it! It's a lush, coral-infused pink, the color of a blush.
---
5

Shisheido Perfect Rouge in Serenity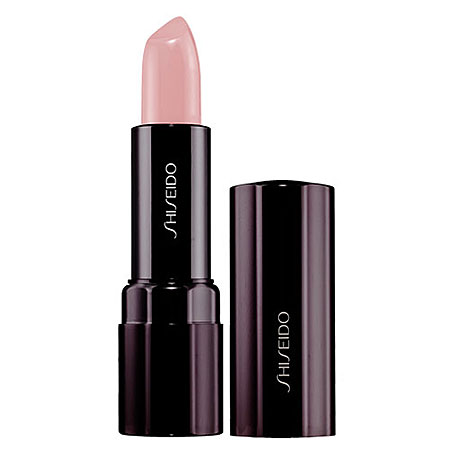 Price: $25.00 at sephora.com
This lipstick shade for pale skin is just as delicate and sweet as the name, a light orchid-pink with violet undertones that looks especially pretty with both olive and peaches-and-cream complexions. On some, it's almost a nude, too… it's so versatile!
---
6

Korres Mango Butter Lipstick SPF 10 in Warm Pink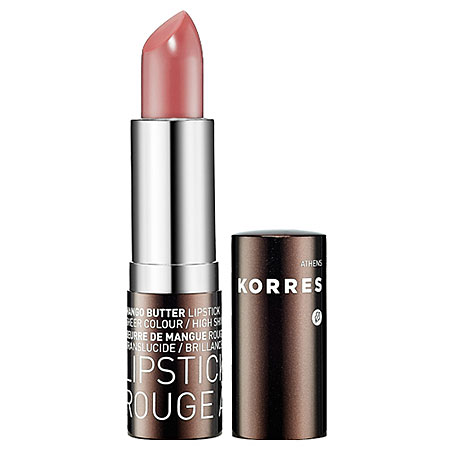 Price: $18.00 at sephora.com
Here's a lipstick shade for pale skin that's also designed to make your lips smoother while protecting them from the sun's harmful rays. Mango butter hydrates, and the color is amazing, a warm, rich pink.
---
7

LORAC Cream Lipstick in Babydoll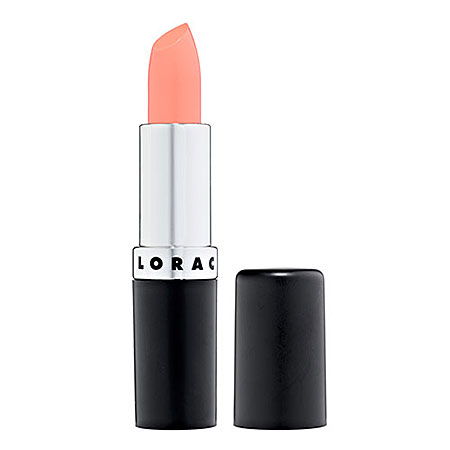 Price: $19.00 at sephora.com
At first glance, this wouldn't seem like a lipstick shade for pale skin, but you'd be amazed how flattering it is! The bright coral goes on a lot lighter than it looks in the tube, and it lasts a long time, too! Gorgeous!
---
8

Maybelline Color Sensational Creamy Mattes in Siren in Scarlet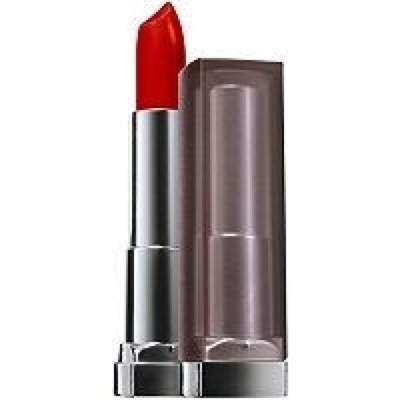 Price: 7.99 at ulta.com
There's no reason you shouldn't be absolutely bold with your lipstick! This red lipstick looks incredible on women with pale skin, makes your lips pop, and draws attention to your face. Plus, it can't help but remind me of Taylor Swift and her signature red lip! Now who doesn't want a little T Swift in their makeup collection?
---
9

Mac a Novel Romance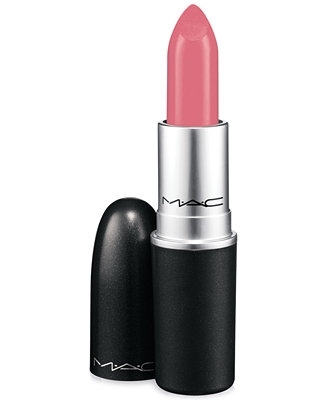 Price: $16.00 at macys.com
This dusty rose shade of lipstick is absolutely to die for! On fair skin, it will stand out, but not too much, so that it's just a little bit extra. You're sure to love this youthful, flirtacious shade on your lips!
---
10

Revlon Super Lustrous Lipstick in Black Cherry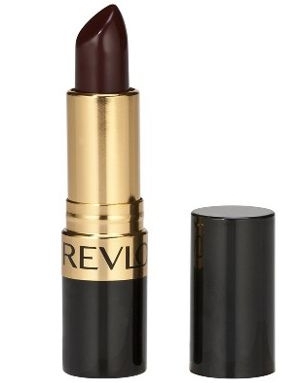 Price: $4.99 at target.com
Feeling especially daring? This is the lip color for you! Lorde has pulled it off, so why shouldn't you? This shade makes you seem mysterious, glamorous, and overall stunning!
---
11

Clinique Long Last Soft Shine Lipstick in Merlot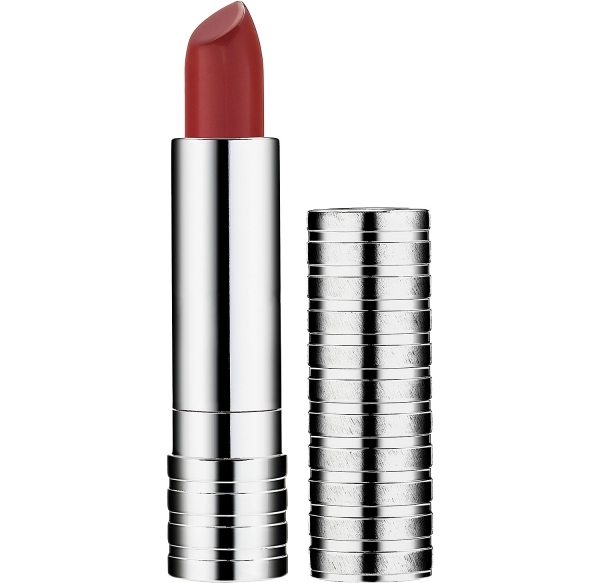 Price: $16.00 at sephora.com
I'm absolutely in love with this shade! It has mild undertones, but still is a striking shade of red! It especially compliments ladies with fair skin, plus it's long-lasting! Who could ask for more?
---
12

Mac Lipstick in Sushi Kiss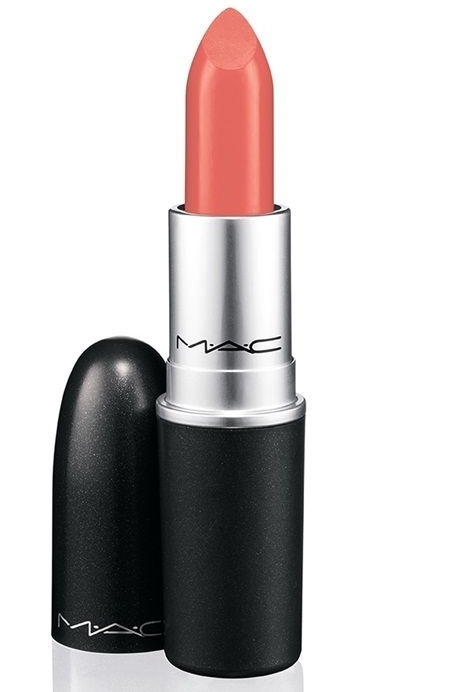 Price: $16.00 at shop.nordstrom.com
I love the name all on it's own, but this shade really looks stunning on fair-skinned beauties! It's nude and barely noticable, but adds a soft flare of beauty to your face.
---
13

Nars Semi Matte Lipstick in Schiap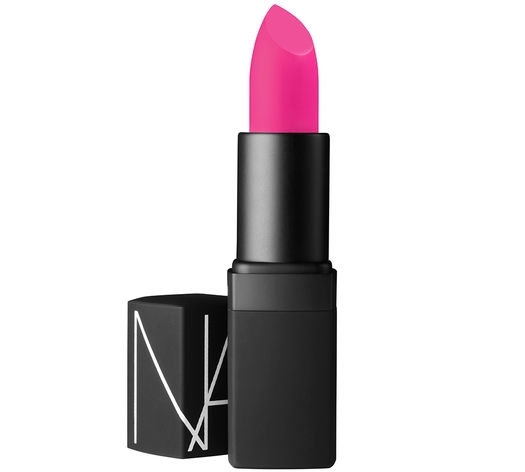 Price: $26.00 at narscosmetics.com
This shade isn't for everyone, but if anyone can pull it off, it's a woman with pale skin! This one reminds me of Cher from Clueless—any fans? It's fun, flirty, and adventurous!
With so many pretty lipstick shades for pale skin, there's no reason to resort to dull, boring pinks and beiges… or to go without altogether! Which of these hues do you prefer, and how would you wear it? Do tell!
More
Comments
Popular
Recent