7 Safe Uses for Expired Cosmetics ...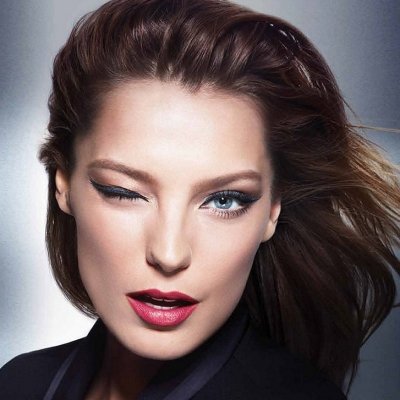 Trying to think of safe uses for expired cosmetics can be a really daunting task! Some suggest melting your lipsticks, others advise using your eye shadows as body paint but old is old regardless of the shape or use, and you don't have to be a rocket scientist to figure that out. Luckily, there are plenty of creative ways to re-purpose old products and these safe uses for expired cosmetics will definitely keep you occupied for a long time.
1.

Art Supplies

One of the most creative, not to mention super safe uses for expired cosmetics ever! And honestly, can you think of a better way to hold onto that super pricy MAC palette without sacrificing your health? Hop over to YouTube for tons of interesting tutorials on how to use old eye shadows as watercolors and more than a fair share of ideas on what to do with eyeliners as well as other cream and liquid products.
2.

Mirror Message Board

A mirror you already own plus some lip and eye pens you're planning to throw away equals zero waste and a free, unique message board! Use these ex beauty products to write down daily stuff, just like you'd use any message board, or choose to hold onto red lipsticks and pens only and…oh, I don't know…maybe get crafty come Valentine's Day?
3.

Leather Care

Cleansing toners, creams and moisturizers work like a charm in a pinch! Need to break in a new pair of shoes? Apply some moisturizer! See a small stain you need to get out before it sets in? Give cleansing toner a go! Your steering wheel cover is all dry and flaky? A rich face cream will do the trick for free so you can put all of your money towards replacing it.
4.

Nail Polish Experiments

I saw this on Instructables and, gosh, what a fantastic idea – a mixing medium no bacteria can grow on! Depot and chop up eye shadows you don't use, pour the powder into a nail polish you want to change and voila – a new nail polish shade! Matching eye shadow and nail polish colors will give a thin polish better coverage, but why stop there when you can add glitter to spice up that half-used bottle of clear polish you couldn't care less about?
5.

Face Charts

Why waste or risk contaminating your go-to products when you can use the expired ones to fill out face charts and experiment with different looks? Give it a try even if you're not a pro – you'll find plenty of free printable charts and tutorials online to help you perfect your makeup skills, pass time and enjoy makeup you can no longer use on your skin.
6.

Home Scents

Perfumes can cause an irritation even if they haven't turned, which is the perfect time to get crafty and think of other ways to enjoy them. Spritz some perfume into a bowl with unscented potpourri to create a room fragrance or do the same with cotton balls and put them into your linen closet.
7.

Depotting Projects

Don't throw away those cute packages even if you have no use for what's inside. Clean them up thoroughly and you'll have plenty of cool options to choose from when you need to depot some of your favorite products. A nice lipstick tube will come in handy for homemade lip balms, glass pots are great for making small samples of your cream and liquid products and I'm sure you have at least one palette that can be broken apart, reorganized and turned into the most practical thing a girl could have on the go.

Ever tried using your products this way? Well, I'm certainly more than anxious to try on some of these ideas for size! Let me know what you think and have fun experimenting.

{{#comments_count}} Show Commnents ({{comments_count}}) {{/comments_count}}