Colored mascaras are really having a moment in the makeup world. There's no better way to make your eyes pop, even when you don't have time to experiment with eye shadow and liner. From coral to purple to green, there are dozens of colors that work for every eye color, whether you're flaunting your dark browns, baby blues, glimmering greens, or hypnotic hazels. If you haven't done so yet, jump on this vibrant bandwagon by picking your favorites from these stunning colored mascaras!
---
1

A Little Bit of Blue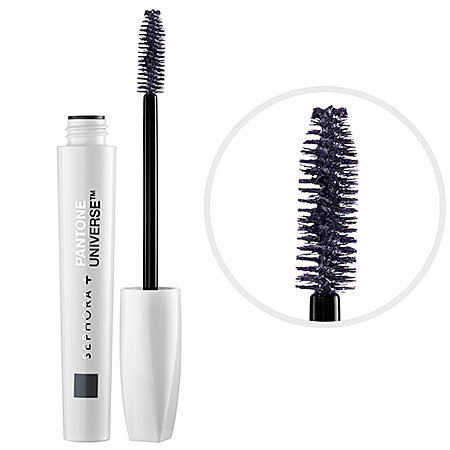 If you're wary of wearing blue eye shadow or liner, there are plenty of colored mascaras devoted to the color. I love the Light Flicker Mascara from Sephora + Pantone Universe, which comes in this gorgeous shade of Nightshadow Blue or a subtler, intriguing Ombre Blue. Check out Urban Decay and Almay for similar shades, or get this one for $18.00
---
2

Pretty in Purple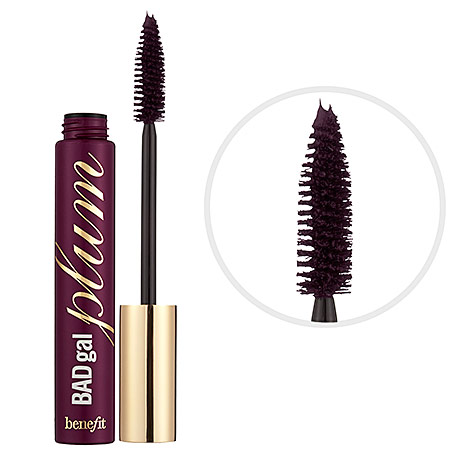 Here we have one of my very favorite colored mascaras: BADgal Plum Mascara by Benefit. This lovely, rich shade is ideal for brown eyes, blue eyes, hazel eyes, and green eyes – you can't go wrong! It makes an amazing nighttime look, but it's subtle enough for day wear too. The best part is that even the formula is amazing. Chanel has some to-die-for purple mascaras if you're not worried about a pricey option; L'Oreal has some killer affordable options; and this one is available from Sephora for $19.00.
3

Gaga for Green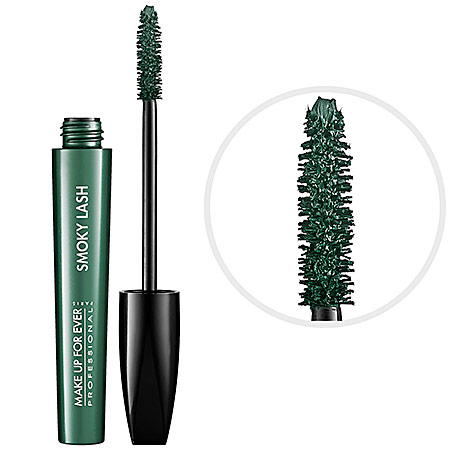 Green is such a wonderful color for mascara. Naturally it's ideal for hazel and green eyes, but it will bring sultry, mysterious allure to your brown, blue, and grey eyes as well. I love the dark green in Make Up For Ever's Smoky Lash mascara. It's subtle enough for daytime but, again, popping enough for a vampy nighttime look too. I recommend pairing it with some gorgeous gold shades of eye shadow. It's a little pricey at $23.00 from Sephora, but it's worth it.
---
4

All That Glitters is Pink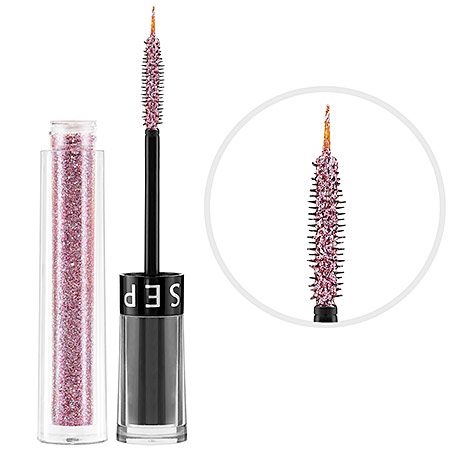 If you're a little daring and a lot girly, why not try a pink mascara? This wonderful two-for from the Sephora Collection is both mascara and eyeliner, all in one! Plus it's only $13.00 – you can't beat that! But don't worry, if pink's not your thing, there's also several shades of purple, blue, teal, yellow, gold, and silver.
---
5

Cha-Cha-Cherry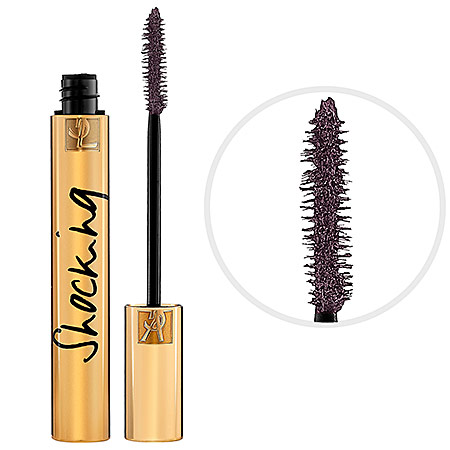 YSL has some of the best colored mascaras I've ever seen! The premise is that every color is still mixed with black, so none of them are too outlandish. There's a Deep Black, a Black Bronze, a Sea Black, a Jade Black, and this luscious Cherry Black I'm totally in love with. Get it at Sephora for $30.00!
---
6

Ravishing Rouge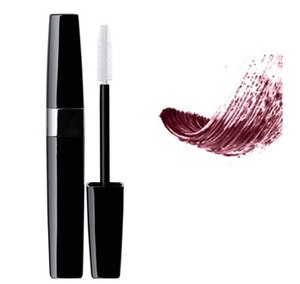 Chanel has a similar premise, but the red shade is more pronounced. This mascara is darkly decadent – plus I just love the Inimitable Intense line, the formula is excellent and it lasts for so long. It's $30.00 as well, but I promise it's worth it.
---
7

Mellow Yellow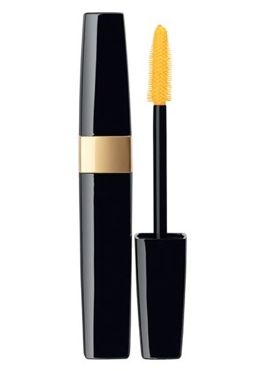 Yep, Chanel again! The Inimitable Waterproof line has so many vibrant limited edition shades, but Zest really caught my eye. Worth $30.00? I guess that depends on how often you'd dare to wear yellow, but it sure is lively, don't you think?
I adore colored mascaras, especially when I'm trying to bring out the golden undertones or the green hues in my eyes. They're a great way to add an unexpected pop of color to your look, especially if you don't want to get too bold with your eye shadow or eyeliner. Have you tried colorful mascaras yet, or are you sticking to neutral blacks and browns?
---
Comments
Popular
Related
Recent