White makeup products may not currently be a part of your daily makeup routine, but they should be! Using white makeup products is the perfect way to highlight your best facial features. Highlighting your brow bones or your cheekbones may be one of the simplest ways to lighten your look for a refreshed appearance! Here are 7 pristinely white makeup products that will do just that along with tips on how to use them!
---
1

Sugarpill Tako Pressed Eyeshadow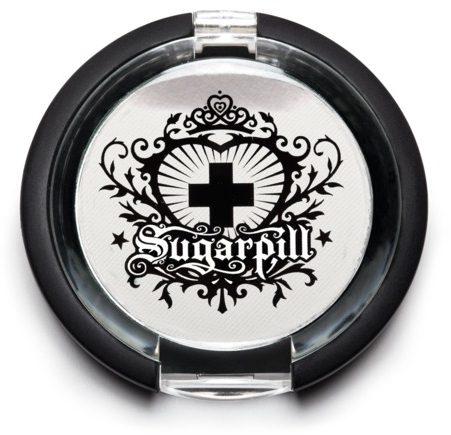 White eyeshadow is one of the most basic white makeup products, and everyone should have a good matte white shadow in their collection. Tako by Sugarpill is known to be one of the purest white eyeshadows on the market. Tako is amazing for highlighting the inner corners of your eyes and your brow bones to make your eyes appear larger!
---
2

Illamasqua Powder Blusher in Intrigue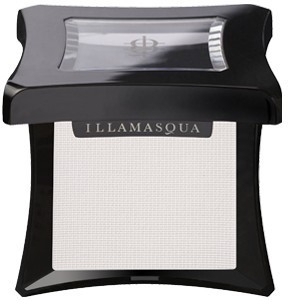 Highlighting your cheekbones will enhance your bone structure and define the shape of your face. Typically when we think of highlighters, we think of shimmery products, but sometimes its better to skip the sparkle and go for a matte finish. Illamasqua's Powder Brush in Intrigue is a matte white highlighter that will illuminate your complexion without shimmer!
---
3

Urban Decay 24/7 Glide-on Eye Pencil in Yeyo

White eyeliners can be used to highlight your eyes, brows, and lips making it an ultimate highlighting product! One of my favorite white eyeliners is Urban Decay in Yeyo. This metallic white liner can be blended on the water line to brighten the eyes, underneath your eyebrows to provide definition, and above your upper lip line to show off your lip color. Swipe it on and blend it out with your fingertips for the best appearance!
---
4

Make up for Ever Glitters in Multicolored White 3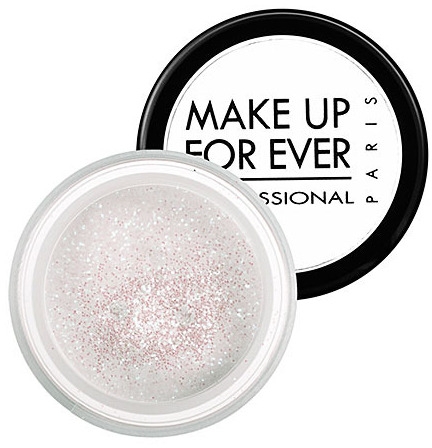 Glitter may not be a product we wear everyday, but most of us wear it at least once in awhile! Typically glitters come in silvers or multicolor, so I was excited to find Make Up For Ever's Multicolored White Glitter. It's a lightweight formula that adds particles of bright light to your makeup. You can apply it on the face or body and a little bit goes a long way.
---
5

Yves Saint Laurent Golden Gloss in White Quartz Gold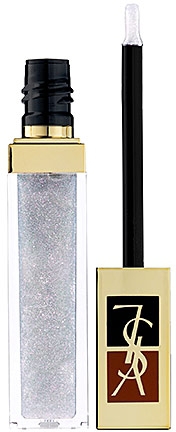 This high-shine lip-gloss is made up primarily of white shimmer, but also includes real 24-karat-gold flecks. This gloss creates a mirror-effect on the lips for the ultimate highlighted look! It is formulated with nourishing oils and protects the lips while you wear it!
---
6

Obsessive Compulsive Cosmetics Lip Tar in Feathered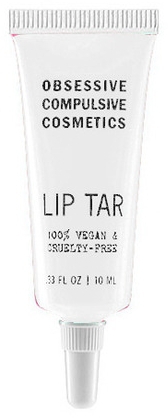 Have you ever wanted bright white lips? Perhaps not all of you have, but OCC Lip Tar in Feathered is a pure matte white lip color that is perfect for layering with other lip colors or wearing alone. You can put Feathered underneath or on top of other lip colors to lighten and brighten them!
---
7

Make up for Ever Aqua Cream in Snow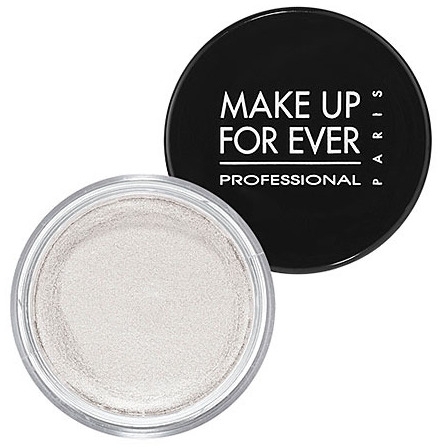 Make Up For Ever Aqua Creams are the ultimate multi-tasking products. They can be used on the eyes or face, and have a long-lasting formula that is waterproof and will not crease or smudge. Snow can be used to highlight the eyes, brows, or even your cheekbones! Just be sure to blend it very well immediately after applying it. This product sets quickly!
These 7 pristinely white makeup products will help brighten your face and give it a lift! Highlighting your best features will enhance your bone structure and draw more attention to your face without piling on tons of color. Do you use white makeup products? What are your favorite white makeup products?
More
---
Comments
Popular
Recent