I'm a sucker for cute packaging and these whimsical themed beauty products are right up my alley! Every so often, our favorite beauty brands come out with a totally tempting collection of themed beauty products that's pretty much irresistible to most beauty addicts! Roll with me as I present to your seven wonderfully delightful and whimsical themed beauty products!
Table of contents:
1

Urban Decay's Oz the Great and Powerful Glinda and Theodora Palettes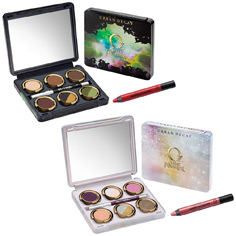 I'm starting off this list of whimsical themed beauty products with Disney's Oz The Great and Powerful Glinda and Theodora palettes. Although these two palettes are sold separately, I thought these babies were so gorgeous that I couldn't bear the thought of not featuring both! Each palette comes in a cute collectible and reusable tin with six gorgeous eye shadows, an eye liner, lip color and step-by-step instruction card!
2

Paul & Joe Pony Cat Lipstick
French beauty and apparel brand Paul & Joe makes some of the most charming beauty products! Their past themed beauty products include the likes of Alice in Wonderland, Bambi and their super cute carousel horses makeup, so you know you can expect nothing but the best from Paul & Joe! These lipsticks feature a cat's face and ears etched onto the lip color and they're housed in a colorful printed case.
3

MAC Archie's Girls Pearlmatte Face Powder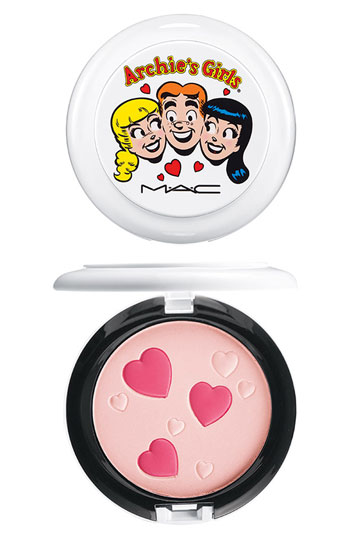 MAC is another fab beauty brand known for their themed beauty products and the latest addition to their collection of cosmetics features the comic book characters Archie, Betty and Veronica! This clever and colorful collection features lipstick, eyeliner, eye shadow, makeup bags and this darling face powder all decked out with hearts! This versatile face powder can be used as a highlighter, blush or eye shadow!
4

Pixi PixiGlow Fairy Face Palette - Pixi Belle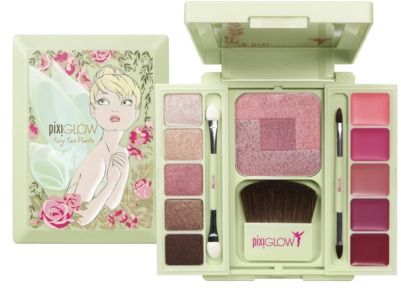 This next themed beauty product from Pixi features a fantastical pixie! This palette contains five eye shadows, five lip colors, 3 blush colors, and a blush brush along with an eye and lip applicator. Pixi's PixiGlow collection features other equally charming lip colors, eye liners, nail polish and a tote featuring the magical creature!
5

Benefit's the Porefessional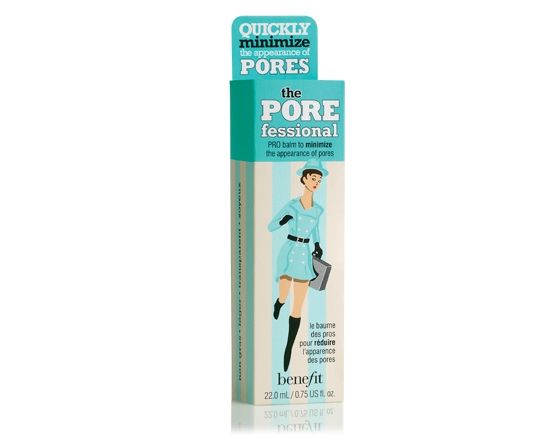 You probably didn't expect this next beauty product to end up on this list of themed beauty products! The Porefessional's Spy Gal, who is featured on the tube of the balm, is also featured in videos and comic strips made by Benefit! This versatile balm, which can be worn over or under makeup, minimizes the appearance of fine lines and pores to keep imperfections under wraps!
6

HELLO KITTY Wild Thing Makeup Palette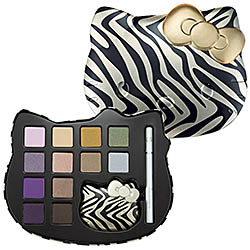 The entire line of Hello Kitty beauty products was created with the fantastic feline in mind, so it's a bonus if you're a Hello Kitty fanatic! You can get your perfume, eye shadows, eye liners, bronzer, brushes and other accessories so you can indulge your inner child! Now why couldn't there be makeup like this when I was growing up?!
7

Smashbox Love Me Eye Shadow Palette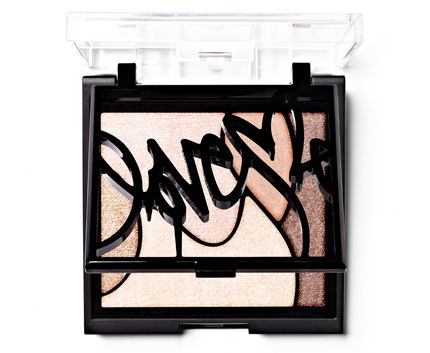 This next collection of beauty products features a collaboration between iconic artist Curtis Kulig's Love Me campaign and beauty giant Smashbox. You can find eye shadow sets, eye liner, blush, lip glosses and lipsticks all decorated with the phrase "Love Me." The Love Me campaign was made to spread the message that love is universal. Love and celebrate yourself with these fetching beauty products!
Themed beauty products come in all shapes, sizes and designs. Some beauty brands like to feature Disney characters while others like to create their own character or message. Either way, I'm all for limited edition beauty products with exclusive packaging and colors! What's your favorite themed beauty product or collection?
Please rate this article