Some of the best makeup bags are also the ones with the best designs. A stylish makeup bag not only glams up your beauty cabinet but helps keep it organised as well. Keep your cosmetics in your makeup bag at home, and then grab it for when you're travelling or on the go. There's a makeup bag for all tastes and budgets, with both designers and chain stores selling a variety of designs. Check out my picks of the best makeup bags, below.
---
1

Basic Black Makeup Bag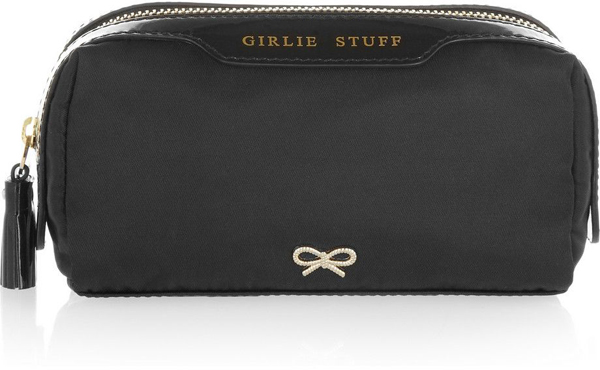 Black is always 'in' so you can't go wrong with a chic black makeup bag. This makeup bag by Anya Hindmarch has a simple design and features a cute bow with "girlie stuff' written at the top. It is expensive though, at $175. But just to prove that the best makeup bags don't have to be expensive, you can get equally stylish and more affordable versions from Topshop and American Apparel.
2

Polka Dot Makeup Bag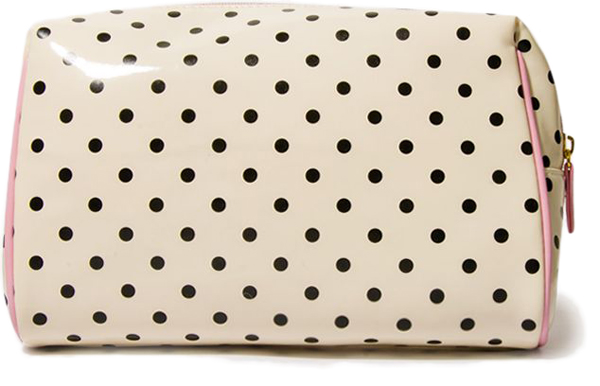 Polka dots are everywhere right now, and it's not just limited to clothing and fashion accessories. Whether it's by Kate Spade or Fossil or Forever 21, a polka dot makeup bag would make a cute addition to any beauty cabinet. This makeup bag from Forever 21 is a steal at under $10.
---
3

Embossed Makeup Bag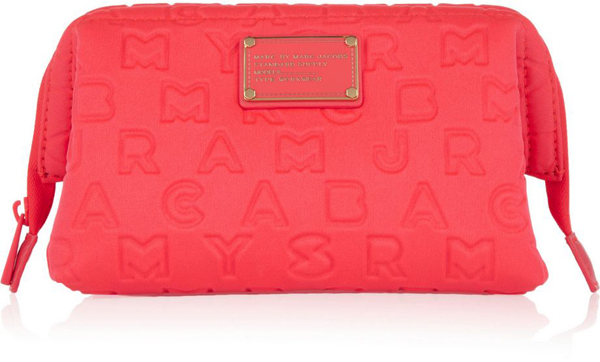 If you like your beauty items to be designer, then an embossed makeup bag might be for you. Splash out on a designer makeup bag like this one from Marc by Marc Jacobs or check out Topshop for a much more affordable version.
---
4

Lipstick Print Makeup Bag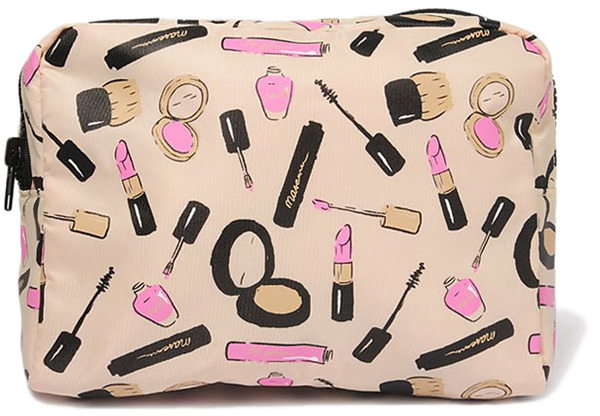 The lipstick print on this makeup bag is fun and quirky. You'll have no trouble remembering what's inside this makeup bag! It's a bargain from Forever 21 and is available in different sizes and a perfume print as well.
---
5

Floral Makeup Bag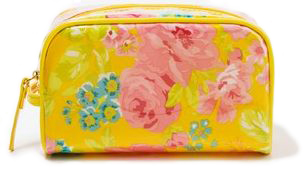 Brighten up your beauty cabinet with a beautiful floral print makeup bag. Floral prints are always a favourite and can be found adorning everything from clothes to makeup packaging. Designer brands like Marc by Marc Jacobs and Tory Burch all do their own floral makeup bags, but you can grab a much cheaper fix at stores like ASOS and Forever 21.
---
6

Quilted Makeup Bag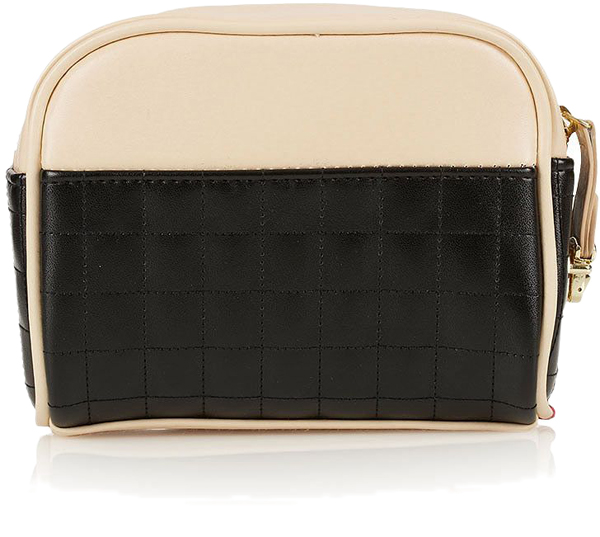 If you want to add some understated glamour to your beauty cabinet, try a quilted makeup bag. This makeup bag from Topshop will set you back around $25 and comes in a stylish two-tone design. There's a quilted makeup bag to suit all budgets, from affordable versions at Sephora to high end designer ones by Lanvin and Alexander McQueen.
---
7

Heart Print Makeup Bag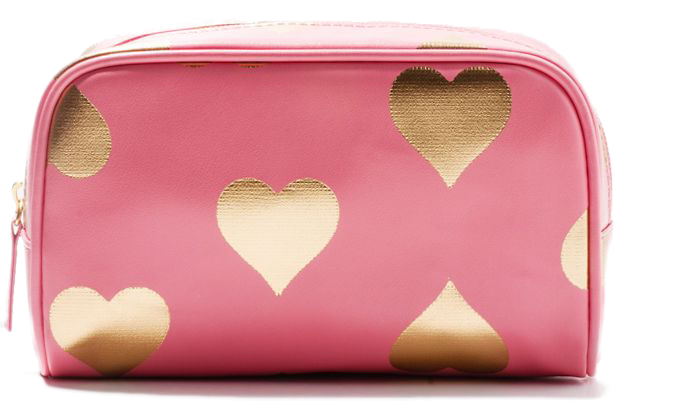 Love your makeup? Then show the world how much by housing it in a heart print makeup bag. On the high end of the price range you've got designers like Anya Hindmarch and Lanvin with their heart print makeup bags. However, this Forever 21 pouch is a bargain buy at a little over $5.
---
8

Holographic Makeup Bag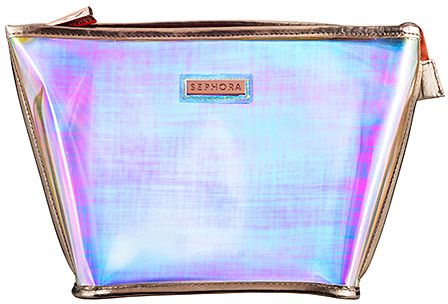 If you follow the latest fashion trends you might have noticed that all things holographic are gaining popularity right now. This makeup bag by Sephora Collection embraces the holographic trend and would definitely be an eye-catching addition to your beauty cabinet.
Whether you're after a designer number or a chain store buy, there's a stylish makeup bag to suit all budgets. They're great for storing all your cosmetics in one place and reducing clutter in your beauty cabinet. Which of these makeup bags would you want to update your beauty cabinet with?
---
Comments
Popular
Related
Recent