Incredibly, orange lipstick is ridiculously popular right now. There's a lot of talk about it knocking red lipstick out of the running, can you believe it? I'm not generally a fan of orange, but I saw what lots of designers are doing in regards to orange lips right now, and I have to tell you, I don't really hate it. Do I think the citrus look will ever usurp the classic red lip? Not so much, if I'm honest, but all the same, you might be interested in these 7 ways to pull off orange lips.
---
1

Day-Glo Orange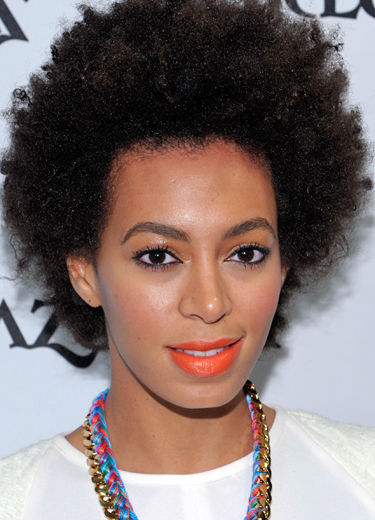 Bright, bright orange shades are really in – but only in some instances. If you have a dark skin tone, or a lovely golden tan, then you can go with a more day-glo shade of orange. You don't have to go full on neon, but something bright and vibrant will look gorgeous – especially if you combine it with some winged eye make up and a simple, elegant hairstyle.
---
2

Crayola Mixes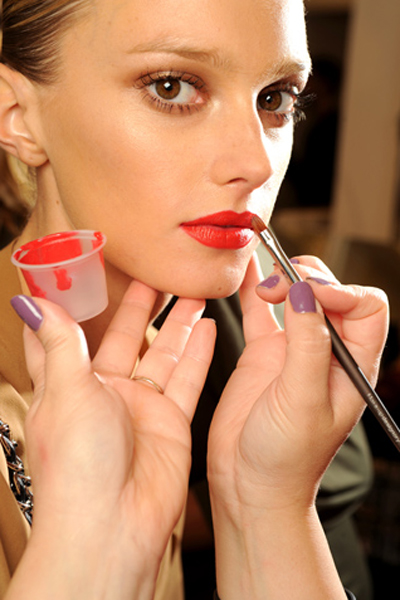 You know how, in the Crayola deluxe box of crayons, you get orange-red and red-orange – and pink-orange and orange-pink sometimes, as well? You can do that with your lipstick as well. You don't have to go day-glo or citrus orange by any means. Instead, look for a red or pink lipstick with an orange hint. With pink, for instance, there are certain, pure shades of salmon or sweet pea that look glorious.
---
3

Orange plus Red

Did you ever hear that redheads shouldn't wear orange? That can definitely be true – but not all the same. If you have red hair, whether it's coppery or russet or auburn, you can still pull off this trend, you just have to be careful with it. Basically, go simple and elegant with everything else. Don't make your eyes or cheeks too dramatic, and let your lips speak for you.
---
4

Pretty Pale
I have really pale skin, and if you do as well, then you also have to be careful. On the one hand, shades of orange look really lovely with pale, creamy skin. On the other hand, it's vital to pick out just the right shade. You really want just a hint of orange, nothing too wild. Many experts recommend looking for an orange lipstick that has undertones of rich, pretty peach.
---
5

Balance It out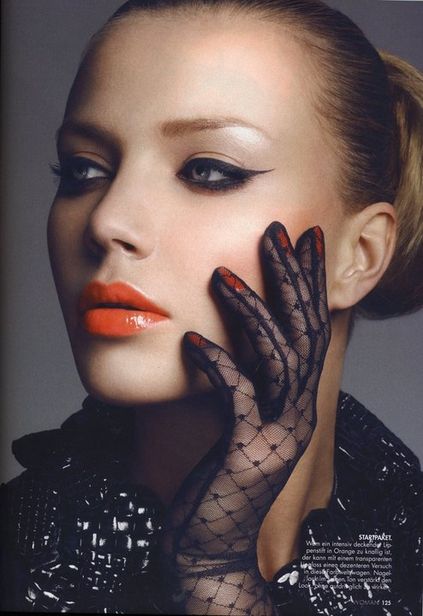 Orange is a statement color. When you're wearing it, then, it needs to be your statement. The rest of your makeup needs to be understated and, really, barely there. If you want to wear really bright orange lipstick, go easy everywhere else. That way, your lips can take all the focus.
---
6

Bright and Bold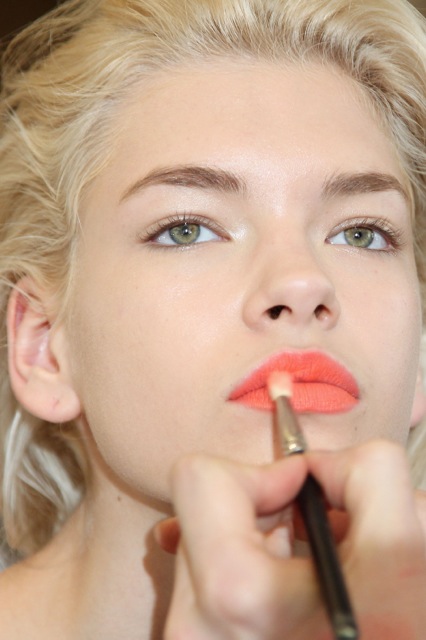 That being said, some brave souls do want to try a really bright, vibrant shade of orange lipstick. You can absolutely do that – but, again, you simply have to choose your lipstick carefully. Specifically, try to stay away from glossy lipsticks. Instead, choose one with a matte finish. That will keep your lipstick from just being way too much. If you're going to wear blush with this look, then choose a blush in a shade like the one on your lips.
7

Dark Hair Decadence

Finally, if you have dark hair, then you can definitely try this trend. Especially if you have lighter skin as well, the contrast looks surprisingly good. Your skin can take it, as long as you don't go overboard elsewhere, because your hair helps to balance out the look.

All that being said … I still don't know if I could do the whole orange bit. Peachy shades, yeah, I can dig on that, but orange? I really don't know. What do you think about this citrus sort of style?

Top Photo Credit: orangewillgallery
---
Comments
Popular
Related
Recent