I know it can be hard to showcase your brilliant personality when you're trying on lipsticks for work. You have to have the right mix of subtlety, professionalism and personality. But fret not, ladies! I have compiled a list of 8 wonderful lipstick shades that will look utterly perfect. So here are my picks of lipsticks for work in 2013.
---
1

Mauve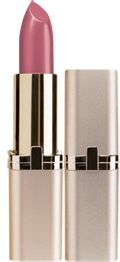 Mauve is a color that looks great on all shades of skin. It's because of that reason that makes it so easy to blend well with most daytime outfits. This is especially so for work! Mauve definitely works well in spring, and summer too. Try using L'Oreal's Colour Riche Lipcolour in Mauve. It'll probably run you about $8.95! At such a low price and pretty shade, it's no wonder it's on the list for great lipsticks for work.
---
2

Peach
Peach is such a great color. It's subtle, girly, light, and pretty. You'll get tons of compliments when you wear it, and it won't be too overwhelming for work. It may not show up well on darker pigmented lips though. If you want to get the look, try using Wet n Wild's Sunset Peach. It's a bit sheer and a little shimmery. Great for daytime and everyday wear. And get this: its price range is super low, ranging from a mere $0.99- $4.99!
---
3

Coral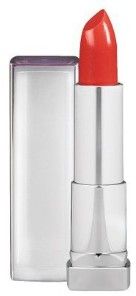 This one is a smidge funkier and more out there than the previous ones, but if you could pull it off, go for it! Coral adds a nice pop of color when on a dull (maybe a little foundation to even out) face. You want to try to keep everything else neutral in order to pull this look off. Try Maybelline's Coral Lustre! It's moisturizing and smooth, plus it'll only run you about $7.95 at your local drug store.
---
4

Matte Orange-Pink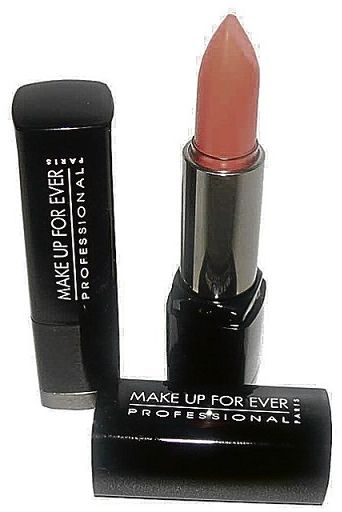 This is another one that looks marvelous on all skin tones. This one by Make Up For Ever is fabulous. It's long lasting, creamy, and subdued enough for work yet pretty enough for regular use too. It's also highly pigmented for great consistency. How awesome is that? And, to top it off, it doesn't have Parabens (chemicals in cosmetics used as preservative) in it! It's $20, and well worth the money.
---
5

Beige

I know that beige sounds kind of blah, but this lipstick can easily be paired with any office outfit. It looks great on all skin tones, especially warmer ones. It's as subtle as subtle can get, but believe me, you and everyone else will know it's there. This one is by Bobbi Brown, and ladies, it is such an amazing brand! It has a soft matte finish, and the color is super rich. It even has beeswax and vitamins E and C for great moisturizing effects! It costs around $24.
---
6

Soft Pink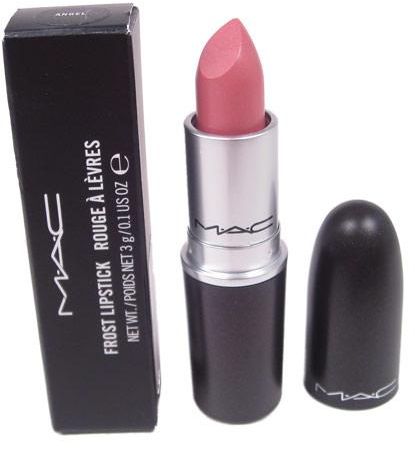 I know pink sounds like it might be a little over the top, but I can assure you that it's not. Soft Pink can give you a girly, pouty look that'll definitely be classy enough for the workplace. If you want to stand out without being overly flashy, try using MAC's Angel Lipstick. It's a soft pink that's textured, versatile, and great for all skin colors! It's a pretty look for summer too. It's a steal at $15.
---
7

Rose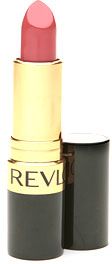 Rose is such a gorgeous color. It's a nice reminder of how beautiful nature is. And you can rock that beauty on your lips! Rose is a great lipstick for work because the shade is sort of muted, but it still manages to show up wonderfully on the lips. The good thing about this one from the Revlon Super Lustrous Crème Lipstick Line in Teak Rose is that it glides on smooth, seals in color, is long-lasting and is moisturizing as well. It's a low cost too, at around $7.99 a tube!
---
8

Cinnamon

With such a spicy name for a color, you'd expect it to be red-hot and feisty. But it is almost the exact opposite. Although it isn't quite a lipstick, this Gloss Balm is still a total winner! It has a warm tone and is a light finish, which is perfect for a workday. It is very moisturizing and soothing because it has mango and Shea butter among others! It even has SPF 15! And the best part? You could find it for under $5!
So, whether you're a girl who lives in pink lipsticks or prefers a more subdued color like beige or nude, you should really consider these colors. They are fabulous lipsticks for work, and they are a great addition to any makeup collection. What are some of your favorite lipsticks for work?
More
Comments
Popular
Recent