Mascaras for thicker, fuller lashes will elongate your eyelashes and open up your eyes. Most girls will admit to using mascara as a part of their beauty routine. I personally think it's a must! If you don't feel like your current mascara is doing the trick, try out one of these 7 amazing mascaras for thicker, fuller lashes.
---
1

Maybelline – Great Lash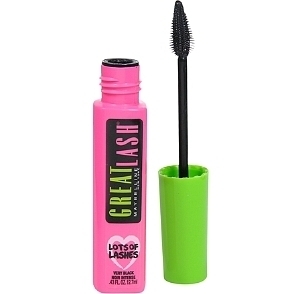 When it comes to mascaras for thicker, fuller lashes, I can't ignore Great Lash by Maybelline. This product has long been known as "America's favorite mascara." While some women find this product overrated, others swear by it. Personally, I'm a fan. This mascara conditions your lashes while making them appear thicker. You can find many variations to this wonderful beauty product such as washable, waterproof, and with a curved brush. You can continue building with this mascara without having to worry about clumps. What's best is that this mascara also comes with a pretty price tag!
---
2

Benefit Cosmetics – Double the Real!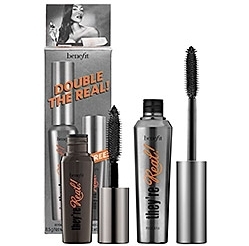 Mascara-wearers everywhere can't seem to get enough of Double the Real! Mascara by Benefit Cosmetics. This mascara duo comes with one regular-sized tube of mascara and one travel-sized tube. In a consumer panel survey, at least 90% of users saw a noticeable curl to their lashes, dramatic length and volume, and lift. 100% of users noticed their mascara stayed on all day without requiring touchups. I must say, I agree with their results. I was blown away about the quality of this mascara and I think you will be too.
3

Tarte – Lights, Camera, Flashes Statement Mascara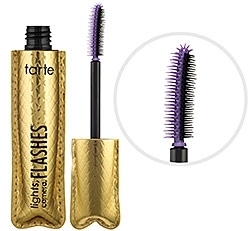 There is so much to love about this mascara including the cute name and bottle. If that's not enough to grab your attention, then maybe the fact that this mascara increases your lash volume by 752% will do the trick! This product is packed full of vitamins while remaining free of parabens and phthalates. This dark black mascara will lengthen, thicken, and condition your lashes without flaking. This is one mascara no makeup bag is complete without!
---
4

Bobbi Brown – Everything Mascara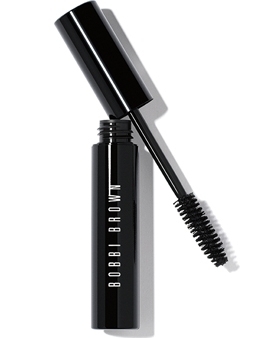 Do you want your mascara to do everything? If so, look no further than Bobbi Brown's Everything Mascara. This jet-black beauty product has an innovative formula. The all-in-one mascara will ensure your makeup doesn't smudge or smear, all while strengthening, lengthening, and defining your lashes. This mascara also enriches and conditions your lashes to improve their overall appearance. It's no wonder that Temptalia.com honored Everything Mascara as the "Best Natural Mascara" of 2013.
---
5

Make up for Ever – Smoky Extravagant Mascara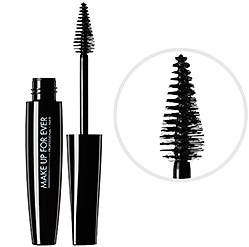 Make Up For Ever is always known for having innovative beauty products and this mascara is no exception. They use 4D technology, which is a microdefining wax complex that coats your lashes in a super black pigment for intensity from far away and precision when you get close. The precision tip makes it easy to separate your lashes. This mascara is guaranteed to add volume, length, and curl. Make Up For Ever is one of my favorite makeup brands and after you try out this mascara, you'll understand why.
---
6

Kevin Aucoin – 'the Mascara Volume' Mascara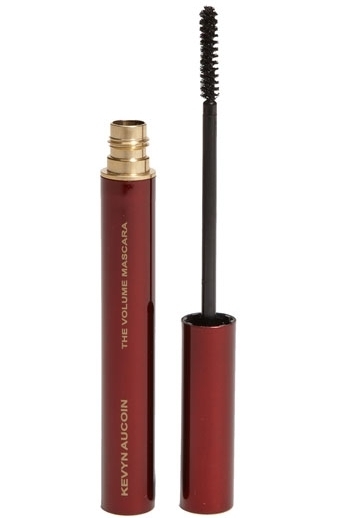 This mascara for ticker, fuller lashes has developed a cult following – it's that amazing! Applying this mascara is easy because it goes on smooth. Customers go on and on about how it doesn't leave black smudges under their eyes after a long day and how effortlessly it separates and lengthens lashes without clumping. Many women will even go so far as to swear you only need one coat of this mascara to achieve perfect results. Every woman should try out this mascara at least once in her life.
---
7

Too Faced – Better than Sex Mascara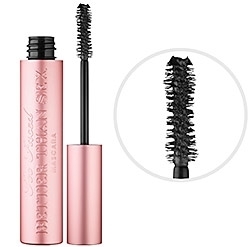 I had heard of better than sex cake, but Better Than Sex Mascara? This was something I had to try out for myself. Is it really better than sex? Well, that's something you'll have to find out for yourself. What I can tell you is that this is one amazing mascara for thicker, fuller lashes. What's different about this mascara than many others on the market is that it has an hourglass shaped brush that seamlessly separates and curls each lash. The bristles on the brush are extra thick, which means you get great coverage with the first swipe. However, with three coats, you will have intensely black lashes that are multidimensional. If you've tried this mascara, what's the verdict? Is it really better than sex?
If you're in the market for a new mascara to try, consider one of these 7 mascaras for thicker, fuller lashes. I doubt you'll be disappointed. Since they say, "Eyes are the window to the soul", it's important to invest in a good mascara to enhance those gorgeous eyes of yours. What's the mascara you swear by for thicker, fuller lashes?
---
Comments
Popular
Related
Recent