One of my favorite parts about fall is wearing autumn lipsticks that complement the season. I love shades that represent the leaves changing colors and the dark berry shades that give an ominous warning that winter is on the way. These autumn lipsticks will be the perfect accessories to your fall wardrobe.
Table of contents:
1

Giorgio Armani - Rouge D'Armani Lipstick Shade 300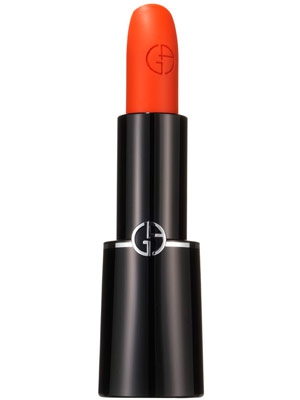 One of my favorite autumn lipsticks of the season is the gorgeous orange shade by Armani. I love the way this lipstick mimics the orange fall leaves. Orange is a great alternative if you want to stand out amongst the red lips of the season. Giorgio Armani has formulated this lipstick to not fade or feather while providing intense color for up to 8 hours. In the dry fall months, it's important to keep your lips hydrated and this lipstick does just that. This must-have lipstick is held within a black, lacquered tube that seals with a click. Try pairing this lipstick with orange fingernail polish and accessories to really make a fall fashion statement.
2

Urban Decay - Revolution Lipstick in Catfight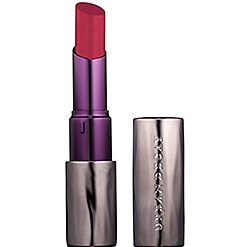 Urban Decay released "Revolution Lipsticks" for Fall 2013. There are many autumn worthy shades, but my favorite for the season is Catfight. This pink-fuchsia with a red undertone is an interesting take on autumn lipsticks. Pink is normally considered a summer color, but the red undertones in this shade make it work all year round. Urban Decay uses their "Pigment Infusion System" to insure this lipsticks delivers a rich, creamy color. Try playing up the red undertones in this lipstick by rocking some red accessories with this lippie.
3

Lime Crime - Velveteens in Red Velvet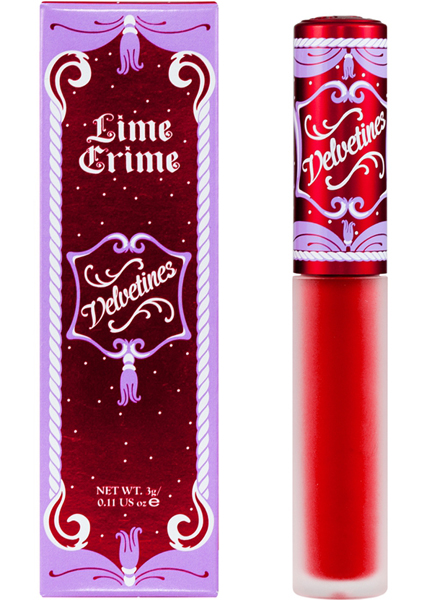 This Red Velvet liquid lipstick from Lime Crime's Velveteens line is the perfect twist on your traditional red autumn lipstick. It's formulated to go on like a gloss and dry matte, leaving your lips with a luscious velvet-like smoothness. Matte finishes are in this season and there's no better way to get the look than with Red Velvet. As always, Lime Crime formulates their products to be vegan and long lasting. Let your lips do the talking with this shade by pulling your hair back and keeping your eye makeup simple.
4

Yves Saint Laurent - Rouge Volupté Shine in Brun Insecure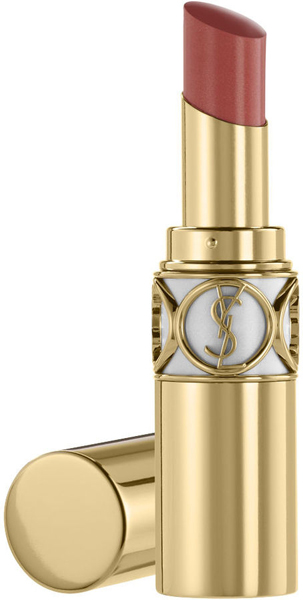 This brown lipstick by YSL is a great accompaniment for your fall wardrobe. Not only are shades of brown some of my favorite colors this season, this lipstick will keep your lips hydrated during the dryer autumn months. YSL uses hyaluronic acid microspheres to seal in moisture for up to 8 hours of hydration. This lipstick is also full of anti-oxidants and emollients that will condition and soften your lips. This lipstick is perfect to wear to the office or on a night out with your friends.
5

Mac - Mineralize Rich Lipstick in Lush Life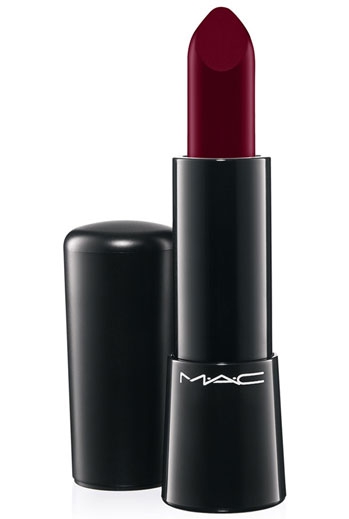 Lush Life is a deep, cool plum shade that will be the perfect autumn lipstick if you're looking to turn some heads. Berry shades mimic the rich colors of the season. Mac has formulated this lipstick to be smooth, non-sticky, and lightweight. The 77-Mineral Moist Complex nourishes your lips for a luscious feel. The tube closes with a magnet to keep this lipstick safe in your purse. This is one autumn lipstick you shouldn't be without. Throw on some plum colored heels and bracelets to accompany this gorgeous berry lipstick.
6

Tarte - LipSurgence Matte Lip Tint in Nude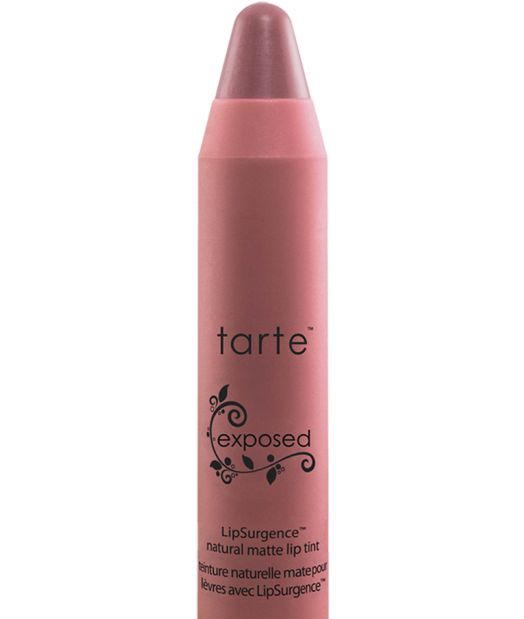 I am a huge fan of the Tarte LipSurgence line and this nude matte lip tint is no exception. This lipstick is peppermint infused to give your lips the perfect amount of tingle while you are wearing it. While some matte formulas go on rough and begin to flake, Tarte has designed their lipstick to go on smoothly. They use High-Performance Natural LipSurgence technology that is clinically proven to increase moisture content by a whopping 6000% after 28 days of use. Wow! The lipstick increases the water content in your skin for a natural, plumped appearance. This product is formulated to be free of paragons, sulfates, and synthetic fragrances and dyes. Nude is a great lipstick color for any season but especially autumn when you might want to play up your eye makeup a little more than usual. A nude lip is the perfect complement to a heavy smokey eye.
7

Dolce & Gabbana - Monica Voluptuous Lipstick in BURGUNDY Wine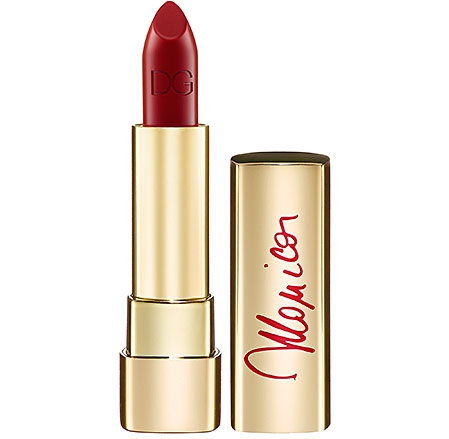 The rich, deep shade of this burgundy wine lipstick will make a bold autumn fashion statement. This lipstick is formulated to make your lips appear voluptuous and kissable. Another great aspect about this lipstick is that it glides on easily for buildable coverage. For best results, apply the lipstick, blot it with a tissue, and then reapply. This lipstick would look great with cat eyeliner and soft blush.
Autumn lipsticks are all about making bold fashion statements. These lipsticks will instantly amp up your fall wardrobe. This season, don't be afraid to experiment and try colors you may not usually wear. What is your favorite autumn lipstick?
Please rate this article