Winter lipstick shades, summer lipstick shades, the ones formulated with brunettes in mind, the ones designed especially for blondes and the ones that look best on redheads. Well, who could say no to all those colors?! I know I can't! And, today, I'm going to yap about my favorite lipstick shades. Considering how "often" I use them, I 'm probably not the best person to even utter the word "lipstick" but, hey, just bare with me, I love them too… So, here I go:
---
1

Bright Red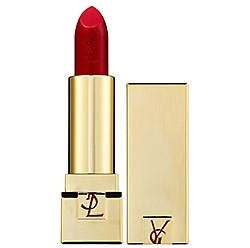 See: YSL Rouge Pur Couture SPF 15
Price: $30.00 at sephora.com
**Shade: **1 Le Rouge(Blood Red)
During my blonde phase, I didn't have the guts to wear anything red or orange but now, when I've made my return to the "dark side", I can finally enjoy this seductive shade! I've picked YSL not only because of the shade but also because I've always had a very good experience with this brand and I'm kind of hoping that this one will rise up to the occasion too. When you're picking a darker shade, make sure the lipstick isn't too dry as we all know that not even dry, supposedly long lasting formulas can work magic. I, for example, have a great, highly pigmented one and the only problem is that it gets dry so fast, I have to slap a new coat of lip-gloss every half an hour. That's tiring!
---
2

Nude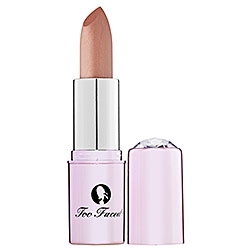 See: Too Faced Lip of Luxury
Price: $20.00 at sephora.com
Shade: Totally Nude (Beige)
Well, there is not much to say about this shade – I'm sure every girl has at least one nude lipstick in her makeup bag. I, personally, find matte nude shades ideal for winter, when my skin to too pale and simply refuses to accept any other color. This color is the one I use the most as I'm a bit bored to fix my makeup every two seconds and we all know nude isn't as "demanding" as other, darker shades.
Trendinig Stories
More Stories ...
3

Nude Rose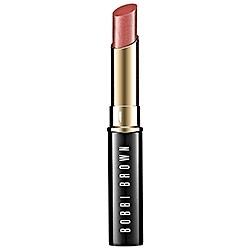 See: Bobbi Brown Treatment Lip Shine SPF 15
Price: $22.00 at sephora.com
Shade: Desert Rose (Nude Rose)
Well, if matte flesh-tone lipsticks are perfect for winter wear, this rosy shimmery nude is a summer necessity! I tan very quickly and it takes just two days of moderate sun exposure for mu skin to completely change color and demand new make-up. Matte nude shade becomes a no-no so I usually opt for something with just a bit more color and a bit more sparkle. SPF is a huge plus too, as it will make sure my dear lips don't try out and burn while I'm trying to be all shiny and important like, "Look! I finally have some lipstick on!"
---
4

Berry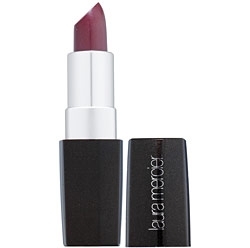 See: Laura Mercier Lip Colour Shimmer
Price: $22.00 at sephora.com
Shade: Violet (Cool Mauve Violet)
Gorgeous shade that will, unfortunately, never look good on me! Luckily, I have a friend that loves and wears this shade a lot so I can try it out and let the mirror talk me out of the impulse purchases. Now, this might be a bit off topic but, now that I've mentioned sampling, I simply must ask you – do you ever use samples in stored? I can't bring myself to try something that has been touched by so many people!
---
5

Sunny Orange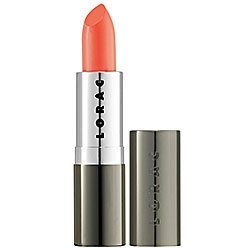 See: Lorac Breakthrough Performance Lipstic SPF 15
Price: $22.00 at sephora.com
Shade: It Girl (Coral)
Okay, so, when you get back from your vacation this summer, try to remember my words and give this shade a shot. It looks totally fabulous on bronzed skin and it looks perfectly on blondes, brunettes and redheads! A good shade to check out if you don't like the rosy tones and I…. I love them all, I just need a guardian to pull my hair every time I forget to put it on!
---
6

Chocolate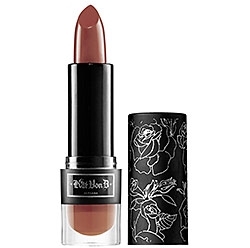 See: Kat Von D Painted Love Lipstick
Price: $18.00 at sephora.com
Shade: Cathedral (Spiced Pinkish Brown)/Prayer (Mauve Brown)
Mmmm, yum, yum! I have rouge like this one collecting pixie dust in my makeup bag and I can't even begin to describe how much that saddens me! This is sooooo not my color! It never was and it never will be and I don't know how many impulse purchases I'll need make until I finally figure that out. I trick myself into believing I could make it work and I get a little bit depressed to realize I look like a circus freak. Well…I'll give it another shot this summer…who knows… I'm way too pale now.
---
7

Vine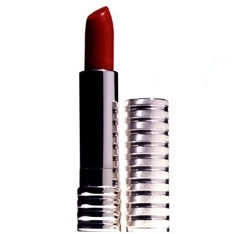 See: Clinique Long Lasting Soft Shine Lipstick
Price: $14.50 at sephora.com
Shade: Merlot
Rich, seductive and so glam – this shade is one of my absolute favorites and it actually looks good on me! Woo-hoo!! Now, if there was only a way to make myself less lazy in terms of applying lipsticks! But seriously, most of my favorite colors are dark and require a lot of checking and fixing and I'm constantly scared I'm going to forget about it and walk around looking like a clown. Nevertheless, it's an incredible shade so having the opportunity to wear it makes me very happy, even if it's just once or twice per year.
So, I've revealed my favorite lipstick shades, not it's time you tell me yours. Does any of you use shimmery lilac or pink? I've always wondered is there a person capable of making these two lipstick shades work.
---
Comments
Popular
Related
Recent