Vintage, modern, classy, chic, all these popular styles have at least one thing in common – sexy, red lipsticks! Our favorite celebrities love them, we love them, fashion critics love them… So what are you waiting for? Pick the shade that looks good on you and let those sexy, lush, red lips steal the show! Not sure what shade of red is the perfect one for you? Well, stay tuned as I'm about to list 8 totally different but equally glam, sexy, red lipsticks:
---
1

Lipstick Queen Red Saint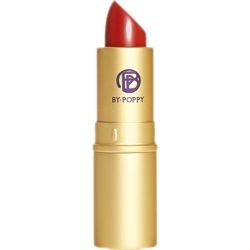 Price: 18.00 at barneys.com
The first on my list of sexy, red lipsticks is this gorgeous Lipstick Queen in a nice, subtle shade of red that goes by the name of Red Saint. A bit too bright and orangey for my taste but, hey, that doesn't mean it won't look great on somebody else. Some of the Hollywood's most popular babes enjoy wearing this particular shade of red, so, if they can do it – why can't you?
---
2

Lipstick Queen Red Sinner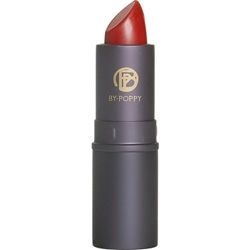 Price: $18.00 at barneys.com
"Good girls to go to heaven and bag girls go wherever they please"… or something like that. Well, I might not be able to tell you the exact expression but I can sure say a word or two about this gorgeous shade of red! So, if your complexion type can be described as "olive" and you happen to have a passion for sexy, red lipsticks, try this gorgeous, highly pigmented and oh-so-red lipstick.
Trendinig Stories
More Stories ...
3

YSL Rouge Pur Couture, Le Rouge (1)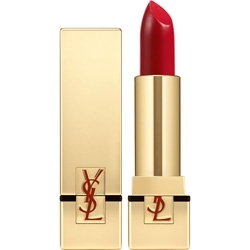 Price: $30.00 at barneys.com
This classic, luxurious shade of red will definitely turn your lips into a dangerous temptation! I'd say this color works perfect for both blondes and brunettes as it's somewhere in between- not too dark and definitely not too bright. I know for a fact that it looks great on brunettes as it is and probably always will be one of my favorite sexy red lipsticks.
---
4

NARS Semi-Matte Lipstick, Jungle Red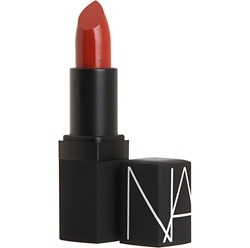 Price: $24.00 at barneys.com
This matte but shiny, brick red lipstick is the only "drama" I'd want to have in my life. It may come as a shock but I really, really like these darker, kind of retro colors and I'm still trying to find the one that will look great on me. I'll definitely check this one out and let you know if it's really as good as they say it is. I'm adding it to my list of sexy red lipsticks, though, because not mentioning a classic and very popular shade like this would be a huge mistake.
---
5

Lancome "L'absolu" Lipstick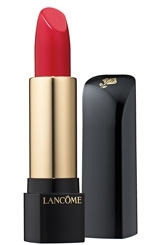 Price: $29.00 at shop.nordstrom.com
L'absolu is "my cup of tea"! But seriously, ladies, it's the softest, most subtle, airiest lipstick I've ever had and I'm ready to bet my one and only vintage Chanel bag on it! This perfect lipstick is designed to give the lips natural, subtle lush look so if you're looking a perfect lipstick to wear every day, definitely give this one a try.
---
6

Dior Addict – Summer Look, Fire (545)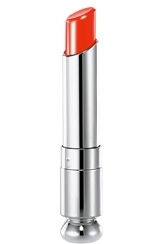 Price: $28.00 at shop.nordstrom.com
Did somebody scream FIRE? Well, somebody sure will if you choose to add this eye-catching shade of red to your summer favorites. I'm very pale so summer is the only time when I'm tanned enough to even think about exploring the otherwise unknown world of exotic shades but if my complexion was just a little bit different, I swear this color would be my favorite.
---
7

MAC Sheen Supreme Lipstick, Good to Be Bad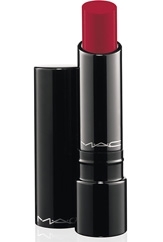 Price: $14.50 at shop.nordstrom.com
Being a little bit bad is one thing, looking bad is something completely different, although this last one is something that definitely won't happen to you, especially if you're wearing this daring, sexy shade of red! I, personally, adore this rich, lush and totally chic color of wine although it looks terrible on my lips. Hope I'm one of the rare unfortunate ones, though, as a gorgeous color like this deserves to be popular, worn and loved.
---
8

Clinique High Impact Lip Color, Red-y to Wear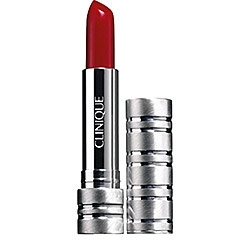 Price: $14.50 at sephora.com
Highly pigmented, moisturizing and long wear- Now that's what I'm talking about! It sounds almost too good to be true but I must admit that I've heard a lot of girls saying some pretty nice things about this supposedly miraculous lipstick. I wouldn't know because I haven't tried it yet but I most definitely will and, if half of what they are saying about it is true, I'll be one happy customer.
So? What do you think about these 8 sexy red lipsticks? Hope you've found your ideal shade!
---
Popular
Related
Recent