If you're on the hunt for the best luxury eyeshadow, I've got some fine recommendations for you! I'm a big fan of drugstore eye shadows myself, but sometimes we just want to treat ourselves to some high end makeup! You can't beat the super chic packaging, extensive range of shades and pigment-rich eye shadows that most high end brands offer. So, join me as we browse some amazing eye makeup and I'll help you pick out the best luxury eyeshadow for you!
---
1

Guerlain Écrin 6 Couleurs Eyeshadow Palette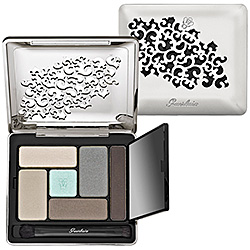 Guerlain's 6-color palette got my vote for best luxury eyeshadow due to the range of formulations (matte, silk and iridescent) and the range of looks you can create in one compact palette. You can easily whip up a very neutral look or go all out with a smoky eye. Pretty and petite, this versatile palette is perfect for weekend getaways or to tuck into a small purse.
---
2

Yves Saint Laurent Ombres 5 Lumiére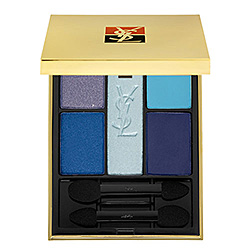 Using luxury beauty products always makes me feel extra glam and this next 5-pan palette is no exception! This sleek and chic palette holds four gorgeous, monochromatic colors and one luminescent highlight and comes in seven different color combinations. Each eye shadow has a different finish so you create a custom look each time!
---
3

Kevyn Aucoin Beauty 'the Eyeshadow' Single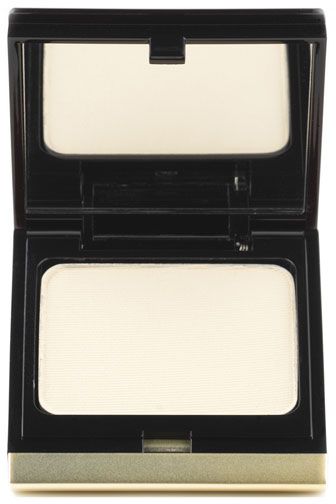 Eye shadow palettes are nice and all, but sometimes the hardest thing to find is a good allover base color and Kevyn Aucoin's eye shadow singles are perfect for just that. You can use the soft, neutral colors to provide a nice canvas to apply some color, as a highlight or use some of the darker shades in the collection to define or contour. Either way, your eyes will get the star treatment with these gorgeous matte shadows.
---
4

Giorgio Armani 'Eyes to Kill' Eye Palette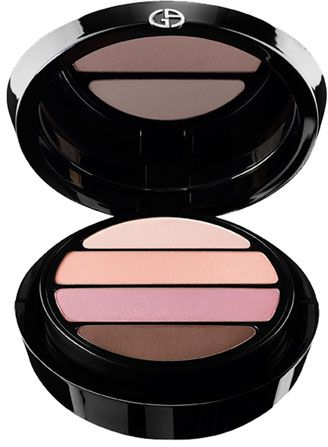 Giorgio Armani already has a cult beauty product under his belt with his famed silk foundation and he certainly has another winner with this eye palette! Using the brand's advanced color-fil technology, you get nothing but true, intense color that blends seamlessly and feels like silk to the touch. Choose from eight different colors to create a range of looks and saturate your lids with color.
---
5

Burberry Complete Eye Palette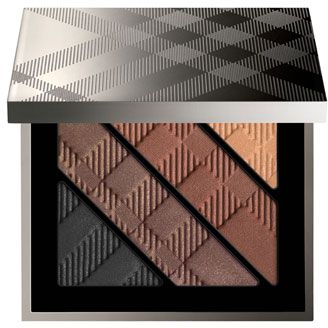 Burberry's eye palette contains the most beautiful colors but it's so pretty, you almost don't want to use it! But who could resist the gorgeous, rich hues and the silky and smooth finish. Burberry says this palette was made for effortless application and even comes with two different applicators. So, you can glide these colors on with the greatest of ease and be on your way!
---
6

Jane Iredale 'Simply Magical' PurePressed Triple Eyeshadow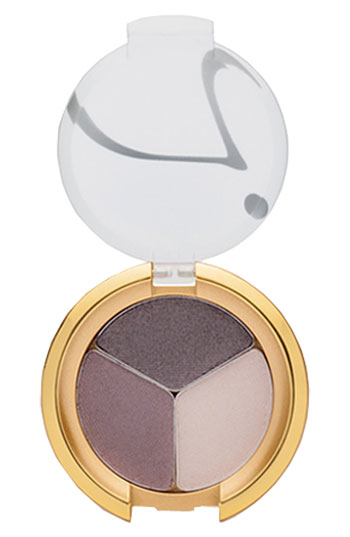 There aren't too many jane iredale products that I've used that haven't knocked my socks off and her triple eyeshadow didn't disappoint. Ladies with sensitive skin and eyes can count on this line of delicate yet luxurious beauty products to provide them with the same glitz and glam as any other high end beauty line. Use this trio wet or dry to line, define, highlight and contour!
---
7

Chantecaille 'the Elephant' Eye Palette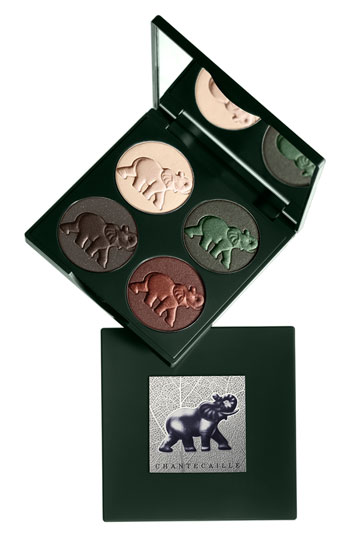 Here's another palette you might be hesitant to use due its charming details. Chantecaille created their elephant eye palette as a nod to the season's fashion trends and the hard work of the David Sheldrick Wildlife Fund. You'll find that these colors are easily blendable, long-lasting and fun to use! You've got a gorgeous blend of green, copper, gray and beige all inspired by the Kenyan grasslands to create your look inspired by nature!
---
8

Le Métier De Beauté 'Kaleidoscope Chauvet Pont D'Arc' Eye Kit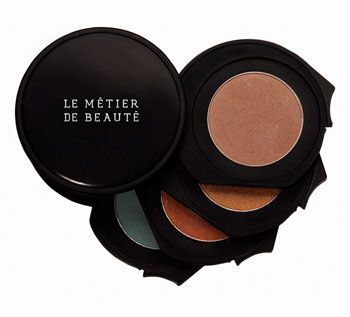 The first thing that caught my eye about this eye shadow set was the amazing kaleidoscope packaging. How much fun would it be to open this baby up and see all the breathtaking colors every day?! Inspired by the Chauvet cave paintings in France, this collection of shadows are heavily pigmented, long-lasting and very easy to blend. Use these unique colors to create your very own work of art!
Did any of these luxury eye shadows catch your eye? Even if you're not a huge eye shadow user, I think any woman will appreciate the expert formulation and pigmentation that luxury eye shadows have to offer. There's nothing like swiping on a luxuriously soft and silky eye shadow that instantly lights up your eyes! What's your best luxury eye shadow?
More
---
Comments
Popular
Recent