Emerald Green Makeup may not be an obvious choice to most people, but since it's the 2013 Pantone Color of the Year, now is the perfect time to give it a try! Some of these emerald green makeup products are a little more daring than most, while others can be worn elegantly and understated. Emerald green looks gorgeous on all skin tones, and is easy to wear. If you've never tried emerald green makeup, I promise you won't regret it!
---
1

Lime Crime Serpentina Lipstick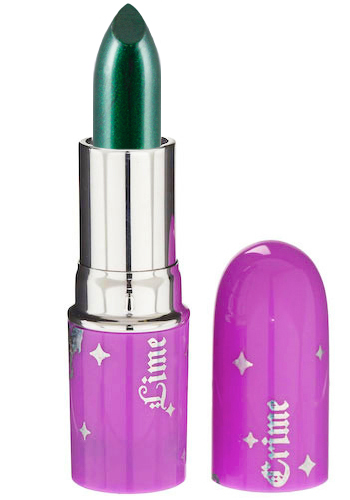 Emerald green lipstick may not be what you think of when you consider sporting emerald green makeup, but it is a fun, bold makeup look. If you're feeling daring, then this is the lipstick for you! Wear it with understated eye makeup, perhaps just some simple black liner and mascara, and let your lips be the star of this makeup look. This opaque lipstick goes on smoothly and evenly for long lasting wear.
2

Lime Crime Carousel Gloss in Hollygram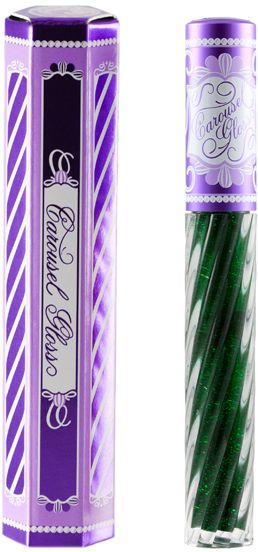 If you want to try emerald green on your lips, but think the lipstick is a bit too bold for you then opt for this emerald lip gloss instead. It's easy to wear and doesn't have quite the stand-out color that the lipstick provides. The pretty shine adds depth to the color and gives it a beautiful finish!
---
3

Make up for Ever Green Smoky Lash Mascara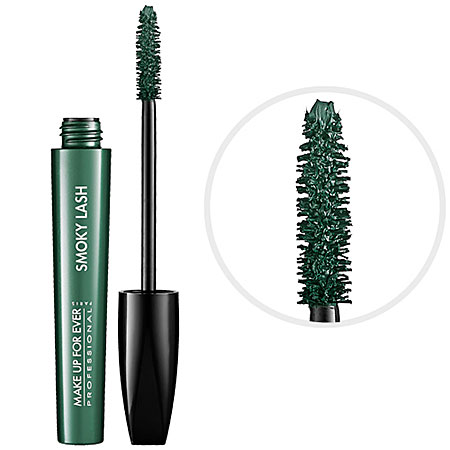 Make Up For Ever's Green Mascara is a simple, understated way to wear emerald green in 2013. This mascara will make the color of your eyes pop! In the sunlight the emerald green really shows, but is very subtle indoors, keeping it office and day time appropriate. Pair it with Urban Decay's Naked Palette for day or a smokey eye for evening.
---
4

Yves Saint Laurent Emerald Reflections Liquid Eyeliner Moiré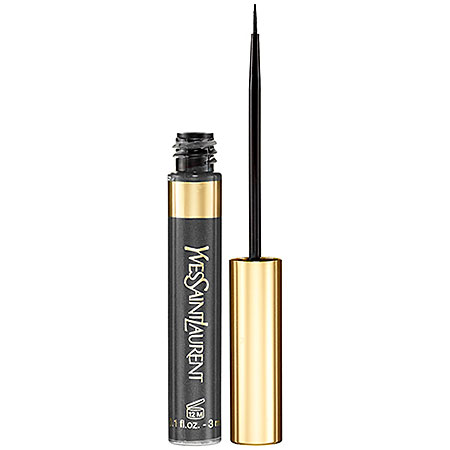 This YSL emerald liquid eyeliner is the perfect accompaniment to the green mascara, but also looks great on its own! For a glitzy look, wear it with a shimmery gold eye shadow Or keep it toned down by wearing it with soft brown shades of eye shadow. Apply it neatly and evenly with a steady hand for best results.
---
5

Dior 5-Colour Designer All-in-one Artistry Palette in Green Design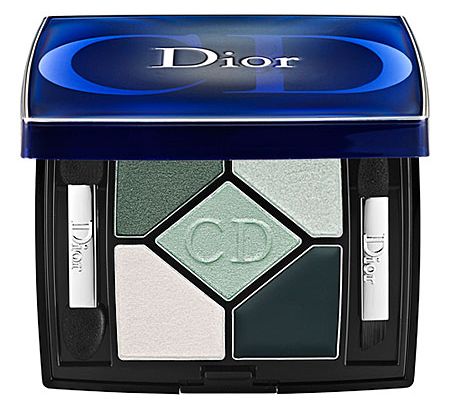 This eye shadow palette includes a variety of emerald shades for the ultimate wearability! Wear them alone or blend them together to create unique, sultry eye shadow looks. Swap out your usual neutral shades of eye shadow for these gorgeous emerald shadows for a refreshed eye makeup look. Pair them with a soft pink lipstick or gloss for a balanced appearance.
---
6

Julep Nail Vernis in Emillie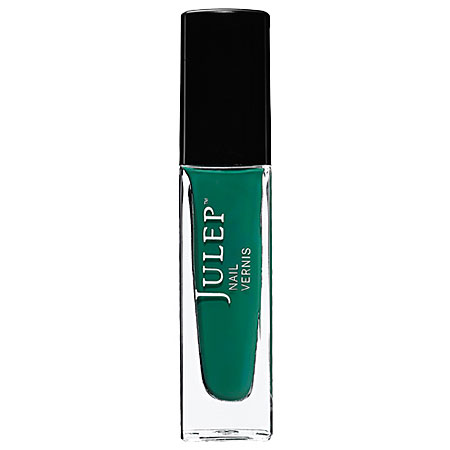 If you're not comfortable wearing emerald makeup on your face but still want to wear this trend, try this emerald nail polish instead! This emerald polish looks sleek and elegant and adds a little flair to your look without being too flashy. It can be worn with anything and looks great on the fingers and toes.
---
7

Urban Decay Heavy Metal Glitter Liner in Stagedive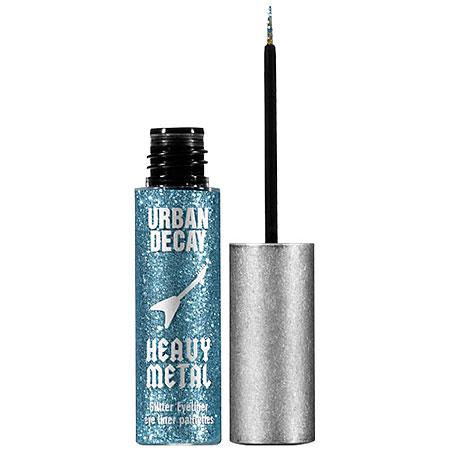 This super-sparkly liquid eyeliner will add glam to any makeup look! You can wear it on its own, or even try layering it on top of your regular black liner for a fun look. Keep your eye shadow subtle to make this glittery liner really stand out. This glittery emerald liner looks best applied only to the upper eyelid. Keep your lower lash line simple sans liner, but add a bit of mascara to open up the eye.
Have fun with this year's emerald trend by trying out emerald green makeup products! Shake up your makeup routine with this rich jewel toned hue to enhance your best features. Will you be wearing emerald green makeup this year?
---
Popular
Related
Recent