You girls asked for all of the top eyeliners for blue eyes that'll really make them stand out and we answered! Now, I have green eyes, but I have always, always wanted blue eyes. I just think that they are beautiful! If you've been dying to figure out exactly what eyeliners for blue eyes are right for you, but haven't had some time to do the research, take a look at my list below! I cover every color and they will all really make your eyes stand out!
---
1

Tarte Emphas EYES Inner Rim Brightener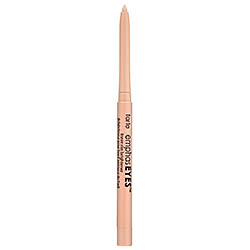 When it comes to eyeliners for blue eyes, I think that this incredible highlighter eyeliner is ideal for any eye color! This awesome stick will give you that wide-awake effect. It can also be used as a highlighter to your brow bone or can be used along the upper and lower rim!
---
2

Tarte Emphaseyes Waterproof Clay Shadow/Liner – Eggplant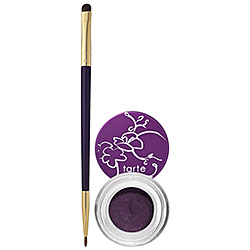 With all of the different eyeliners out there, it's hard to choose one that'll actually stick. This one? It will stick! It's the best eyeliner to protect you against rain, sweat, tears and creasing! It's smooth, it's fresh and it goes on beautifully!
3

Dior Crayon Eyeliner – Brown/Black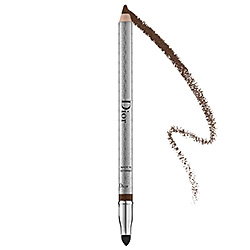 This is absolutely one of my favorite eyeliners for blue eyes. It's long lasting, it's waterproof and it's mistake-proof. It's honestly one of the best pencils in the world! Black-brown or navy blue are both great eyeliner choices for blue eyes!
---
4

Sephora Collection Smoky Kohl Eyeliner – Lilac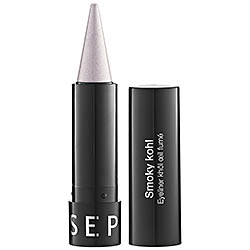 Another great eyeliner for blue eyes that I love is this kohl liner from Sephora. It goes on so easily and it is extremely pigmented, so the liner will stay put for hours and it glides on so smooth! If you want no tugging but all of the beauty, this is the eyeliner for you!
---
5

Smashbox Limitless Eyeliner – Matte Dark Blue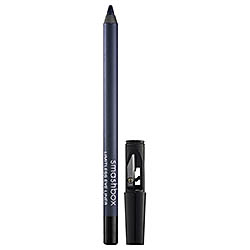 No eyeliner for blue eyes kit would be complete without this eyeliner! It's available in so many different colors that you won't know exactly what to get! For blue eyes to really stand out, though, matte dark blue is awesome! This eyeliner is also smudge-proof and super long lasting!
---
6

Kat Von D Autograph Eyeliner – Black Metal Love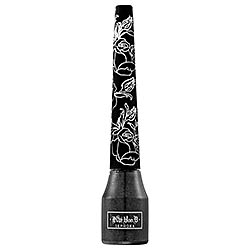 Did you think that I would forget about liquid eyeliner? Of course not! This eyeliner is amazing for those of you that prefer liquid liner! It's got an amazing feel to it, is absolutely beautiful on and it lasts a really, really long time!
---
7

Laura Mercier Crème Eyeliner - Emerald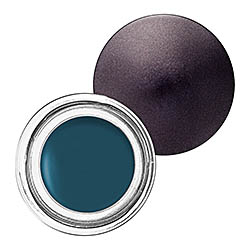 If you want liner that isn't in a pencil, but is crème, this is the eyeliner for you! It's available in a ton of different colors, but for blue eyes, I'd try emerald, the color of the year. It'll make your blue eyes pop in no time at all! This eyeliner also goes on beautifully!
---
8

Clinique Cream Shaper for Eyes – Starry Plum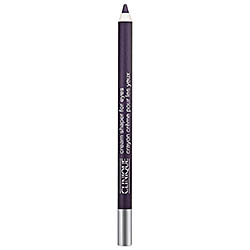 Finally girls, the last amazing eyeliner for blue eyes that I have is Clinique! It's all about the smooth eye pencil in this one! It defines and has just a little dash of shimmer and shine. I love this eyeliner! It's seriously one of the best and it's so crisp!
So all you blue-eyed girls out there! You asked for this post, what did you think? Do you have anymore eyeliners that work? Give 'em up!
---
Comments
Popular
Related
Recent