Cute eye shadow palettes are usually the things we buy simply because of their looks and end up taking them with us everywhere because they just happened to be practical as well. When buying an eye shadow set to have on the go, we often struggle to find a perfect balance between looks and usefulness so I've decided to suggest some really cure eye shadow palettes that are just as special inside as they are on the outside.
---
1

Hello Kitty – Say Hello Palette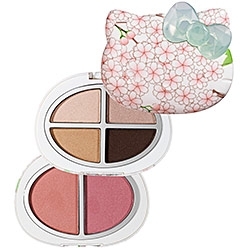 Price: $35.00 at sephora.com
The first on my list of cute eye shadow palettes is, of course, this lovely, romantic Hello Kitty set. You saw that coming – didn't you? LOL! Can you blame me? I mean, it's totally adorable and has a great day-to-night color combo. Two blushes are here to make the picture perfect and let's not forget the "paraben free" label either!
2

Givenchy – Le Prismissime Palette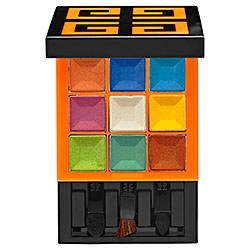 Price: $62.00 at sephora.com
My next suggestion doesn't look very cute on the outside put open it and you'll gasp at the sight of all those exotic colors created to make your eyes sweeter and more intoxicating than any tropical cocktail known to mankind!
---
3

Bobbi Brown – Peony & Python Palette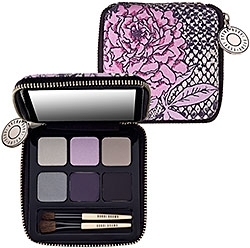 Price: $50.00 at sephora.com
Perfect for smoky eyes, romantic purplish look or bossy "don't even try to mess with me" cool gray business eyes – this stylish python and peony palette is cute, useful and something you'd definitely want to have in your purse at all times.
---
4

Tokidoki – Chromatico Palette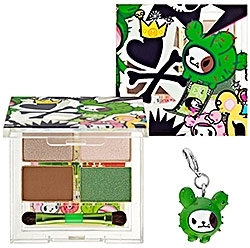 Price: $19.00 at sephora.com
Next one on my list of cute eye shadow palettes is this fresh tokidoki treat in the color combo named Bastardino. So, if you love tokidoki, here's one collector's item you can put into a good use. Have no love for these characters? No worries! It's still a great gift.
---
5

Tarina Tarantino – Sparklicity Palette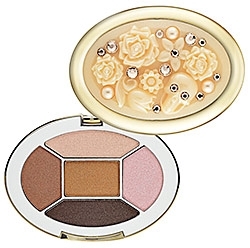 Price: $39.00 at sephora.com
OMG! Think of all the wonderful, totally different looks you could create with the help of these 5 perfectly matching shades! But let's focus on the package too – the lovely, a bit vintage package… Can you hear it calling your name?
---
6

MAC – Wonder Woman Palette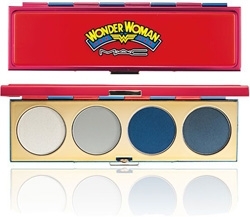 Price: $40.00 at shop.nordstrom.com
Hurray Wonder Woman! Now we definitely deserve to have at least one Wonder Women product because we are basically that woman. A bit more modern and dressed in better clothes but just as brave. But shhhssh, now, we don't want the whole world to know about our superpowers!
---
7

Chantecaille – Sea Turtle Palette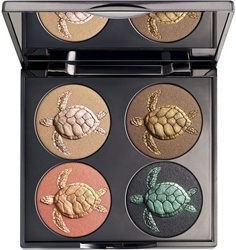 Price: $79.00 at shop.nordstrom.com
If these cute eye shadow palettes weren't exactly what you were hoping for, I have one more suggestion for you. It's not cheap, I know, but, this time, your money won't go into somebody else's pocket but to save the turtles and help preserve our planet and its wildlife. Now, isn't that nice?
Have you had enough of cute eye shadow palettes for today? Don't worry, I won't tempt you anymore. Feel free to share your thoughts and experiences about these brands and products, ladies, and don't forget to check and renew your makeup on regular basis.
---
Popular
Related
Recent