If you want to be daring this summer, experiment with your eye makeup. Bright eye shadow colours seem to be popular choice for this season. You can go for bold pigmented colour or softer blended shades. From bright oranges to deep blues, below are just a few colourful summer eye shadows.
---
1

Illamasqua SS/11 Toxic Nature Collection Cream Pigment in Bedaub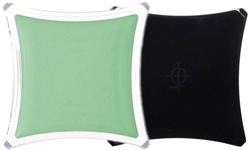 Price: $29.31 at asos.com
This eye shadow comes in a pastel green colour. It has a creamy, crease resistant formula. The colour-rich pigments also offer a matte finish. This eye shadow can also be applied to the face, lips or body. You can gradually build colour to create your desired intensity.
2

Models Own Loose Eye Shadow Collection in Neon Peach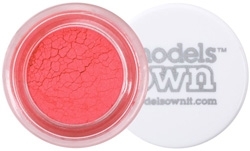 Price: $8.62 at asos.com
When it comes to colourful summer eye shadows, the brighter the better. This eye shadow has a loose powder formulation. It gives a professional quality finish and is highly pigmented. This neon peach colour would add an electric flair to any look.
---
3

NARS Single Eye Shadow in Strada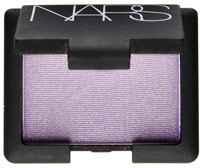 Price: $23.00 at sephora.com
This amethyst eye shadow is a great choice for those after a softer, more subtle colour. The pastel purple colour is illuminated with gold flecks. Dust a light layer over your eyelids for a daytime look, and build up with colour at night.
---
4

Yves Saint Laurent Ombre Solo in 13: Aquamarine

Price: $30.00 at barneys.com
Turquoise colours are perfect against bronzed summer skin. This eye shadow has a rich texture and is easy to apply. It comes in a gold compact equipped with sponge tipped and brush applicators. Blend with some gold shimmer to create a dazzling evening look.
---
5

Make up Forever Aqua Cream in Turquoise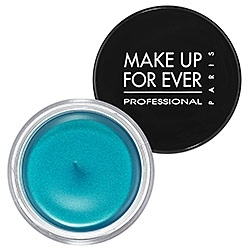 Price: $22.00 at sephora.com
When looking for colourful summer eye shadows, keep an eye out for highly pigmented formulas. This turquoise eye shadow has an ultra-pigmented cream formulation. It is also long-lasting and waterproof. One application will provide a decent amount of colour and coverage.
---
6

Barry M Trio Eye Shadows in Paradise Passion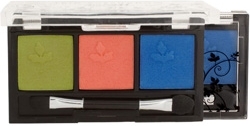 Price: $10.33 at asos.com
Why settle for just one colourful eye shadow this summer? With this trio you can experiment with three very different shades. This set contains apple green, coral, and bright blue colours. It's perfect for creating a colour-clashed look.
---
7

Make up Forever Pure Pigments in Yellow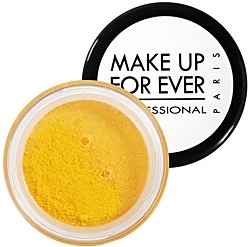 Price: $19.00 at sephora.com
This acid bright yellow colour is not for the faint hearted. This eye shadow has a highly pigmented, loose powder formula. You can also apply it in various ways. You can apply it as is, mix it in with a clear gloss, or apply with a wet brush to create a liner.
---
8

Topshop Matte Eyes in Painted

Price:
Price: $14.00 at us.topshop.com
This season's colourful summer eye shadows gravitate towards intense hues. This highly pigmented eye shadow comes in a vivid red colour. It also has an ultra matte finish. To apply, start from the outside edge of the eyelid, blending up from the lash line. You can build up colour for more impact.

It's fair to say that not all of these colours will be to everyone's tastes. When choosing colourful summer eye shadows, it's best to choose one that suits your skin tone. Will you be wearing any of these bright shades this summer?
---
Popular
Related
Recent