With all of the chemicals in the world now, why not try some eco-friendly makeup that can truly make a difference in how your skin feels? Eco-friendly makeup could be something as simple as your foundation all the way to your finishing powder. I've tried quite a few eco-friendly makeup products and I've got to say, they work beautifully.
---
1

NVEY ECO - Moisture Rich Fluid Foundation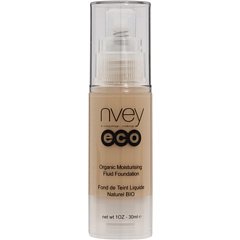 Price: $41.50 at amazon.com
NEVY ECO as a company really tries to make the best eco-friendly makeup products that are still incredible and work great. This foundation is actually one of my favorites. It not only helps to moisturize dry skin, but it actually uses natural earth elements to tint the makeup to your skin color. How awesome is that?
---
2

Honeybee Gardens Super Natural Mineral Powder Foundation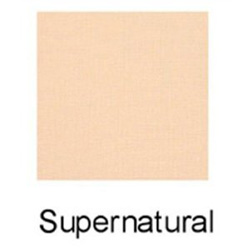 Price: $6.84 at amazon.com
This is another natural mineral makeup that is not only eco-friendly, but it contains all kinds of botanical extracts that really help to calm your skin down and even adjusts to cover your skin. This eco-friendly makeup is never, ever cakey, never heavy and it can be worn for hours and stay in place!
---
3

Vapour Organic Beauty Atmosphere Luminous Foundation 100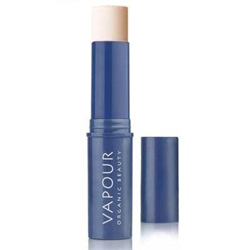 Price: $34.00 at amazon.com
Vapour is another organic makeup company that truly is dedicated to making eco-friendly makeup accessible to everyone! This incredible foundation is ideal to wipe away all of those fine lines and the coverage is amazing! One tip, make sure that you are light on how much you put on, you don't need a lot to cover your face!
---
4

NVEY ECO - Eye Shadow Palette (No.6)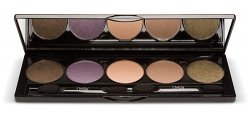 Price: $58.00 at amazon.com
If you've decided to just change up your eyeshadow palettes to make them a little more eco-friendly, I've got an eyeshadow palette for you! This NVEY ECO product goes on so smooth, has all kinds of different colors and is ideal for any eye color out there!
---
5

Almay Pure Blends Loose Finishing Powder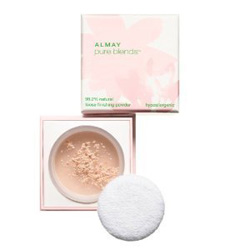 Price: $6.28 at amazon.com
If you are looking for a brand that you might see in your local Rite Aid, Almay is it! Almay Pure Blends is actually a completely eco-friendly makeup product that features all kinds of natural ingredients and even an eco-friendly package! This powder blend is ideal as a finishing touch. It's soft, smooth and will give your skin a polished and natural finish!
---
6

Almay Pure Blends Makeup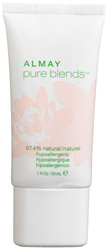 Price: $2.99 at amazon.com
While all of the foundations that I've listed above are incredible, this is one of my favorites! Almay's Pure Blends foundation is lightweight and lasts all day! It goes on so smooth, gets rid of any and all unevenness and is ideal for any season!
---
7

Physicians Formula Organic Wear Eye Liner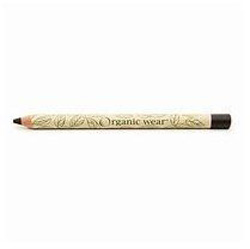 Price: $12.78 at amazon.com
Finally, even eyeliner has gone green! This Physicians Formula product can be found pretty much anywhere and it is actually one of the longest lasting eyeliners I've ever tried. It's formulated with organic jojoba seed oil, which actually helps moisturize your eyes, leaving them feeling incredible when you take the eyeliner off.
Finding the right eco-friendly makeup products for you can be really easy, you just have to choose what you want! Are you looking to go with all eco-friend makeup products or just a few of them? For me, it's all about the green. So ladies, did I miss any eco-friendly makeup products that you've tried? Tell me about 'em!
Top Image Source: pinterest.com
More
---
Comments
Popular
Recent