I will admit it; I'm a little bit addicted to lip products. There are so many gorgeous colors, flavors, and textures to try that it's hard not to want all of them! However, you don't have to go broke by trying out lip products, and this list will help you try out new lip products without breaking the bank!
---
1

EOS Lip Balm in Pomegranate Raspberry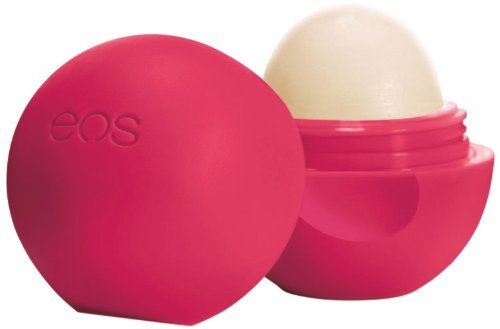 I'm almost positive that everyone has tried this lip balm at one point or another. This flavor in particular is my secret to soft lips. It's not really a secret, though, because it's hard not to love EOS. I particularly love this flavor because it tastes so fruity and different from any other lip products on the market that I can't help but want to apply it all of the time!
---
2

Femme Couture Plump up the Color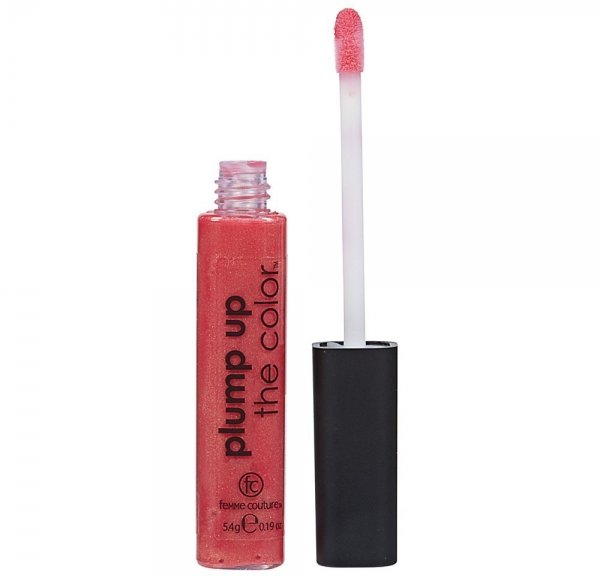 I stumbled across this perfect lip-gloss in a manner that could only be described as fate. It came into my life and changed my makeup routine forever. Seriously, it's that amazing. It requires that amount of drama. It's the best tasting lip-gloss I have ever come across, it's super pigmented for a lip-gloss, and it adds the perfect amount of shimmer. It's the perfect lip-gloss to keep in your purse for quick touch-ups!
3

Julep Lip Gloss

Remember when I said that the Plump Up the Color lip-gloss was the best tasting lip-gloss I had found thus far? Well, I lied a little bit. It's definitely tied with this lip-gloss. If you're on the hunt for delicious lip-gloss, look no further. Even if you aren't on the hunt for delicious lip-glosses, these taste so good that they're worth every penny. Plus, this is one of the most unique, yet gorgeous, lip-gloss shades you'll ever find. It has flecks of gold in a muted pink color, and it looks beautiful on!
---
4

Revlon ColorBurst Balm Stain in Honey

If you've ever read anything written by me, you will know that I adore these Revlon ColorBurst balm stains. They've been in my life for almost two years now, and I don't know what I did before their existence. They're the perfect bases for lip-glosses, especially if you're not a fan of lipstick. They're much more sheer than lipstick, but they still leave a beautiful color on your lips. Honey is personally my favorite shade, both as a base for my favorite lip-gloss and also on its own.
---
5

Cailyn Tinted Lip Balm in Apple Pink

I got this tinted lip balm in an Ipsy bag months ago, and wasn't really interested in trying it until about a month ago. I didn't really get how it worked, and I had a bunch of other excuses that no longer hold any weight, because this lip balm is amazing. It's so pigmented, yet it looks so natural. It's the perfect casual lip color. However, I wouldn't go so far as to call it a lip balm. If anything, it's a balm stain. It's extremely dry, so you definitely need to put something on top of it. I usually opt for my EOS lip balm, but a lip-gloss would work just as well!
---
6

Revlon ColorBurst Lacquer Balm

I know that I've already raved about the ColorBurst balm stains, but these lacquer balms are so interesting and amazing that they must be mentioned. Revlon's ColorBurst Lacquer Balms are similar to their balm stains; however, they almost take on the consistency of lip-gloss in crayon form. They're glossy, sparkly, and easy to apply, which is all you can really ask for in a lip product.
---
7

Lush Lip Scrub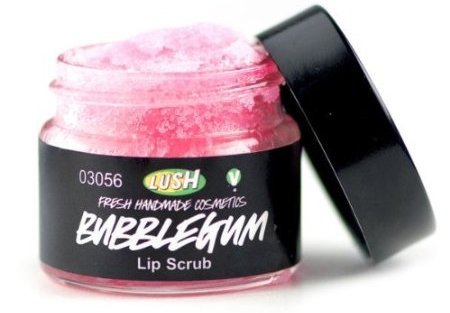 If you have yet to experience the magic that is these lip scrubs, I apologize. You simply put a little bit of the scrub on your lips, rub your lips together, and all of the dead skin is gone. You're left with perfectly soft lips. They're saviors in the winter when your lips get so dry that you've given up on lip balm.
What's your favorite lip product? I'm always looking for new products, so let me know in the comments!
---
Comments
Popular
Related
Recent