Green beauty products aren't as easy to find as say purple or brown, but you're going to love the way they look. Green looks great on people with fair and medium skin and pairs well with both green and hazel eyes. However, I say if you want to try it and you don't match that description, go ahead! It's fun to try out new items and these green beauty products are irresistible. Let me know what you think. Oh, and feel free to share your favorites with me too!
---
1

Make up Forever Aqua Cream in Emerald Green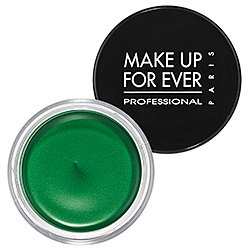 Use this deep green eye make-up as shadow or liner. Either way, you'll give yourself a rich coloring that will totally make your eyes pop. Use your finger to swipe it on or a small liner brush to get it placed exactly where you want it.It's one of the best green beauty products out there.
2

Streekers Green Dye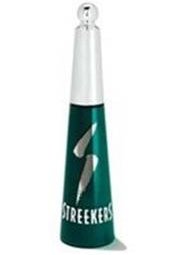 Beauty extends beyond your make-up, which is why I'm including this great hair dye. Now, you won't use this product to color all of your hair. Instead, it's like mascara for your locks. You use the wand to deposit streaks of this great green color wherever you think they'll look best. What a fun way to jazz up your look for a night out on the town!
---
3

NYC Duet Eye Shadows in Bowling Green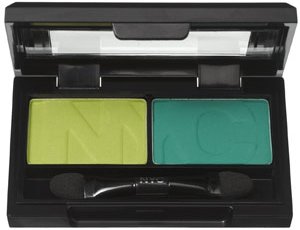 I love wearing two colors of eye shadow at the same time. It lets me create a contrast that brings out my eyes and is so easy to accomplish. If you want to give green a try on your lids, check out this great duo. You get a lighter shade to highlight your eyes and a deeper shade of green to make them stand out both day and night.
---
4

Gabriel Cosmetics Eyeliner in Leaf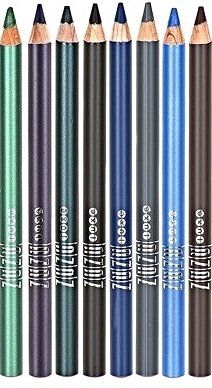 This great eyeliner is green in color, but is also green in the sense that it's good for the environment. On top of that, it goes on smooth and lets you give your look a bit of green. It's perfect if you want to try the color, but aren't sure you want to go all out with green eye shadow or nail polish.
---
5

Color Club Nail Lacquer in Edie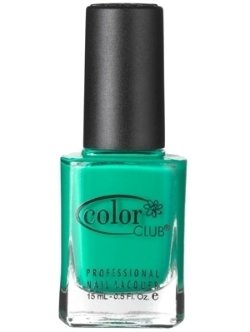 It doesn't sound green, but this bottle of nail polish is a great addition to your collection. It's a great Kelly green color that you can use on its own or to enhance your favorite nail art designs. The color is perfect for all seasons and you can pair it with quite a bit of your wardrobe without any trouble.
---
6

Smashbox Photo Finish Face Primer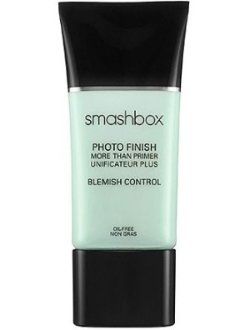 Ok, so it might not look green once you've applied it, but it does have a fun green color in the bottle. This product helps counteract redness on your face and also helps hold your make-up in place. Could you ask for a better product? I think not.
---
7

L'Oreal Paris Nail Polish in New Money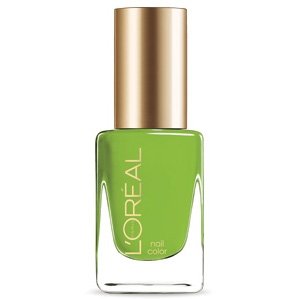 Here's another great nail polish you won't be able to live without. It's a bit shiny without having any glitter and paints on smooth and beautiful every time. If you want to hop on the green beauty bandwagon, but want to try it somewhere other than your face, I highly suggest grabbing this great green nail polish.
Do you wear green make-up? I tend more toward browns and grays, but it's fun to slather on a bit of green now and then. Which one will you try first?
---
Comments
Popular
Related
Recent