As a brown-eyed brunette, finding fun colors that look good with my hair and eye color is, well, not fun. If you're in a similar hair and eye color situation, you know my pain. I love my hair and eye color, but I wish that I could play up my makeup with something more fun. Today, though, that wish is over, because I've compiled a list of the some of the best shades for your makeup. Whether you have black hair, dark brown hair, or even lighter brown hair, these makeup shades will look great in your next amazing makeup look!
---
1

Plum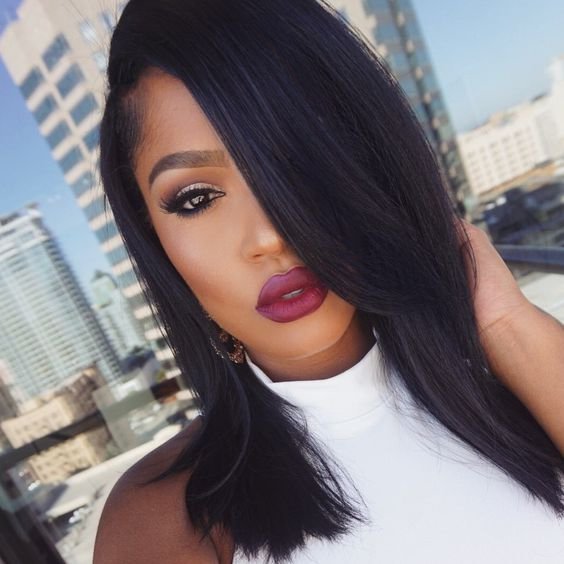 If your hair is a deep, rich espresso brown, you would look great wearing plum hues in your makeup. Whether you incorporate the color into your blush or your eye shadow, the shade will add such richness to your entire makeup look, especially when paired with your gorgeous dark hair!
---
2

Metallic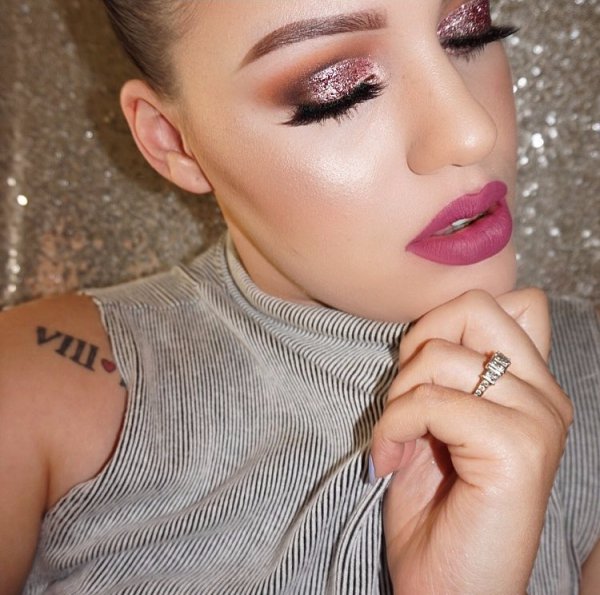 Although a lot of brunette women complain about pairing their brown hair with different colors, one color family that we can easily wear no matter the color is metallic. Whether it's copper, bronze, or even silver, metallic hues complement dark hair so well. Copper and bronze work well with a tanned complexion, whereas silver pairs very well with dark hair and a lighter complexion.
Trendinig Stories
More Stories ...
3

Gold-Based Bronzers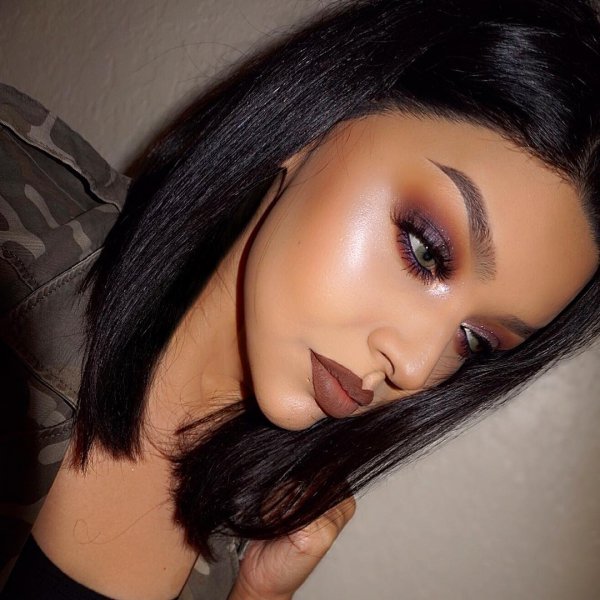 If you're looking for a bronzer that complements your hair color perfectly, look for one with gold accents, sparkles, or flecks in it. The sparkle will add so much warmth to your makeup and goes with brown hair so well. Because you're brunette, you probably have a warmer skin tone, which goes so well with gold-based bronzers.
---
4

Burgundy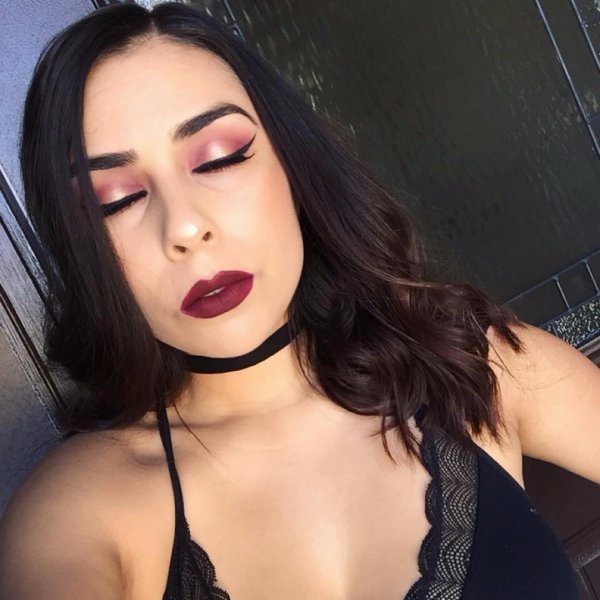 The warm, rich hues of burgundy work so well with brown hair. It's a great color for your lips, because it really stands out against your skin tone and hair color. I think that burgundy is a great color for fall, and is personally my go-to lip color when the weather starts getting a little chilly!
---
5

Navy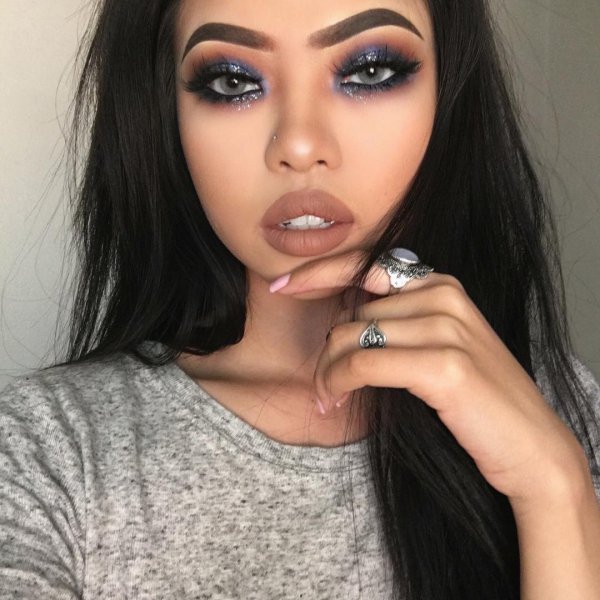 If your hair is more black than brown, try adding navy to your eye makeup to spice things up. Most women with black hair stick with neutral colors like black, especially when it comes to eye makeup. If you want to switch things up, try a navy to make your eyes really pop!
---
6

Coral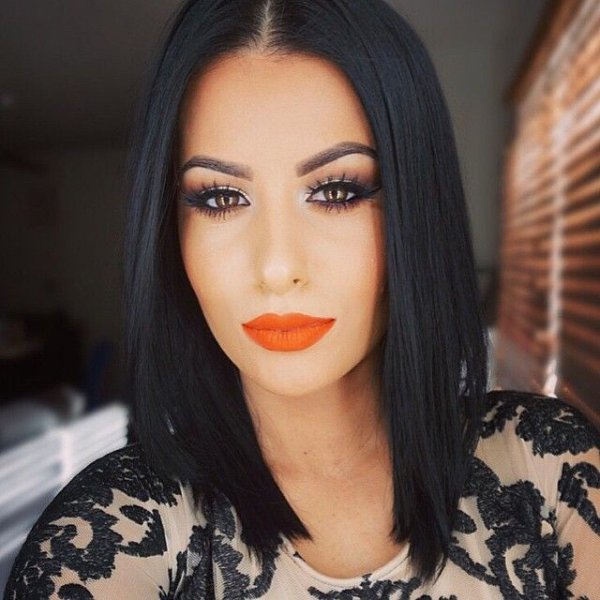 As someone with medium brown hair, I often find myself wanting to switch up my lip look but am unsure what color should I go with. Coral is definitely that lip color if you have medium brown hair. Coral isn't a color that goes with a lot of people's hair colors, so be happy that you can wear it!
---
7

Berry Tones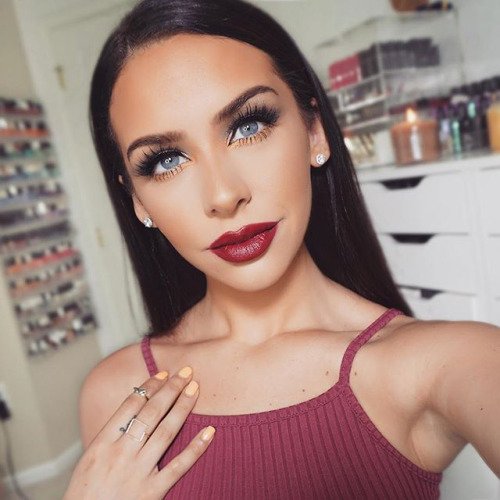 Another shade to rock, no matter your skin tone, if you have dark hair is berry. Berry tones look great with any shade of brown. Wear it as a blush or even as a lip color, and it will instantly warm up your entire makeup look! It's such an easy switch to make, too.
What is your go-to makeup color if you have dark hair? Have you ever tried any of these colors or are you going to? Talk to other women about what colors we should be choosing for our hair color in the comments!
---
Comments
Popular
Related
Recent