As a makeup artist, I love finding makeup artists to follow on Instagram, since it's my favorite social media site by far! I love looking at other artists' makeup work and getting inspiration for my own day to day looks. From big time celebrity makeup artists to lesser-known talented artists, I've compiled a list of my favorite makeup artists to follow on Instagram. And while you're at it, follow me @makeupbymikala (shameless plug!) on Instagram for more beauty inspiration!
---
1

@thevalgarland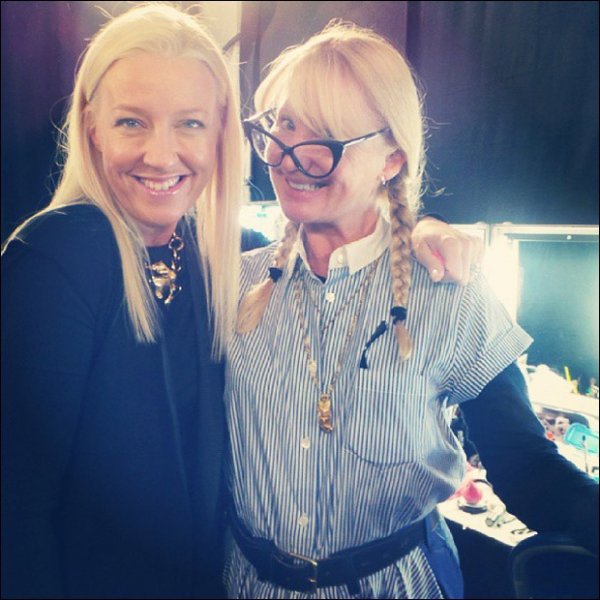 Val Garland has worked on the likes of Lady Gaga, Gisele Bündchen, Rosie Huntington-Whiteley, and many, many more celebrities and fashion ad campaigns. Her work is very daring and unique, putting her at the top of my list of makeup artists to follow on Instagram. In addition to sharing photos of her work, she also shares photos of her day-to-day life and her product VALidations.
---
2

@lotstar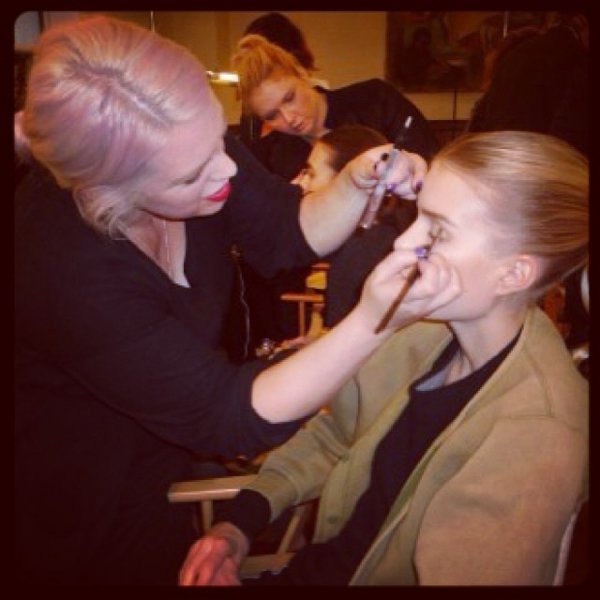 Lottie is a sought after makeup artist in the editorial and advertising worlds. She's done makeup for Forever 21, For Love and Lemons, Nylon Magazine and countless models! Her Instagram feed is full of inspiration and gorgeous beauty looks. She uses color brilliantly, and posts photos often for an endless supply of makeup motivation.
---
3

@ctilburymakeup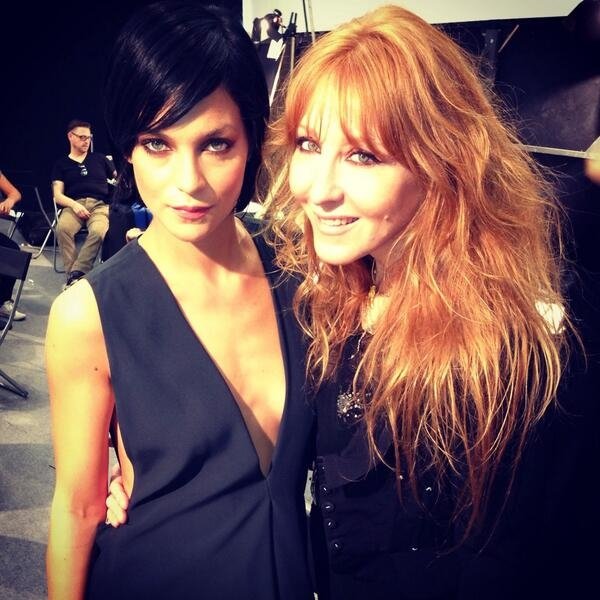 Charlotte Tilbury has worked as a makeup artist for over 20 years, and has worked with some of the world's best photographers, such as Mario Testino, Mert & Marcus and Terry Richardson. Her Instagram feed is full of photos of her work, her new product line and beauty icons throughout the decades. Tilbury is a master of the nude lip and gorgeous smokey eyes.
---
4

@joycebonelli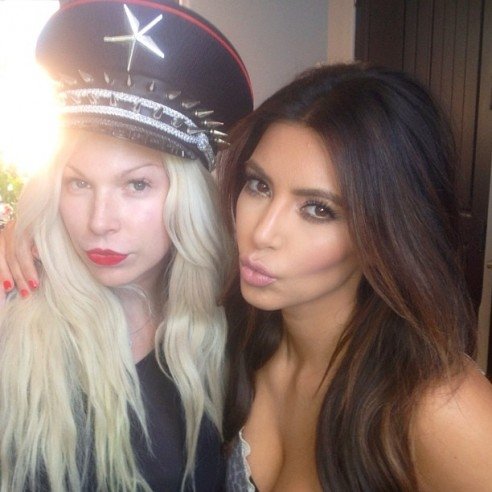 You may already know celebrity makeup artist Joyce Bonelli from her appearances on Keeping Up With the Kardashians. Besides being close friends with the Kardashian clan, Bonelli is a talented makeup artist. Her Instagram features photographs of beauty looks she creates for the Kardashians and Jenners as well as her other main client, Nicki Minaj. Bonelli, herself, is stunning to look at; with messy platinum hair and jet-black lips, her unique look is sure to inspire you!
---
5

@roseshock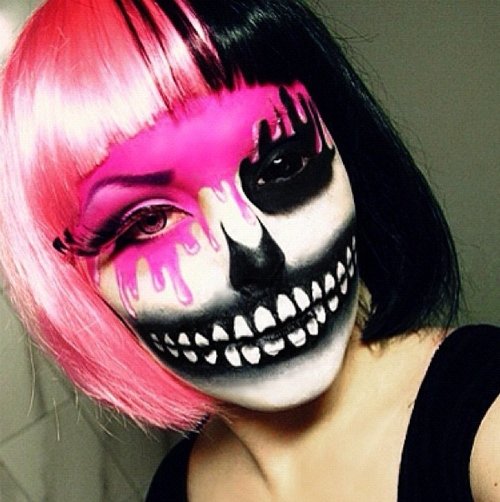 Although Roseshock doesn't claim to be a professional makeup artist, her makeup looks are flawless! She's a 19-year-old makeup junkie who transforms her own look—from over the top dramatic to simple and natural— on a daily basis. She only does her own makeup, but her exceptional makeup looks will definitely brighten up your Instagram feed!
---
6

@beautyisboring_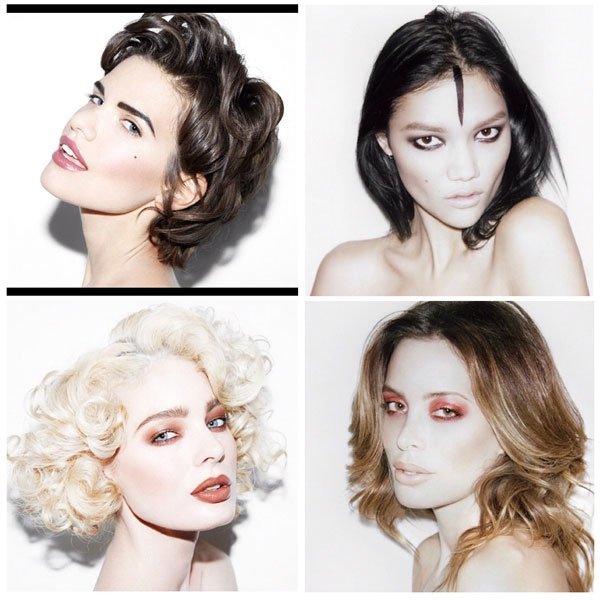 Beauty Is Boring is the Instagram feed that accompanies Robin Black's famed blog of the same name. Black's makeup work focuses on clean, pale skin with a dramatic use of highlight and color. All the photos are taken using an old Polaroid camera against a stark white wall to let the beauty looks do all the talking. From beauty looks that work for an evening out on the town to off-the-wall works of art, Robin Black's makeup artistry is impressive.
---
7

@chaosmakeupartist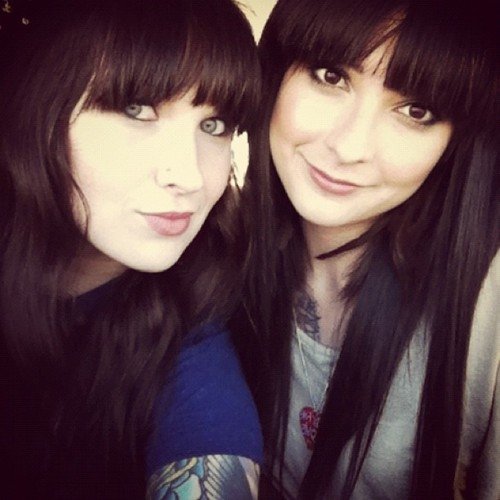 Megan Martinez, also known as Chaos Makeup Artist, is a professional makeup artist and owner of her own cosmetics line, Chaos Makeup. Her IInstagram profile features photos of her own daily makeup as well as her clients. From glittery holiday looks to amazing graphic liner to perfect cut creases, Martinez creates stunning and dramatic makeup looks that are fun to practice recreating.
I regularly check each of these Instagram profiles to get ideas to keep my makeup looks fresh and on trend. Make sure to add these talented artists to your Instagram feed for an endless supply of glam inspiration! Where do you go to get beauty motivation?
More
Comments
Popular
Recent