When trying to figure out how to play up your eyes tonight, you may want to check out these classic eye makeup looks. Whether you're looking to switch it up a bit or simply try something different, I'll give you seven classic eye makeup looks that will never fail to impress.
---
1

Classic Cat Eye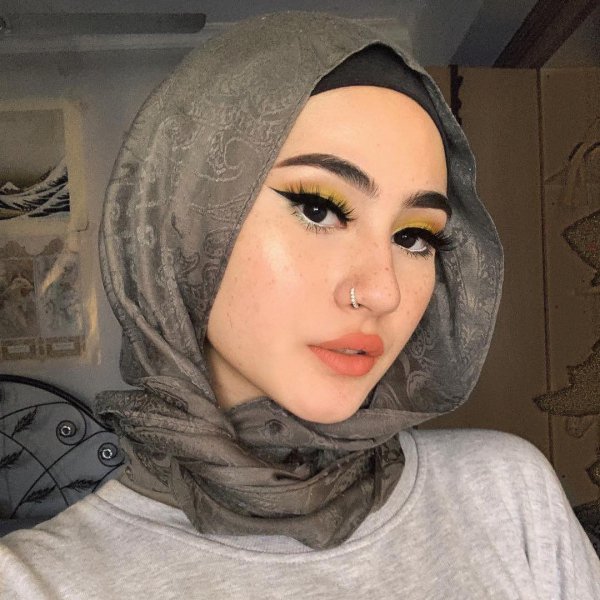 One of the most classic eye makeup looks is the classic cat eye. While it does take some time to master the right cat eye, there are a few tricks that can help you get there. Start with a little foundation on the eye. Powder to set. Then choose a lighter base color. Choose a matte neutral, such as a pale vanilla for lighter skin or a latte for darker skin. Then choose brown matte eye shadow to fill in the crease. Keep it light. To perfect a cat eye you can use either a liquid liner for experienced drawers or a gel based liner with an angle brush for beginners. Keep the line thin and close to the inner lash line while you slowly start to create a thicker line towards the end of your lash line. Make a little wing tip from the end of your lash line and upwards on your lid. You can even use a small piece of paper pressed against the end of your eye as a guide for your wing. Curl your lashes, add mascara and voila!
---
2

Smokey Eye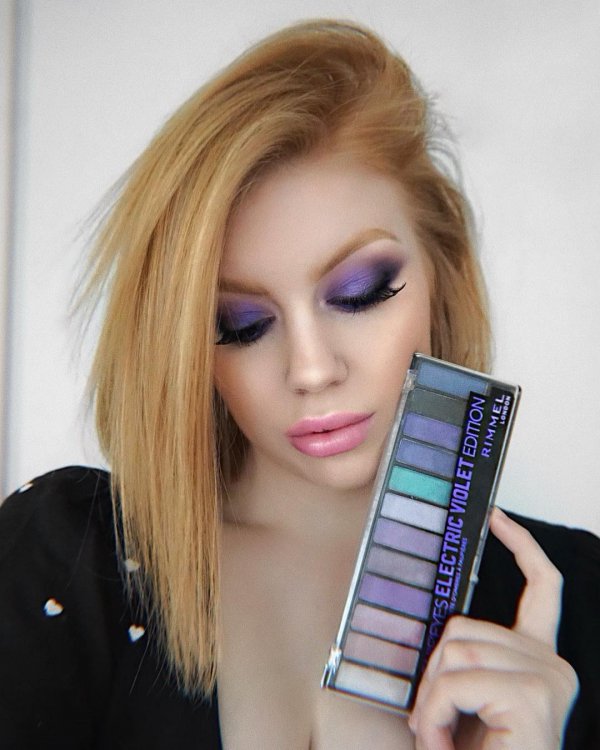 A smokey eye doesn't have to be super dark and straight out of an action hero movie. You can create a classic smokey eye with all types of colors. If you do want to go dark, here's an easy way to achieve it. Keep the inner eyelid light. Whether it's a lighter shade of white, silver or simply a neutral matte shade that is a little lighter than your skin, you're good. Then, taking a fluffy crease brush, start with a neutral brown in the crease and onto the outer lower half of your bottom lid. This creates a nice base. Once that looks dark enough, add a grey, black or darker brown further into your crease and onto your lid. You don't want to cover the edges of lighter brown. It creates depth by letting it show through. Add some darker liner, mascara and you're good to go!
---
3

Neutral Eye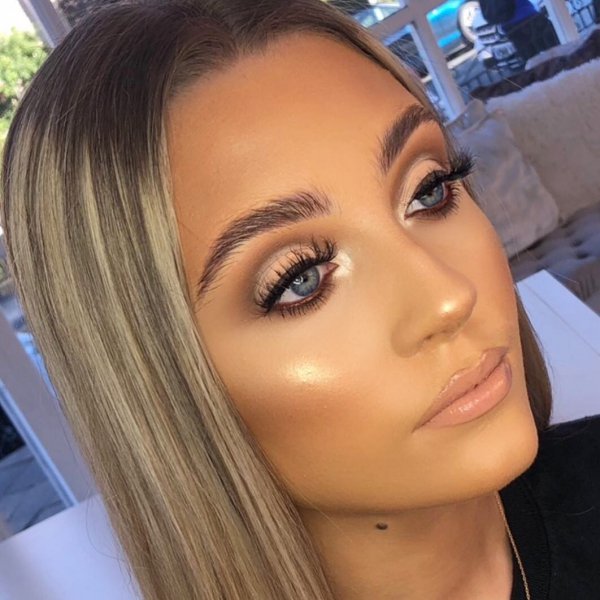 For everyday eye makeup, remember less is more. Keeping in line with your skin color's natural undertones really helps when choosing neutral eye shadow colors. If you're a blue undertone you're going to have more pink in your skin. Look for lighter shades of blush, pinks, vanillas and lighter matte browns. If you're a yellow undertone look for browns, corals and oranges. Keep the eyeliner at a minimum and smudge it out. Curl your lashes and add a couple of coats of mascara. Also, unless they're subtle, try to avoid frosts during the day.
---
4

Shimmer and Spice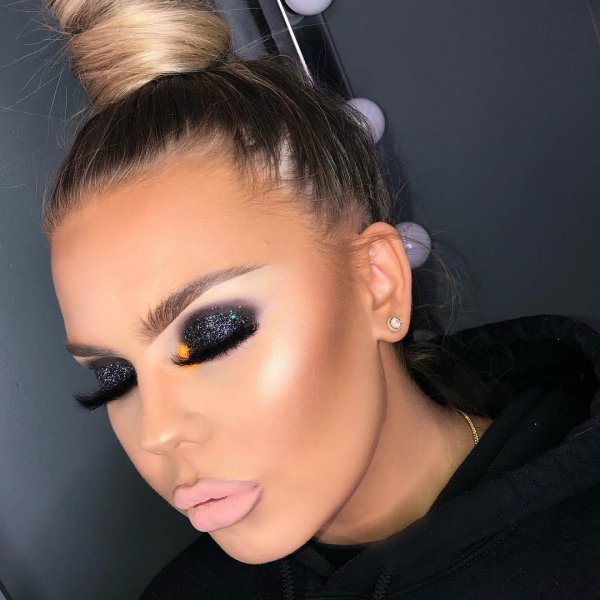 And, everything nice. When you do use frost and shimmer, it's best to go big at night. Rose gold, yellow gold or silver on the eyelid by itself is lovely, or incorporate it with a smoke eye. Apply shimmer to the lower lid and just a tad to highlight. Choose a matte crease color, preferably something darker. If you're going yellow gold, try a rich chocolate brown. Add a pencil liner and really smudge the end of your lash line with it. Add some fake lashes if you want. Once they're dry add a little mascara to the top and bottom lashes.
---
5

Bare Nothing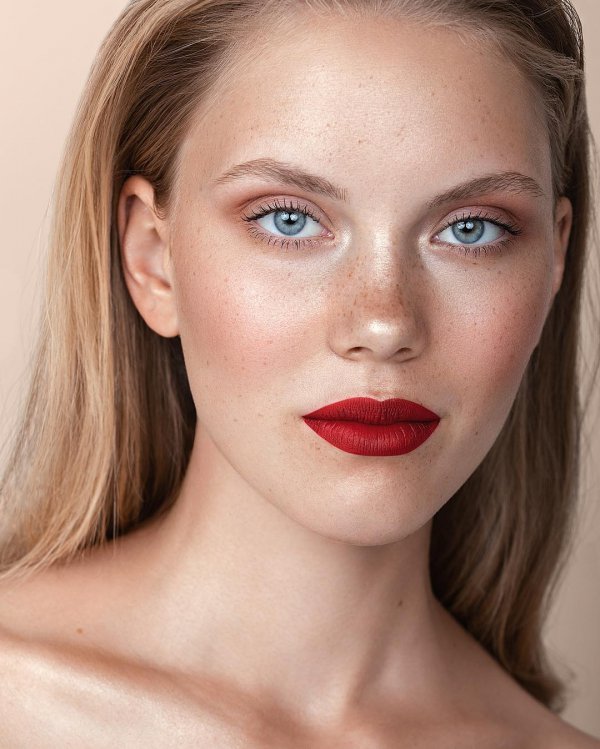 One of my favorite classic eye makeups is simply the nude eye. You can wear this all day and bump it up for night. Keeping it simple is key. Cover your eye in your foundation and powder. With a big fluffy brush (or even your blush brush), sweep a pink blush color or medium pink eye shadow over your lid and into your crease. Make sure to really tap the color off your eye shadow brush. Curl your lashes; add mascara to the top and bottom. Your eyebrows really get to shine in this look too. Using an angle brush with a slightly lighter shade than your eyebrow color, add brown eye shadow to fill in your eyebrows. It's a common mistake to use a color that's too dark. Although, if you're rockin' the dark eyebrow right now, by all means, whip out your eyebrow pencil and fill 'em in. Using an eyebrow brush, brush your eyebrows and you're done!
---
6

Using Color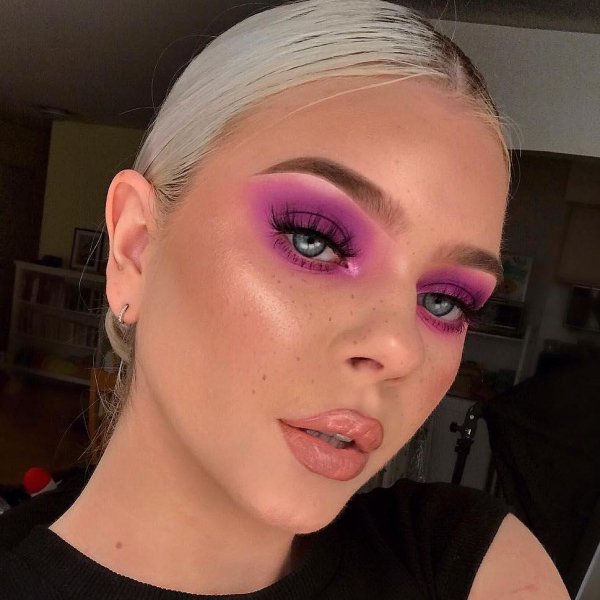 So, when you go to a makeup counter and see all of these crazy colored eye shadows, it's easy to think, "I want the neon yellow one!" Well, if you're still in your teens, go for it. This is your time to experiment with colors of all shades. Make sure when you're applying bright colors to use a fluffy brush and sweep them over your lower lid, keeping the color below your crease. If you don't have a pronounced crease keep the color just high enough to be seen when you're looking straight forward. And, always have some kind of base on your lid. A little foundation and power first will keep your eye makeup lasting longer.
7

EyeLash Curlers and Fake Lashes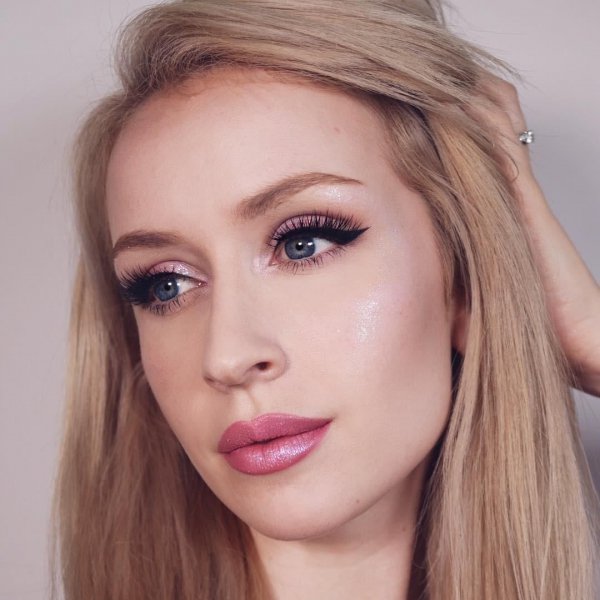 One of the most important ways to achieve a classic eye makeup look is to have the right tools. I cannot stress the brilliance that is the Shu Uemura eyelash curler. You can order it from their website at shuuemura-usa.com. Get the full lash version. When curling your lashes, clamp down at the root of the lash and keep curling upward. You may have to curl a few times before you get the desired look. Curling your lashes makes a huge difference! Speaking of differences, I'm also a huge fan of fake lashes. Fake lashes don't always need to be for nighttime. Cut the inner edges of the fake lashes off for easier application. Using eyelash glue (Duo glue works great! You can find it at your local drugstore.), add a small line of glue to the lash. Let it dry for about thirty seconds and then, keeping your eyes open, attach the fake lash to your lash line. Fan you lashes as you continue to get the fake lash in place. It may take some time to master, but once you have you'll never stop wearing them.
Achieving a classic eye makeup look is easy once you know what they are and how to do them. Once you've mastered them you can start experimenting with different colors and altering them. Have you been experimenting with eye makeup lately? Leave a comment and let us know!
---
Comments
Popular
Related
Recent