While you might think that you know all about the top makeup and beauty tools out there, do you really know what all of them do? I was surprised to know all about the different sponges and different brushes and combs out there and what they are actually meant for! If you're wondering what all of those makeup and beauty tools in the bottom of your makeup bag do, take a look below! You might surprise yourself!
---
1

Eyelash Curler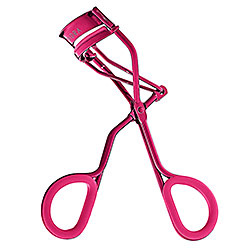 While the name gives this top makeup and beauty tool away, it is still something that most guys don't know what to do with. An eyelash curler is a great way to really make sure that your eyelashes stay perked up, curled and thick! I love my eyelash curler and use it every day!
---
2

Slanted Tweezers

You might think that you know all of the different uses for slanted tweezers, but they are not just for splinters anymore! Slanted tweezers are ideal for plucking out stray hairs anywhere on your body and face! I use mine on my eyebrows all of the time to keep them looking beautiful!
3

Clarisonic Skincare Brush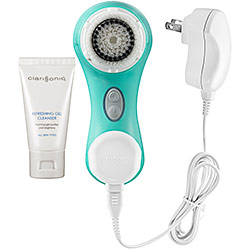 This amazing brush is all the rage nowadays, but do you really know what this skincare tool does? It can actually remove your makeup six times better than any traditional methods, can create super healthy looking skin and will cleanse your skin beautifully – so that your skin is ready to take in whatever you give it!
---
4

Beauty Wedges/Sponges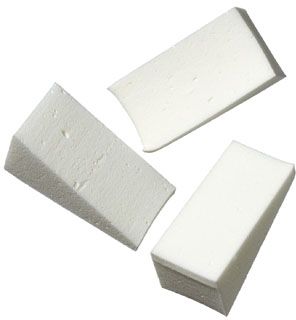 It all depends on exactly what type of beauty wedges and sponges you get, but you can use them for so many different things. Whether you are putting on foundation, blending in concealer or you are putting a bit of eyeshadow on, it all depends on what you want to use these amazing tools for.
---
5

Double-Ended Brow Brush/Comb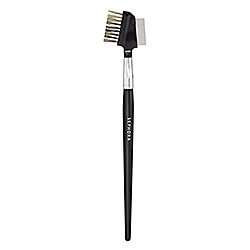 I think that this tool should be in every girl and boy's bag, for guys need to manscape too a little bit! This is strictly a comb for your eyebrows (guys can use it on their facial hair too!) to keep them looking straight and oh-so-pretty. I couldn't live without mine!
---
6

Kabuki Brush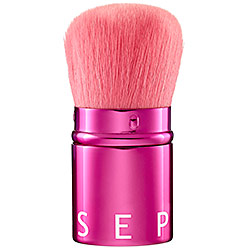 If you are looking for a super packed and extremely dense brush, this is it! What do you use it for? Well, I use mine for my powder, but that's just me. You can truly use this for anything – your bronzer, your powder or your blush! It's an all-round brush!
---
7

Pumice Stone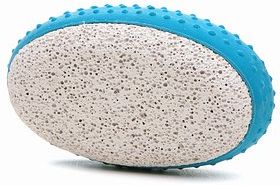 You probably have seen these in people's showers or have one of your own, but this stone is ideal for your feet and to make your skin super soft. I have horrible feet – and this stone has helped me so much! It gets rid of all of the cracks in my feet and all of the dead skin!
---
8

Cellulose Sponge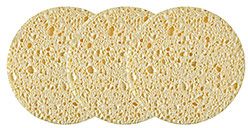 If you are looking for a real, deep down cleansing, these are the sponges for you! These facial sponges just need a little bit of cleanser added to them and you'll be able to glide it all around your face in a circular motion. This will get deep down in your pores!
---
9

Microfinish Puff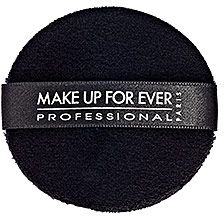 This is the puff that comes with pretty much every standard powder that you get. It's a fine, soft and handy powder puff that is suited for any powder that you have in your collection. Its small size makes it perfect to put powder wherever you want!
---
10

Heated Eyelash Curler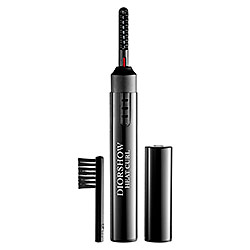 If you want your eyelashes to really stay curly and pretty, you've got to give a try to a heated eyelash curler! This will make sure that your eyelashes stay perfect, thick and luscious all around – even without mascara! I love my heated eyelash curler!
---
11

Makeup Brush Cleaner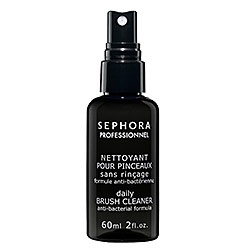 Every single person that has makeup and uses makeup brushes should be using makeup brush cleaner! You want something that is going to really cleanse your brushes and not leave anything behind – Sephora is my favorite!
---
12

Eyebrow Trimmer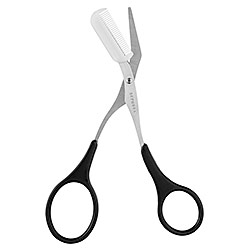 I actually had no idea what these scissors were for at all! These particular scissors are for your eyebrows only! That way, you'll be able to trim without ever having to worry about trimming too much!
---
13

Double-Ended Blemish Extractor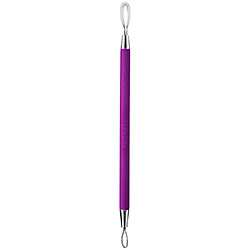 Do you all have this particular tool in your beauty kits? I had absolutely no idea what this was for – but it's actually for extracting whiteheads and blackheads! All you do is place it over the whitehead or blackhead and … pull it out. It sounds painful but it really isn't that bad at all!
---
14

Pore Cleansing Pad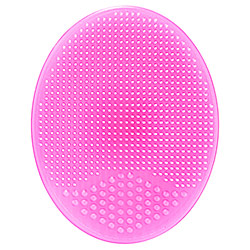 This silicone pad is amazing if you are really looking to clear out your pores and exfoliate you skin. I love the fact that this amazing pad is flexible too, so that you won't ever have to worry about pressing too hard or hurting yourself.
---
15

Blotting Paper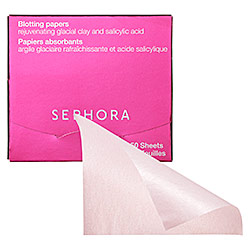 Blotting papers are definitely one of the best inventions ever! Slip this little pack into your makeup bag, into your purse or into your clutch and you can instantly use one every time you start to feel a bit of the oil coming back onto your face! These papers also get rid of any shine you have on your face!
---
16

Arced Eyeliner Brush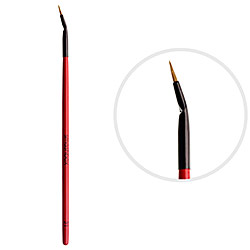 Now, I actually never understood exactly what this brush was used for until I actually looked it up. It's an eyeliner brush, girls, and one for the pros! It's ideal for creating the cat eye and really making sure that you have control over where you are putting the eyeliner.
---
17

Ultra Fine Eyeliner Brush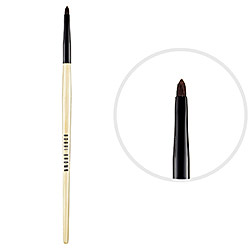 If you are looking for an eyeliner brush that is super, super thin and ultra fine, this is the brush for you. It's a brush that is ideal for creating a thin or thick line and it's great for anyone just starting to use eyeliner who really wants to get the hang of it!
---
18

Double-Ended Eye Brush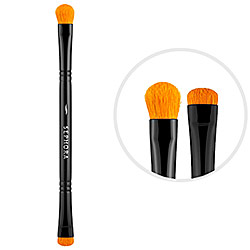 I actually love this eye brush to pieces. Not only does it really help me blend my eye makeup, but I typically use one end for my upper lid and then the blunter edged one for the lower lid. This makes putting on eye makeup so, so much easier!
---
19

Double-Ended Smudger/Liner Brush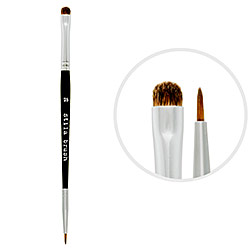 While the brush above was specifically for shadow, this brush is all about the eyeliner and smudging! The smudging brush is ideal if you are looking for an eye makeup that is a little less-than-perfect and the eyeliner pencil is absolutely ideal. Give it a try!
---
20

Brow Brush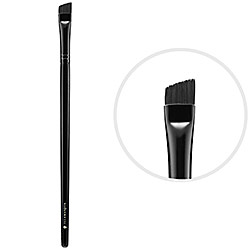 Finally, the last makeup tool that we're going to explore is the brow brush. I had no idea that this angled brush is ideal for your eyebrows and can really make filling them in so much easier! Give it a try!
As you can see, there are a ton of different makeup tools out there to use but you might not know exactly what they all do! What other tools are you curious about?
---
Comments
Popular
Related
Recent