Spring is all about new beginnings, and your makeup routine is no exception! If you're looking to switch things up this spring with some new makeup looks, this list will give you some great ideas about makeup trends and inspiration that are sweeping the makeup world this spring! Spring is all about color, and these makeup looks will help bring some color into your usual makeup routine and make it a little bit more unusual than what you're normally used to! I love trying new things out in the spring, so if you're like me, I'm sure that you'll love this list of new ideas!
---
1

A Bright Manicure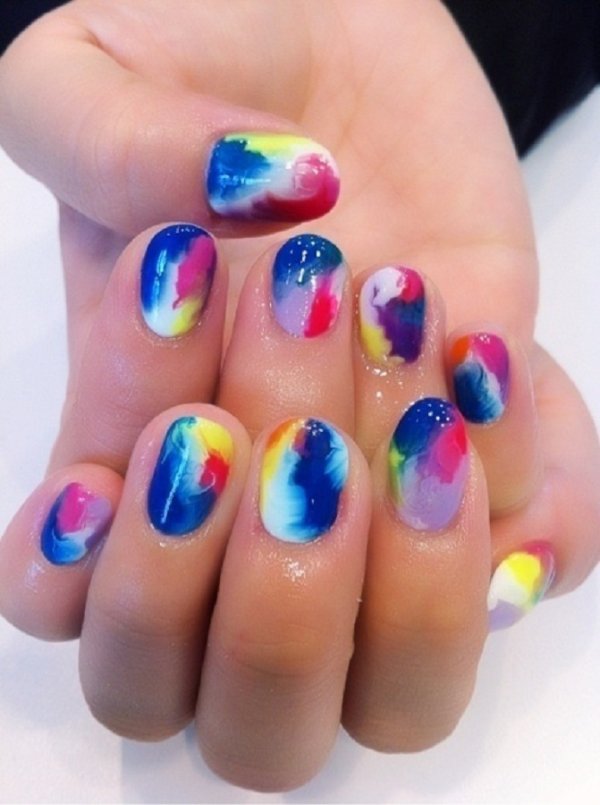 In the spring, pastel manicures are everywhere you look. Switch things up this spring by going for a bright, bold manicure that you're used to seeing in those bright summer months. If you want to make a statement, a bright manicure this spring is certain to do that!
2

Fuchsia Lips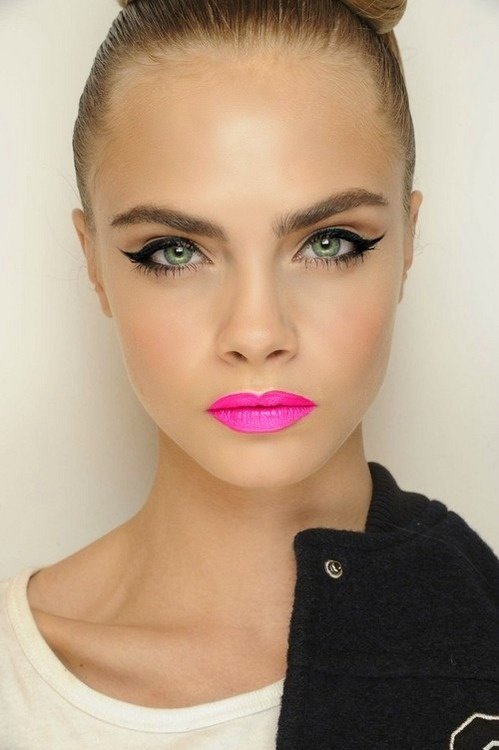 Bright lips are so in style this season, and even more than that, fuchsia lips will be everywhere this spring. The bright purple and pink hybrid is sure to turn heads no matter what event you're at this year—whether it's a concert or a spring wedding this makeup look is certain to be a hit!
---
3

Black Liquid Liner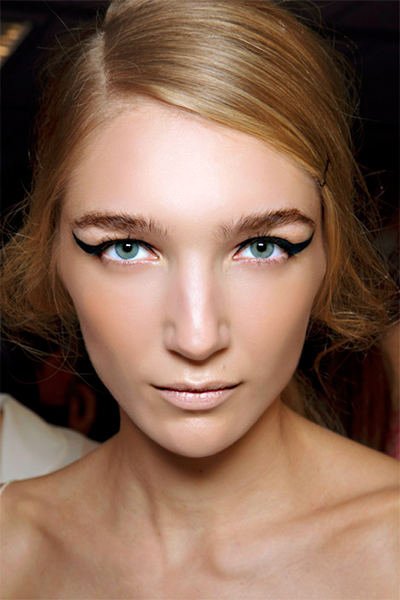 Black liquid liner is definitely something that some people tend to stay away from. It can be harsh, especially in the spring months that are all about soft pastels. However, this spring, black liquid eyeliner has been all over the runways. There's no better way to make a statement than with a dark color on one of most prominent features on your face—your eyelids!
---
4

Jewel Toned Eyeshadow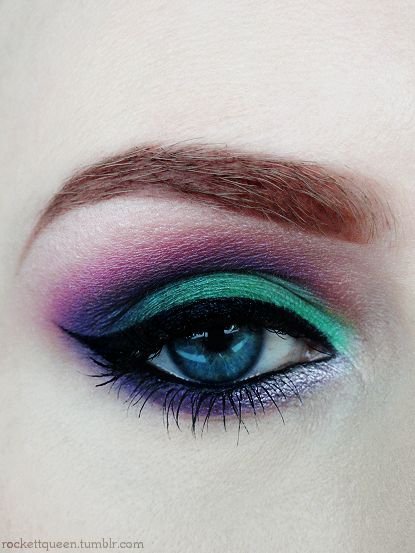 Jewel tones are so often forgotten about during the spring but so beautiful. There's such a richness and warmth to the tones while adding a ton of color, which is perfect for spring. Jewel tone eyeshadow is such a pretty way to add color to your makeup look without going too bright, if that's not for you!
---
5

Lilac-Based Look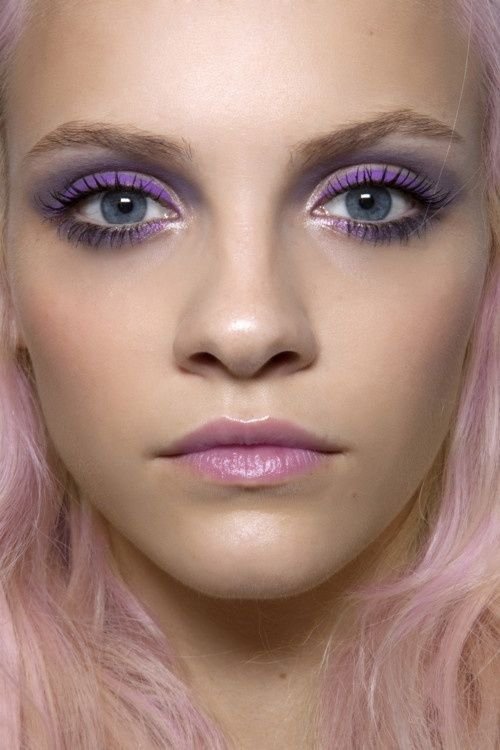 Lilac and lavender are so big this season. Try to find a way to bring the shade into all of your different makeup, from your eyeshadow, to your eyeliner, to your lipstick, and maybe even your blush! The cool part about lavender and lilac hues is that it's a color that's not too in your face because it's still lighter.
---
6

White Angelic Eyeshadow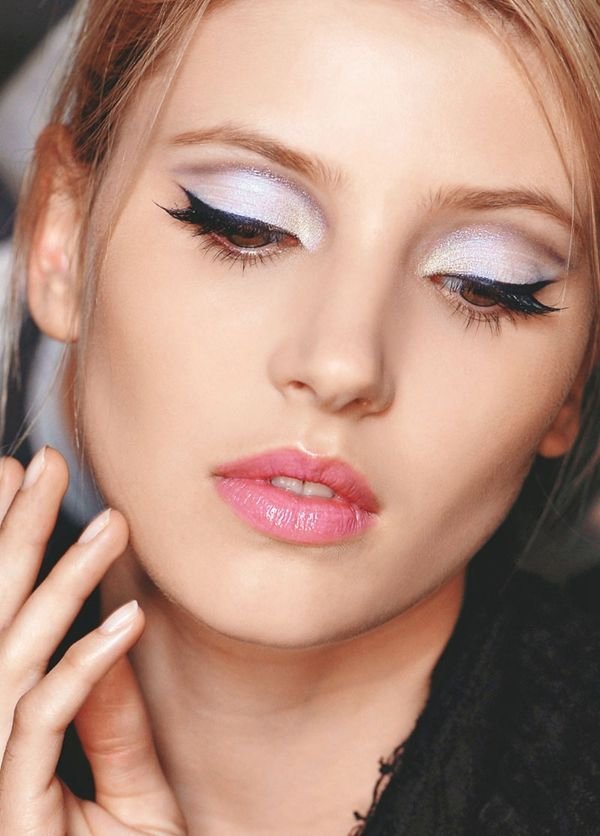 If you're all about the glitter this spring, try some white sparkly eyeshadow. The glitter in the eyeshadow will create an almost angelic look, and it's so different and unique that you'll have people drooling over your super simple and insanely pretty look!
---
7

Nude Nails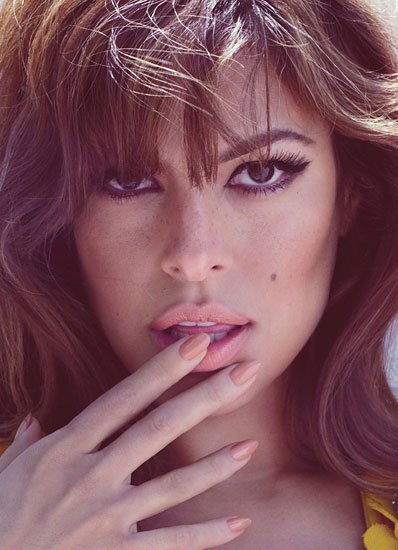 Nude nails were all over the runways this season. If you don't want to go too bright on your nails but you're also over the pastel nail trend that pops up every spring, try nude nails. They're different and neutral, but they add a chic touch of polish (literally and figuratively!) to any look you're going for!
What's your favorite spring makeup trend? Will you try any of these out? I think I'm going to try most of these out, and I may even wear a few of these trends on Easter! Let me know what you're going for this season in the comments!
---
Comments
Popular
Related
Recent