7 Gorgeous Makeup Shades for Fall That'll Look Good on Anyone That Wears Them ...
By Heather
When fall arrives, I always love to give my cosmetics a makeover by changing up my color routines and introducing makeup shades for fall. Along with changing out your wardrobe, changing out your cosmetics for fall is a great way to fit right in with the season. I like to buy a few new items in spectacular fall shades to enhance my facial features and to embrace the lovely shades fall has to offer. Certain colors look better in the summer than they do in the fall, and it's best to choose shades that match appropriately with the season. You'll love how you look with these popular makeup shades for fall, and as a plus, they'll match all your super fabulous fall clothes too!
---
1

Peach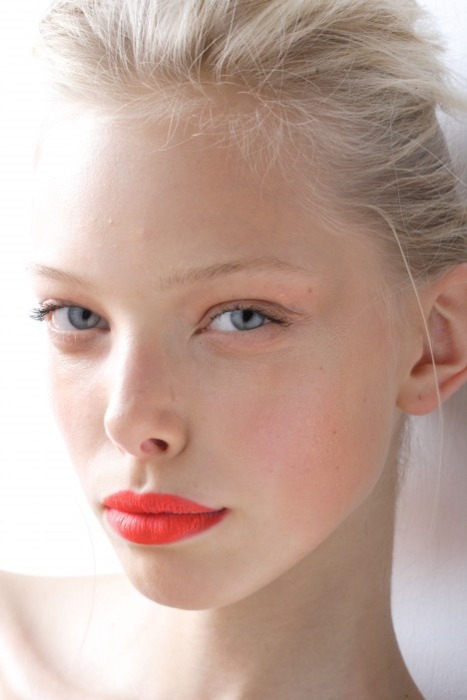 Peach is one of the hottest makeup shades for fall, and one of the most popular shades in the fashion industry right now. Peach brings out a youthful glow to whoever wears it. The key to wearing peach makeup is not to go overboard. Wear some peach colored blush instead of pink or try a soft peach lipstick if you have lighter hair or lighter skin. It is a great way to brighten up your face and enhance your skin tones. Peach also works well on darker colored hair, if you're wondering!
---
2

Rose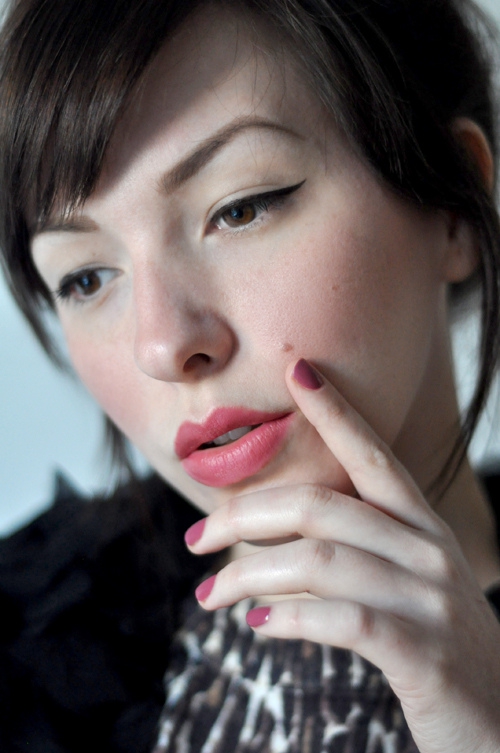 Rose is a soft pink that adds a gentleness to your face. It is a softer pink than brighter hues you see in most blushes that are brighter and more suitable for summer. Rose is great to wear in the fall as a blush or as a lipstick because it softens up the face and enhances other features such as the eyes and hair. Rose creates a nice feminine glow for a youthful touch as well.
3

Chocolate Brown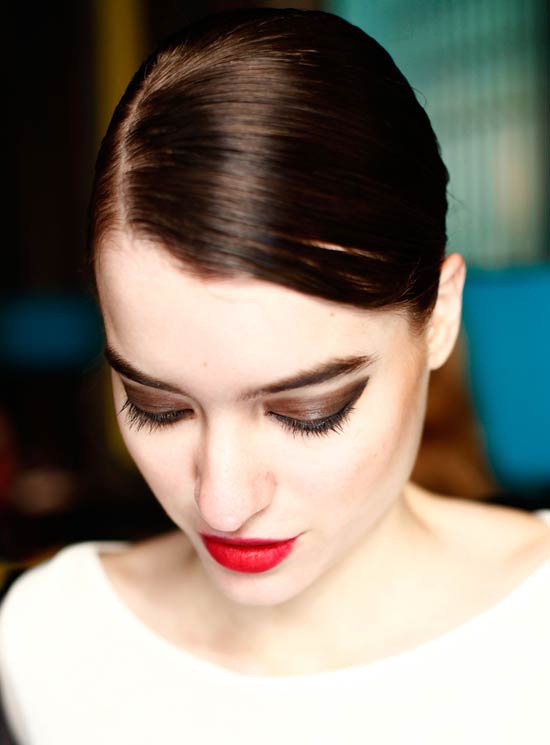 This makeup shade name might make you a little hungry, but it is a beautiful makeup shade to try! I love buying chocolate brown eyeshadows in the fall. They really enhance the eyes and create a pretty depth. This color is best used as an eyeshadow and eyeliner and looks great with just about any skin tone or hair color. It also looks incredible with some of my favorite fall accessories such as brown boots and a leather bomber jacket!
---
4

Plum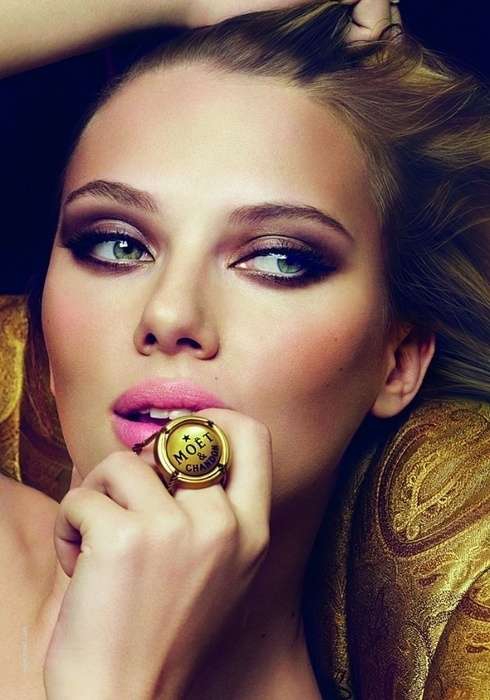 Purple has been popular the last couple of years during the fall season, and one of the best way to wear purple is to choose a plum eyeshadow. Plum is a deeper color of purple that won't seem so bright and overbearing. Instead, it adds a grownup touch to your makeup routine, but still looks super fashionable too. I like wearing plum eyeshadows in the crease of my eye and using a brown or black eyeliner and mascara.
---
5

Cranberry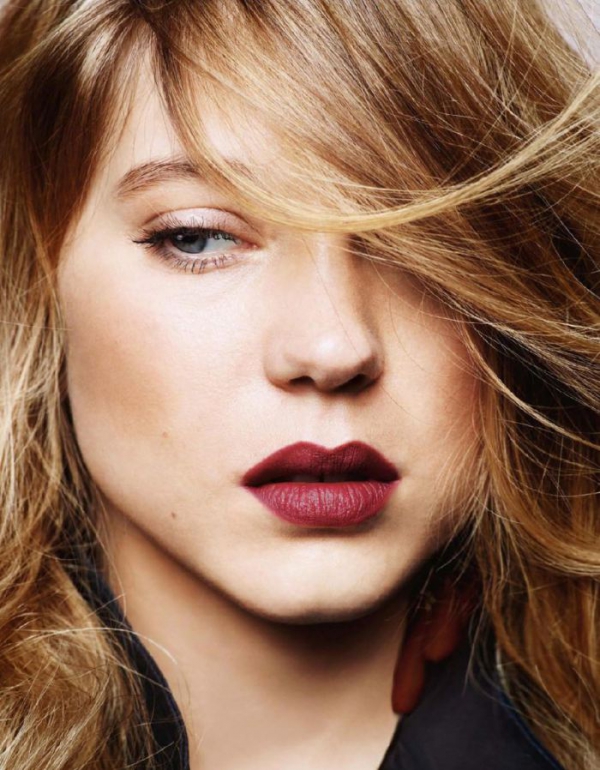 Cranberry shades of red just put me in the mood for fall, what about you? Cranberry makes a great color of lipstick to try and I especially love lip glosses in this shade over lipstick, which keep it youthful and fresh looking. Cranberry can be worn on almost any skin tone and with any hair color, even if you don't like red shades of lip color. I personally look terrible in red lipstick, but cranberry is another story. It works great with almost any outfit except pink, and gives your skin a sense of soft sophistication.
---
6

Gold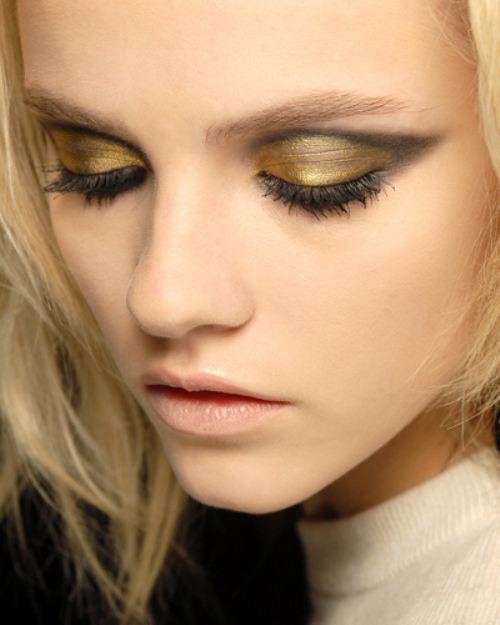 Gold is possibly my favorite fall color ever. It reminds me of the leaves that fall every year and it makes a perfect makeup shade to wear through the holidays too! Gold is my go-to eyeshadow color that I like to pair with chocolate brown. I use the brown in my crease and put a little gold accent just above it, followed by a softer beige at the top of my eyelid. Golden bronzers also makes a pretty colored bronzer to use in the fall instead of more orange-colored bronzers you might wear in the summer. Even gold shades with a little shimmer are fine if you don't go overboard with it.
---
7

Caramel Brown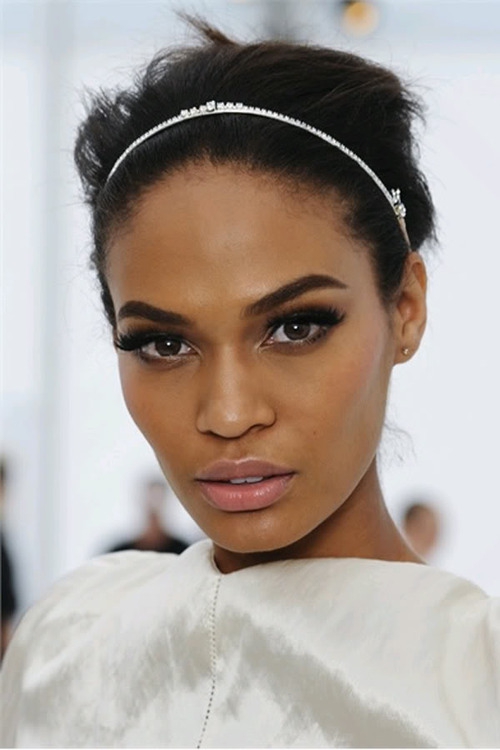 Another great shade of brown to embrace is caramel brown. I know, this one might make you hungry too, but try to keep up with me here! Caramel brown is a great shade of eyeliner to wear as well as eyeshadow. It has a soft golden hue that is a nice mix between brown and gold. You can even ask your hair stylist to give you caramel highlights too, which look great in the fall season.
Fall is so much fun when it comes to cosmetics and fashion! Okay, and fall is fun for baking too, but that's a story for another day! What's your favorite cosmetic shade to wear in the fall?
More
---
Comments
Popular
Recent