Red lipstick is always in, no matter the season. It's the perfect accessory and is very sexy. These are 7 beautiful red lipsticks to try. Some are new to the makeup world and others have stood the test of time. Most of these have a beautiful shine but if you want to punch it up a notch more, then add the slightest touch of clear gloss and you'll be set to go.
---
1

MAC Lipstick in Lady Danger

MAC definitely has a solid corner on the market for red lipstick. Lady Danger is a beautiful red lipstick that has an orange undertone. I first saw this lipstick on blogger Rachel Martino and was amazed by how fabulous it was on her. I've been lusting for a tube of my own ever since! This lipstick reminds me so much of the shade women wore in the 1940s.
---
2

Covergirl Lip Perfection Lipstick in Flame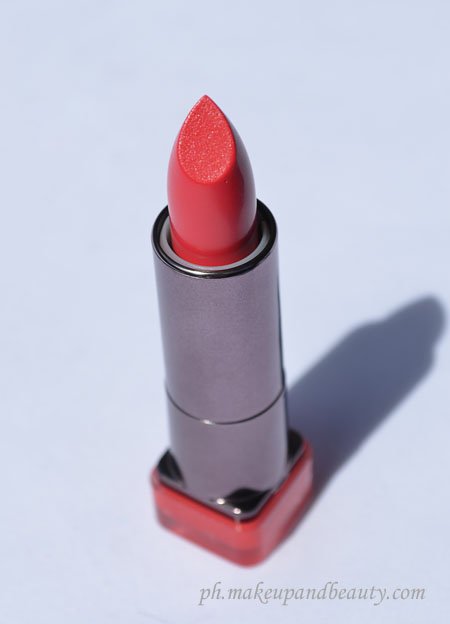 If you want a red lippie that won't cost you dearly then this is a great choice. It's bold, daring and loved by many. It has great reviews on many blogs and websites. Candace Cameron Bure even has it pinned on Pinterest on a board of her favorite things. It's a red, but it also falls slightly into the bright pink category.
---
3

Rimmel London Lasting Finish Lipstick by Kate Moss, 01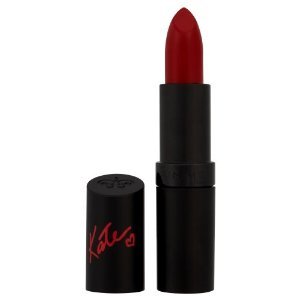 I'm a huge fan of Rimmel London lipstick. I've found they've got staying power, amazing pigment and are usually around $5, which is roughly a third of the price of a MAC lipstick. Do you know who else loves Rimmel London lipsticks, including this shade? UK beauty blogger Zoella, whose makeup is always on fleek! This true red is a must for your lipstick collection.
---
4

Revlon Super Lustrous Lipstick in Cherries in the Snow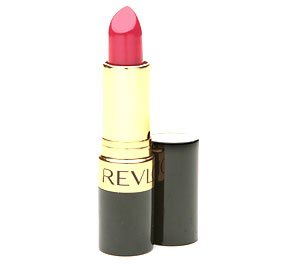 Cherries in the Snow is a lipstick that's stood the test of time. It's very likely that your mother, grandmother and possibly even your great-grandmother had a tube of this lovely lippy in their bag. This fuchsia red lipstick gives you the look of having just eaten a cherry Popsicle and has been doing that for women since 1953. Cherries in the Snow feels smooth and silky on your lips, which is something else to love about this lipstick. It's also a marvelous dupe for the much pricier Cherry Lush by Tom Ford.
---
5

MAC Lipstick in Ruby Woo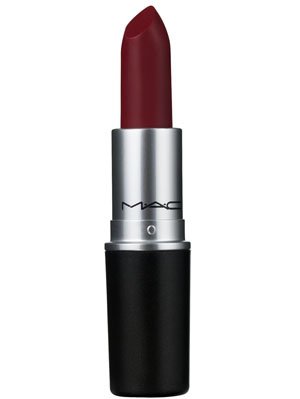 We can't lie to ourselves, girlies. Although we love when we can find a lipstick we love for a fiver, there's something very enticing about a lipstick from MAC, isn't there? Ruby Woo will certainly woo you with its brazen blue red color. It's perfect to wear with a dramatic cat eye and your favorite LBD. Of course, it wears just as lovely when you're sporting a white t and denim.
---
6

Tarte Glamazon Pure Performance Lipstick in Fierce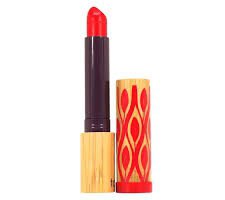 You'll feel fierce when you wear this red lipstick. Tarte has an amazing cosmetics line and that includes their lipsticks. This lipstick stands out and isn't for the faint at heart. You won't have to worry about it wearing off mid-day, either. The long wear formula promises you 12 hours and will deliver. It keeps your lips moist with a special formula that includes Shea butter as well as other magical ingredients.
7

Smashbox Be Legendary Lipstick in Bing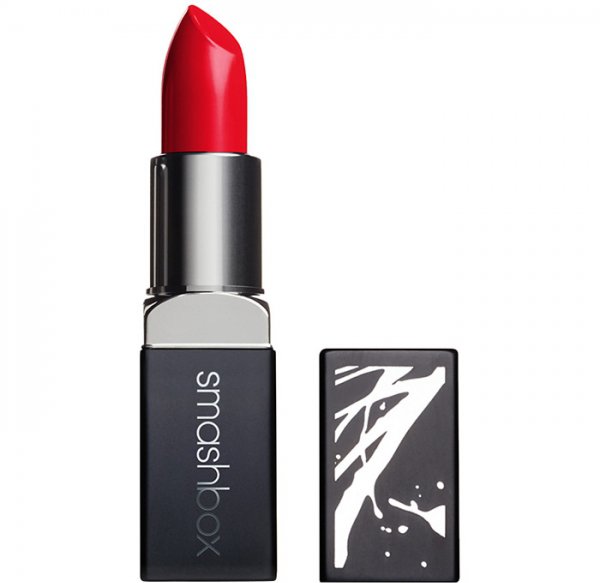 Doesn't Bing just sound like the name of a red lipstick? That was my first thought of this shade. It lives up to its promise of being a classic red and is the lipstick kisses are made of. It's the perfect choice for date night. But you need to grab this one fast because it's a limited edition and will soon be gone.
These are 7 red lipsticks that'll shine during summertime. And I have to ask! What's your favorite red lipstick?
---
Comments
Popular
Related
Recent