It's the new year and I bet your social calendar is packed! Since you'll be seeing your friends, meeting a new significant other, or even interviewing for a new job, you'll want to look your very best. We here at AWS know the importance of having just the right look and want to help you achieve your best with some helpful makeup infographics to get a sexy, classy look.
Table of contents:
1

10 Commandments of Lipstick

Source: Top 10 Lipstick Tips For
Whether you're a lipstick novice or expert, we can all use some new tips on application. Allow this chart to guide you.
2

Smokey Eye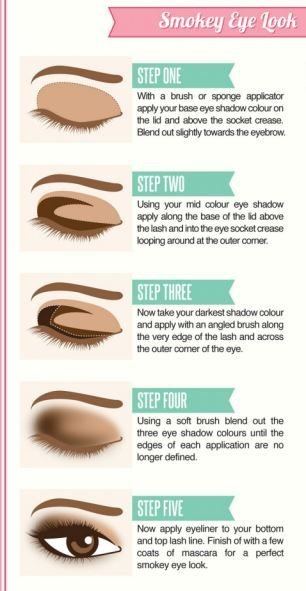 Source: Fabulous infographic shows you how
Holiday parties call for alluring looks like sexy, smokey eyes. If you have yet to master the tricky look, keep this guide handy while you do your makeup.
3

Concealer Tips & Tricks

Source: 13 Best Makeup Tutorials and
Concealer is an amazing beauty tool when used correctly. Check out this infographic that shows us all you can do with the magical product.
4

10 Commandments of Foundation

Source: How to Contour Your Eyes
Foundation is one of those products that seem easy enough to use, but can actually be quite difficult if not used correctly. Follow these steps for a flawless face.
5

How to Contour Your Eyes for Your Eye Shape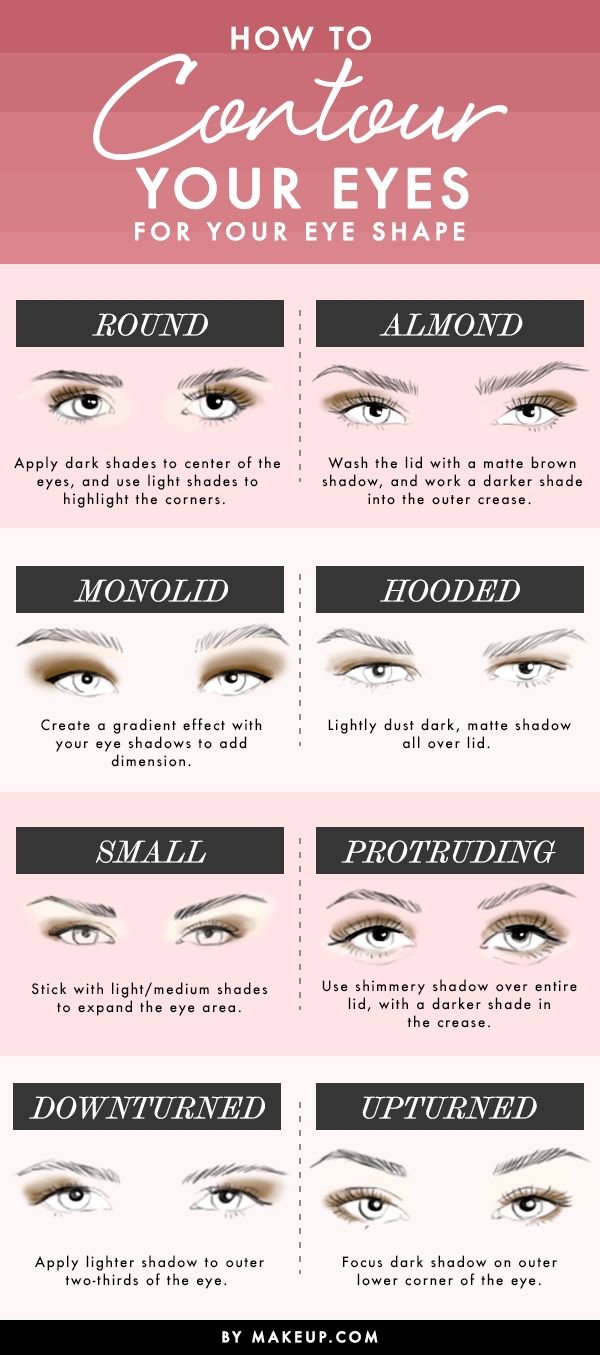 Source: How to Contour Your Eyes
It seems like we're always contouring something, this time it's the eyes!
6

The Right Way to Wash Your Face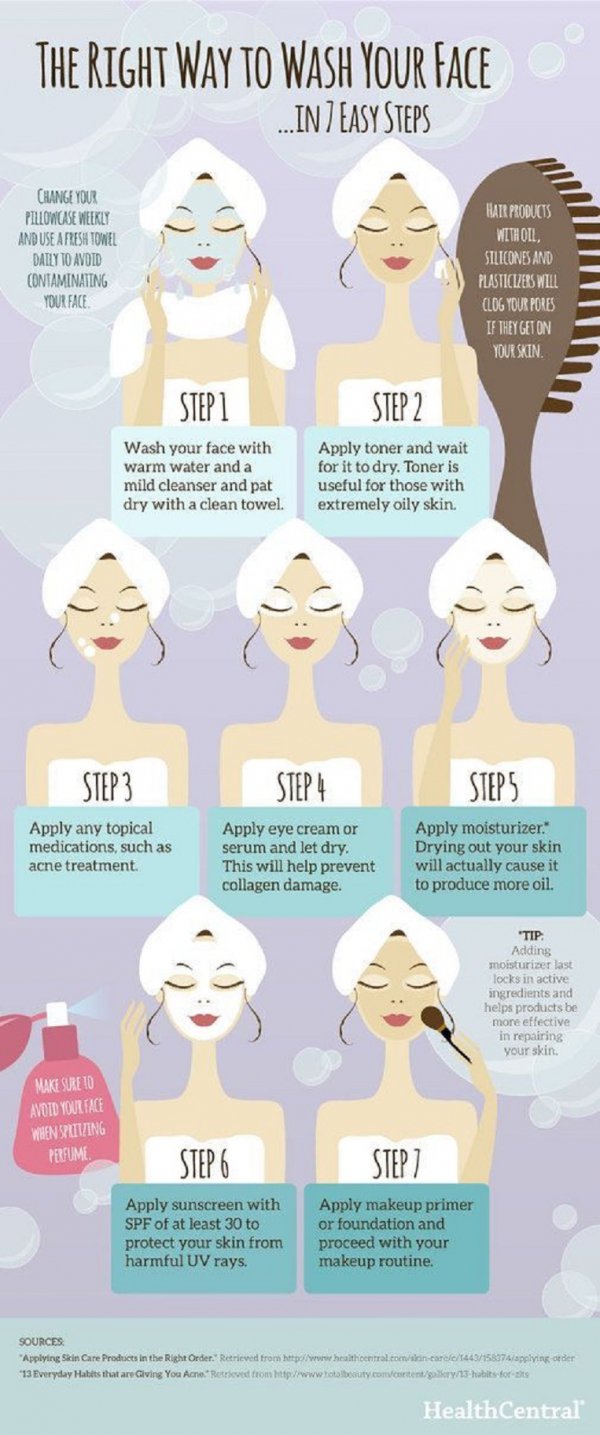 Source: 21 Datos gráficos que toda
I think we can all agree that the key to great-looking makeup starts with having beautiful skin. And since it's the holidays, you'll want your best skin ever. Check out this infographic for helpful info on cleansing correctly.
7

Order of Application of Facial Products

Source: 27 Charts That Will Help
If you're stumped on when to apply moisturizer, wonder no more. You've got all 10 easy steps on makeup application right here.
8

Become a Disney Princess with Your Makeup Kit

Source: Become A Disney Princess... With
If your holiday makeup look is Disney princess-inspired, allow this guide to help you achieve your desired princess-y look.
9

Find Your True Skin Tone

Source: 13 Best Makeup Tutorials and
Finding your correct skin tone is the key to finding your best makeup matches. Read up on how you can correctly identify your skin tone and how to rock it!
10

10 Commandments of Blush

Source: beauty
Blush is especially pretty during the colder months and holidays as it can really light up your face. Follow these 10 blush commandments for a healthy, rosy glow.
11

The Right Red Lipstick for Your Skin Tone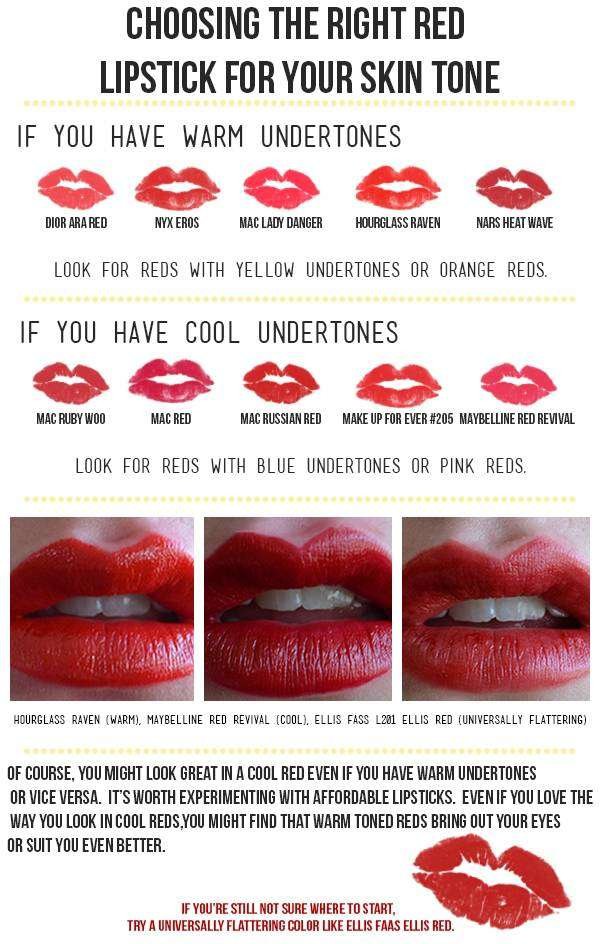 Source: Find the Perfect Red Lipstick
The holidays are the prime time to show off your pretty red pout. To ensure you wear the most flattering red lip, check this guide for your best red lipstick according to your skin tone.
12

Find the Right Blush for Your Skintone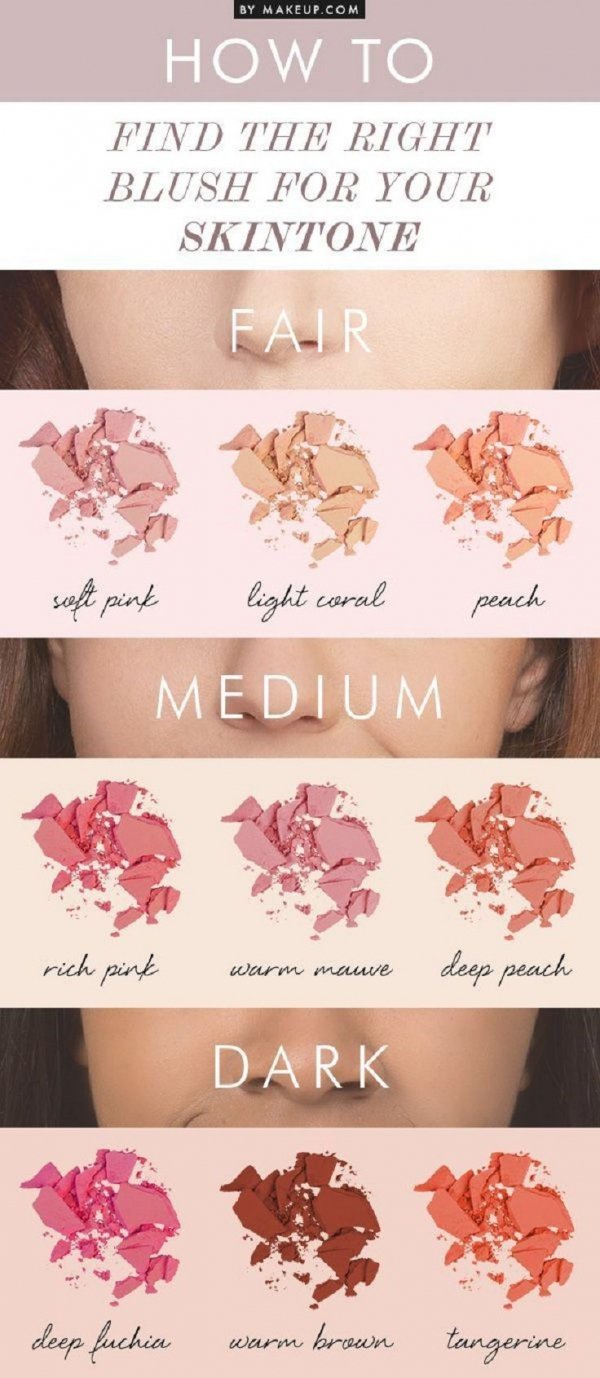 Source: 13 Best Makeup Tutorials and
There are so many different shades of blush, it's almost dizzying, amirite? Keep things simple this holiday, with this short guide to your best blush.
13

Common Makeup Mistakes to Avoid

Source: These Charts Will Help You
You're probably going to be taking tons of photos this holiday season so you'll want to avoid any blaring beauty blunders. Scan this guide to keep your look fresh and mistake-free.
14

9 Unbelievably Simple Steps to Perfect Makeup

Source: 9 Unbelievably Simple Steps to
Follow these 9 steps to achieve your ideal holiday makeup look!
15

Makeup Brushes Made Easy

Source: Makeup Brushes Made Easy [INFOGRAPHIC]
Makeup brushes can make a world of difference in how your makeup looks. Make sure you're using the best brush by consulting this handy guide.
16

How to Apply Fake Eyelashes
Source: 13 Best Makeup Tutorials and
Fake lashes are my downfall. If your desired holiday makeup includes lush lashes, make sure you check this how-to before you start your application!
17

Heavenly Makeup for the Holidays

Source: How You Can Look Better
Temptu offers their top tips on creating a memorable holiday look.
18

How to Find Your Undertone

Source: 32 Makeup Tips That Nobody
I always hated those articles that asked you to look at your veins and determine whether they were more blue or green- I could never make up my mind! Now it's much easier to figure out our true undertone so picking foundation, powder, and lip products will be so much easier.
19

Contouring and Highlighting Basics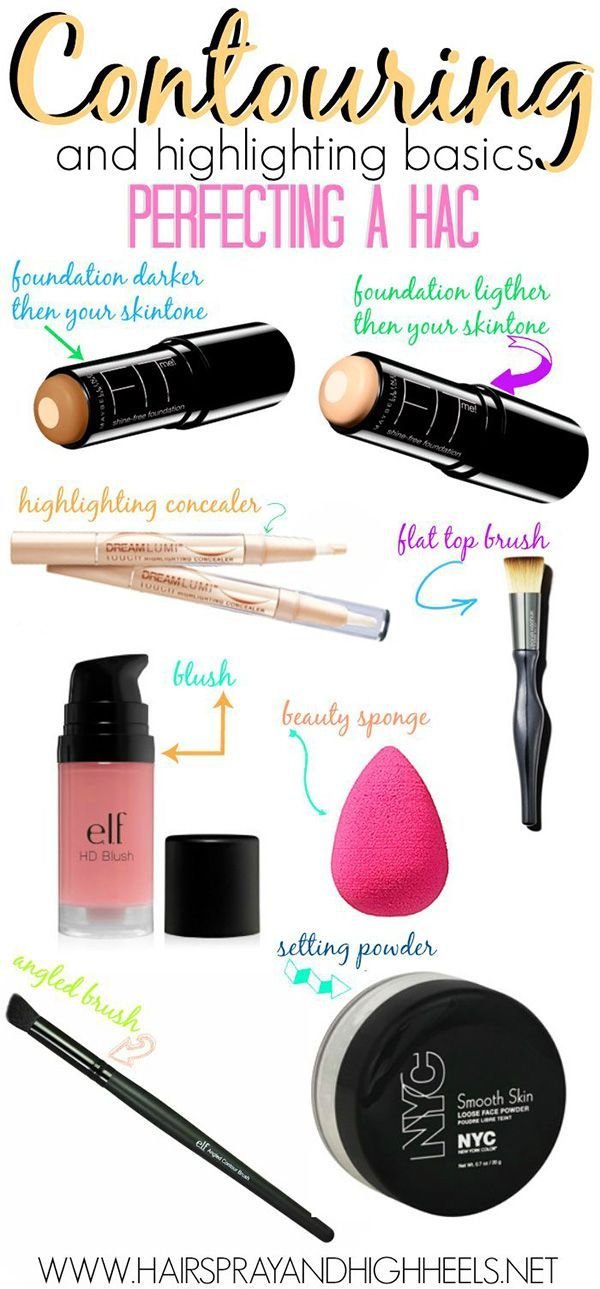 Source: 26 Mind-Blowing Hacks to Get
Get your highlight and contour perfect with these fab tricks!
20

How to Choose the Most Flattering Make-up Colors

Source: Security Check Required
It's the holidays, experiment with your makeup and be bold! Will you go for a Rihanna look or more of an Angelina?
21

How to Shape Your Eyebrows

Source: omgfacts.com
If your holiday wish is to have your brows on fleek, look no further. This convenient chart maps it all out for us.
I hope you have tons of fun at all of your holiday events! Even though it's fun to get all gussied up, remember that you're there to have fun and spend time with your loved ones. Try not to stress too much on your clothes or makeup, you'll look lovely regardless, trust us!
Please rate this article