I've fallen in love with eye shadow palettes and have a feeling I'm not alone. How can we not love them? All those gorgeous colors are grouped together in delightful little collections that're practically irresistible! These're some of the prettiest eyeshadow palettes for fall.
---
1

L'Oreal Color Riche La Palette Nude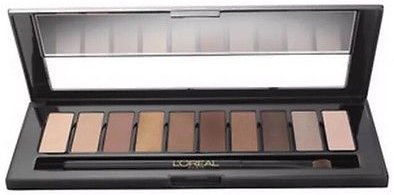 If you don't want to spring for one of the Naked Palettes by Urban Decay then reach for this one. It's a collection of 10 beautifully neutral shades that're universally flattering. They're a mixture of matte, shimmer and sheen so you're sure to get a few shades in your favorite finish. You can create so many looks from one palette. This palette allows all the colors to mix and match flawlessly.
2

E.L.F. Studio Baked Eyeshadow Palette in Seattle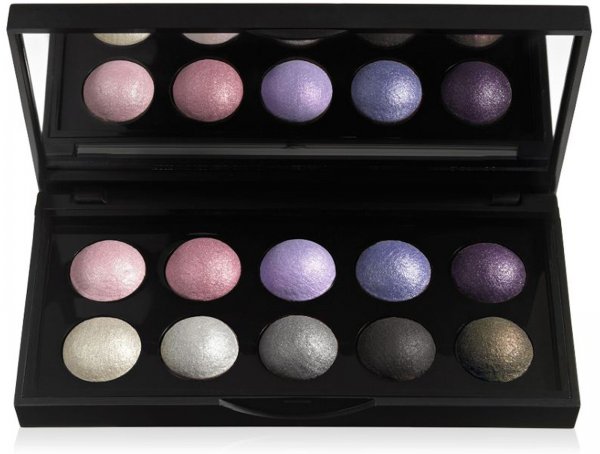 E.L.F. is a brand of makeup that often gets overlooked. They're bargain priced but still have some great items. For $10 you can get this baked eyeshadow palette which offers you endless possibilities of looks. It's a collection of cool blues, pinks, plums and just enough neutrals to have variety. If you're need a new palette and are curious about baked eyeshadow then this may be the one for you.
---
3

Urban Decay Naked Smoky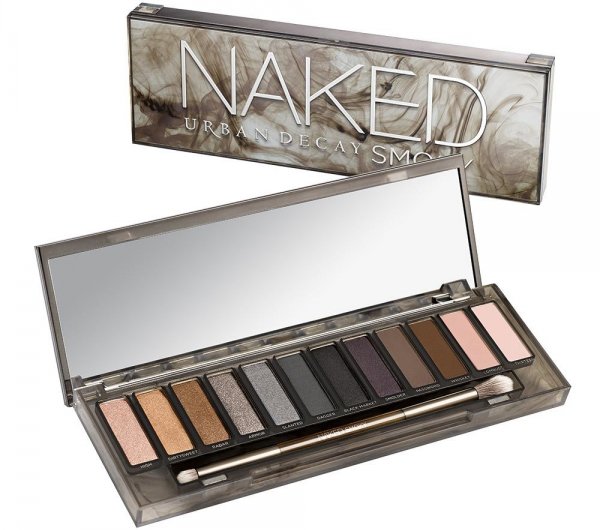 Urban Decay is legendary when it comes to amazing eyeshadow palettes. You can expect the same cult following for their latest eyeshadow palette, Naked Smoky. If you're a girl who loves a smoky eye or likes your makeup just a bit edgy then you need this palette! It's perfect for fall makeup which typically gets a little darker. 12 gorgeous shades in matte, satin and shimmer finishes are accompanied by a high quality double-sided eyeshadow brush in this palette.
---
4

MAC Eyeshadow X 9: Navy Times Nine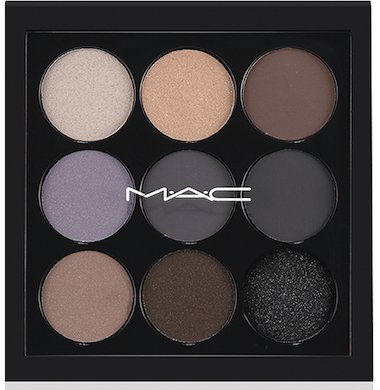 This eyeshadow palette is gorge and an absolute must have! It does contain three very wearable shades of blue, three light colors that're perfect for highlighting and three darker neutrals. There're many color combinations to create from this palette. This's a perfect way to sample MAC eyeshadow without buying a full palette. At $40 for nine shades, it's a steal. Another awesome benefit is that MAC always offers free shipping.
---
5

Hard Candy Look Pro - Sassy Eyes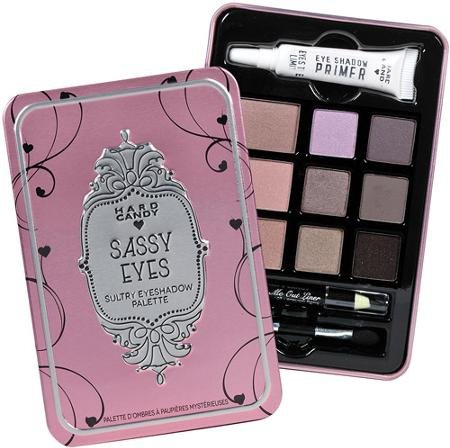 If you want a palette you can pick up on your next Walmart run then give this one a try. Hard Candy has some great eye products and this one's no exception. It's a collection of purple-y greige shades that's packaged in a cute tin with a small eyeliner and eye primer included. If you don't love the colors, there're two other palettes in this line with different shades. One is sure to be a fit for you.
---
6

Too Faced the Chocolate Bar Eye Palette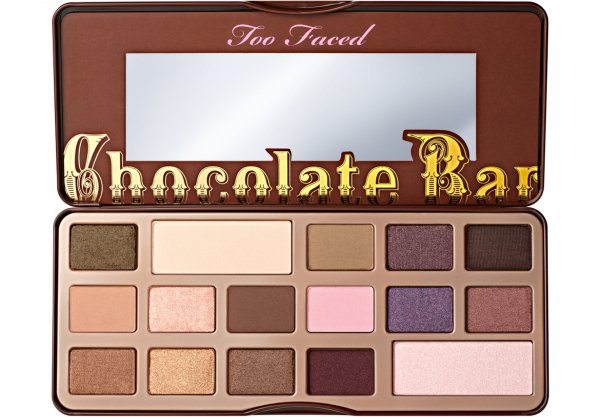 This eyeshadow palette is unique. It's formulated with cocoa powder, giving it a tantalizing fragrance. Cocoa is said to be healing which is why Too Faced chose this ingredient. It's a fun palette with all of eye shadow names being chocolate themed. The shades lean more toward warm tones but are still neutral enough that many could pull them off.
---
7

Smashbox Full Exposure Palette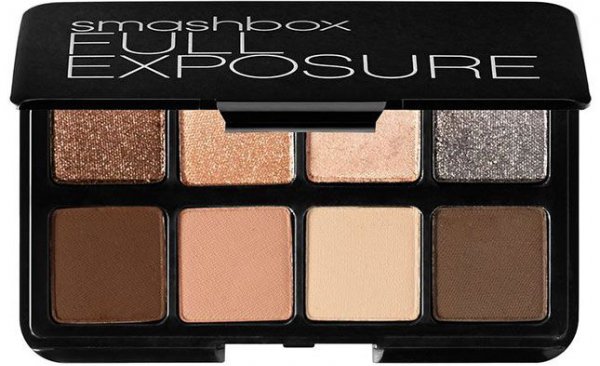 When I see this palette, I always think it's perfect for everyday wear. The shades are a mixture of matte and shimmer, as most palettes are. They're also very neutral which is what of us choose for everyday wear. One special feature of this palette is that it comes with a guide to help you do your makeup based upon your eye shape. You can get the most from your palette when you know how to wear it.
These're 7 palettes that're perfect for fall. What palette are you wearing this fall? What eyeshadow palettes are you dreaming of?
---
Comments
Popular
Related
Recent