Our lips do tend to be a bit neglected, and can end up dry and flaky. What can you do about it? Are you doomed to have lips that look far from kissable? Here is where balms and other treatments come in. There are so many ways to give yourself the most luscious lips – try some of these gorgeous products.
1

Hello Kitty Apple Balm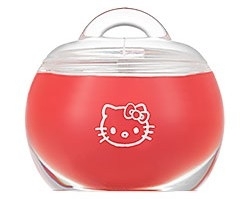 Price: $9 at sephora.com
You can rely on Hello Kitty to come up with the most adorable packaging for their products, and this balm comes in a sweet little apple-shaped pot. As well as moisturising the lips, the balm gives them some colour – perfect if you don't like to go bare.
2

Strawberry Lip Balm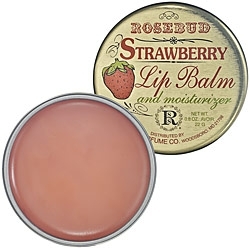 Price: $7 at sephora.com
Who doesn't love strawberry-scented products? If you're also a fan of vintage-style packaging, you'll love this little tin, which looks like something a Forties film star would have advertised. It's a good size as well, so will last for ages.
3

Benefit Benetint

Price: $20 at sephora.com
Not the cheapest product, but who doesn't love Benefit products? The advice is to use this sparingly for the best results, so at least it will last longer that way. The colour won't come out as strongly as it appears from the tin, so don't be afraid of the strong red.
4

Korres Lemon Lip Scrub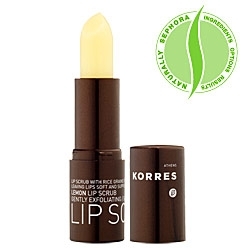 Price: $19 at sephora.com
If you like to get luscious lips by using only natural products, then this is the one for you. It's made from nothing but natural ingredients, with a lovely lemon scent. Use it to get your lips ready to look fabulous with lipstick.
5

Lavanila Lip Butter

Price: $16 at sephora.com
Another product made from natural ingredients, and the bonus with this one is that it has an SPF of 15. So if you don't want to wear lipstick, it's perfect to protect your lips from the sun. They are often left out when it comes to sun protection – don't forget them in the future!
6

Laura Mercier Flawless Skin Lip Silk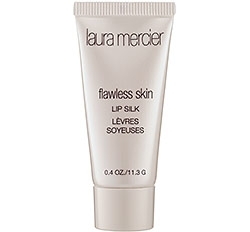 Price: $22 at sephora.com
If you find balms in pots a little fiddly and annoying, then a product in a tube would suit you. Laura Mercier's makeup is almost universally adored, so if you're a fan then treat yourself to this lip saver. It's also recommended for mature lips.
7

Two Faced Love Lisa Luxury Lip Balm

Price: $16 at sephora.com
Moisturising and protecting from the sun, this balm is not only practical but comes in the cutest packaging. It comes with a charm that would make a fabulous key fob. And the best thing about it? A portion of sales goes to melanoma research, so you can help out when you purchase the balm.
8

Tarte FRXtion

Price: $15 at sephora.com
How's this for smart design? Here you have a 2-in-1 product, with a lip exfoliator on one side, and a balm on the other.Plus it even comes with a practical mirror. So you can get luscious lips while out and about.

There are so many balms and lip products available that it's hard to choose from them. What products have you tried – have you come across the perfect cure for dry, flaky lips? If so, do share!