If you're looking for the best waterproof eyeliners around, you've come to the right place! We have so many great choices when it comes to eyeliner, but the waterproof variety is sometimes harder to find. Waterproof eyeliners are a must-have when you're attending a special event or you just need your eye makeup to keep up with your busy life. So, let's get into this list of the best waterproof eyeliners on makeup shelves today!
---
1

Make up for Ever Aqua Eyeliner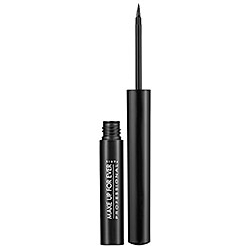 If you're a fan of liquid eyeliner, MUFE's Aqua Eyeliner has one of the best around. This formula holds up to water, tears and won't smudge. The design of the eyeliner is also genius with a foam-tip applicator that's made to resemble a makeup brush for precision lining. There are 15 colors to choose from so you can make your eyes as daring or demure as you like!
Price: $23.00 at sephora.com
---
2

Nars Larger than Life Long-Wear Eyeliner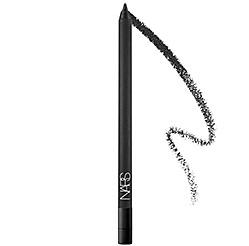 NARS might be most well known for their blushes, but their eyeliners are just as fab! This long-wearing pencil eyeliner can be worn for 12 hours without budging. If that's not impressive enough, it's also packaged with a built-in sharpener and retractable applicator so applying these rich, creamy liners is quick and easy yet bold.
Price: $24.00 at sephora.com
---
3

Bobbi Brown Long-Wear Gel Eyeliner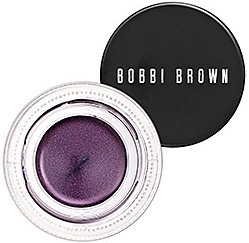 One of Bobbi Brown's most popular beauty products and winner of many beauty awards is the gel eyeliner. Coming in 11 intense colors, this gel-based eyeliner is perfect for creating bold, defined eyes or a subtler, softer look. This water-resistant formula makes lining and defining eyes quick and easy!
Price: $23.00 at sephora.com
---
4

Dior Crayon Eyeliner - Waterproof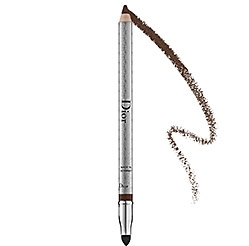 If you're more a traditional makeup lover, Dior created a waterproof crayon liner that is formulated with silicone to provide incredible color payoff that's also a long wearing formula so your eyes are glam all day long. Available in classic black or brown, this versatile pencil is sure to be a must-have in your makeup bag.
Price: $29.00 at sephora.com
---
5

Urban Decay 24/7 Glide-on Eye Pencil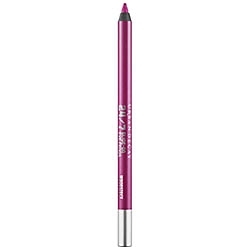 Urban Decay's 24/7 Glide-On Eye Pencil is cult-classic beauty favorite and for good reason. Not only does this pencil come in a rainbow of colors, 40 to be exact, it's super long-wearing. You get 30 seconds to blend and smudge until it sets to a long-lasting, waterproof finish. Use these pencils to create gorgeous pops of color or create dark, smoldering eyes!
Price: $19.00 at sephora.com
---
6

Chanel Stylo Yeux Waterproof Long-Lasting Eyeliner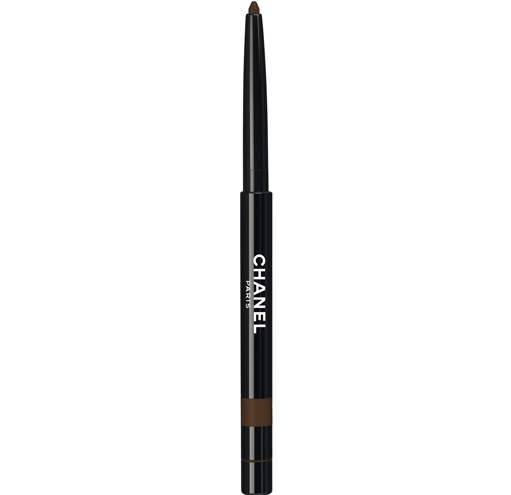 Another award-winning beauty product is Chanel's long-lasting eyeliner. Enriched with silicone for a long-wearing and smudge-proof look, this soft pencil liner will define your eyes without any dragging or tugging. This luxe liner comes in seventeen shades ranging from silver to deep red to create a memorable look any time you want.
Price: $30.00 at chanel.com
---
7

Lancôme Le Stylo Waterproof Long Lasting EyeLiner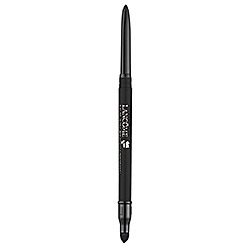 Whether you're crazy for intense, kohl-rimmed eyes or you prefer a soft, smudged look, you can get the best of both worlds with this long-wearing eyeliner. Lancôme's eyeliner distinguishes itself from other waterproof eyeliners with its unique twist tip that doesn't require any sharpening. Now you can instantly change up your eye makeup with the help of this chic eyeliner.
Price: $26.00 at sephora.com
---
8

Clinique Brush-on Cream Liner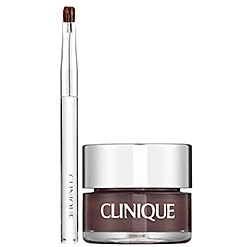 Clinique makes another fantastic option in eyeliners with their creamy, budge-proof eyeliner. While most of prefer to not use the brushes that come with the package, I think you'll find that the accompanying brush works great to create smoky eyes or to define the upper lash line. It comes in four complementary colors that work great for various skin tones.
Price: $16.00 at sephora.com
---
9

YSL Eyeliner Effet Faux Cils - Long-Wear Cream Eyeliner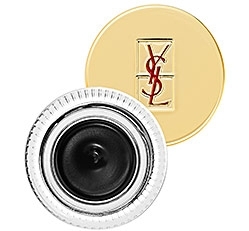 If you're a fan of the YSL Faux Cils mascara, the cream liner will not let you down either. This incredibly intense eyeliner lasts for up to 24 hours and draws on easily to line your eyes without any skipping or smudging. You'll fall in love with the super silky texture that goes on easy and won't dry out in the pot.
Price: $28.00 at sephora.com
---
10

Stila Stay All Day Waterproof Liquid Eye Liner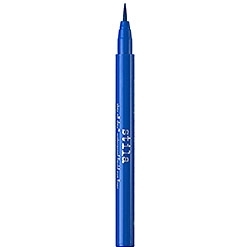 For the ladies who love a precise line, you've got to try Stila's marker-tip eyeliner. It's waterproof, glides on super smooth and makes lining eyes easy, even for the makeup newbie. Try your hand at classic black or brown or go for cobalt blue or silver if you're feeling frisky!
Price: $20.00 at sephora.com
---
11

Ardency Inn Modster Smooth Ride Supercharged Eyeliner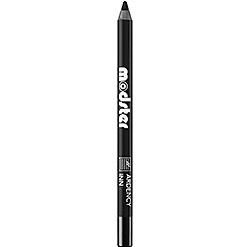 Although I'm new to this German brand, there are lots of rave reviews that make me super excited to try it out! This pencil eyeliner is designed similarly to Urban Decay's 24/7 liner, where you have some time to blend and it sets to a long-lasting finish. Made with a unique blend of oils and waxes, the creamy texture makes lining eyes a breeze. Choose from eight bright, highly pigmented colors.
Price: $19.00 at sephora.com
---
12

Kat Von D Waterproof Autograph Pencil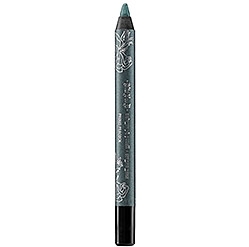 No matter what the day brings, your eyeliner should be able to keep up. Kat Von D's Waterproof Autograph pencil comes in a portable size, glides on silky smooth and sets to a vibrant finish that stays put all day. Choose one of the ten bold colors to instantly transform your eyes from bare to bold in seconds.
Price: $10.00 at sephora.com
---
13

Marc Jacobs Beauty Highliner Gel Crayon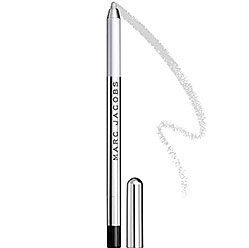 Marc Jacobs has done it again, but this time with his eponymous makeup line. Described as a gel pot encased in a crayon, this waterproof eyeliner is designed to withstand even the most extreme makeup emergencies while keeping your eyes looking fierce! Choose from six chic shades.
Price: $25.00 at sephora.com
Have you tried any of these top 13 waterproof eyeliners? I'm always on the lookout for long-lasting eyeliner for my waterline so I can't wait to get my hands on some of these superb eyeliners! What are some of the qualities you look for in an eyeliner?
More
---
Comments
Popular
Recent