If you're like me and wear eye makeup all of the time, eyeshadow primers are a complete and totally must! Have you ever heard of eyeshadow primers? If not, I've gotta tell you, they are a life-saver! They will keep your eye makeup in place and ensure that your eyeshadow doesn't rub off! So ladies, if you're in the market for eyeshadow primers, I've got my top 7 list right below!
1

Too Faced Shadow Insurance

Price: $13.25 at amazon.com
You might not hear a whole lot about Too Faced, but I gotta say, that their eyeshadow primer is one of the best! This primer is light, airy and it has all kinds of vitamins inside to keep your eyes looking beautiful. It also has unique binders inside of it to ensure that your eye makeup lasts all day … and all night!
2

Urban Decay Eyeshadow Primer Potion, Eyeshadow Base

Price: $19.95 at amazon.com
The next eyeshadow primer that we are going to talk about is actually Urban Decay. Now, I've heard that this brand works wonders in all of the makeup arenas, but their eyeshadow primer is by far one of the best! It's a universal cream, so it blends so easily and it makes sure that your eye makeup stays right in place!
3

Coastal Scents Shadow Worx Matte Eye Primer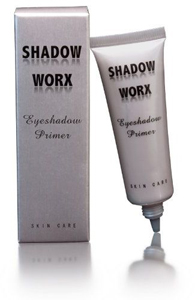 Price: $9.95 at amazon.com
If you are looking for a less expensive but still an incredible product, Coastal Scents has you covered! This eye primer is actually a matte primer, so there is no glossy shine. All you have to do is place a thin coat over your entire eyelid, let it dry and then apply all of your eye makeup! Just see the difference!
4

L'Oreal Paris Studio Secrets Professional Magic Perfecting Base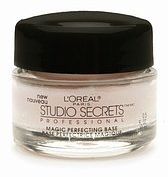 Price: $9.85 at amazon.com
Now, I am a huge fan of L'Oreal, so of course, I had to give a shout-out to L'Oreal for this product. This incredible, magic perfecting base is ideal to ensure that your eye makeup stays in place and that your makeup stays put all day and night! Try it ladies, you'll never go back!
5

Elizabeth Arden Advanced Eye Fix Primer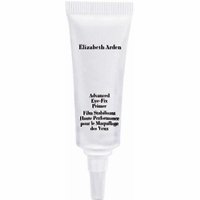 Price: $18.90 at amazon.com
Next up is Elizabeth Arden. Now, until I tried this eyeshadow primer, I actually wasn't a huge fan of Liz, but I gotta say, after using this eye primer, I've changed my mind! It goes on smooth, has a great texture and feels fantastic on!
6

Bare Escentuals Prime Time Eyelid Primer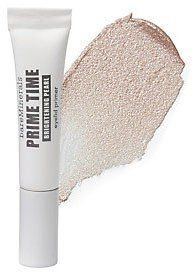 Price: $17.50 at amazon.com
You've probably used Bare Escentuals makeup a ton right? Well, if you are addicted to their foundation, you definitely want to try their eye primer! It brightens and has the power to keep your eye makeup in place without making anything greasy!
7

MAC Prime Eye Base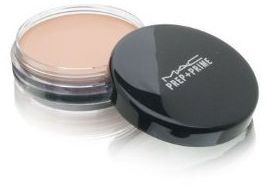 Price: $22.00 at amazon.com
Finally ladies, I couldn't get by without putting MAC on the list! MAC is one of the leading makeup brands in the world and their prime eye base is awesome! It feels fabulous on and really, really works!
So ladies, are you tired of your eye makeup running? Eyeshadow primers are the the glue that keeps your makeup together. If you've never tried an eyeshadow primer, do it and tell me what you think! If you have tried it, what's your fav?
Top Image Source: weheartit.com