Best liquid foundation needs to be long-wear, provide plenty of moisture, blend well and hopefully not burn a huge hole in wallet! Now, I don't know about you, but I actually have quite a bit of those great liquid foundations on my list today which is mostly due to the fact that I've been very keen on testing new liquid foundations as well as the ones I've missed out on somehow and, luckily, got to form a very good opinion on some of them. So read carefully and you just might find the perfect one for you.
---
1

Garnier BB Cream Skin Perfector

Price: $9.74 at amazon.com
A lightening, skin perfecting, moisturizing formula such as this one is absolutely worth giving a try – you can take my word on it! I've received a couple of samples of it recently and fell in love with it so I think it's only fair to mention it in my list of best liquid foundations. The solution itself is actually unbelievably moisturizing without even a hint of greasiness which makes it great for combination skin as well as dry skin. Oh, and let me just add that it also has a SPF 15 factor which makes it absolutely perfect for this weather.
2

Maybelline Superstay 24Hr Makeup

Price: $7.96 at amazon.com
If you prefer a bit heavier foundation and better coverage but still want something budget-friendly that you can just pick up in the supermarket while shopping for groceries, I can definitely suggest this new Maybelline miracle! It covers all imperfections, provides a dewy yet matte finish that doesn't look cakey and is one of the best liquid foundations for all of you who prefer their makeup looking perfect throughout the day, despite a very active lifestyle!
---
3

Diorskin Nude Natural Glow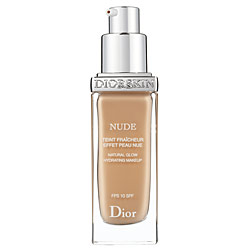 Price: $47.00 at sephora.com
This luxurious, absolutely great liquid foundation is a bit on a pricy side but if you prefer your foundations this way, you should absolutely check it out. I've tested a sample that was a bit rosier and didn't compliment my yellow undertones but it was a perfect match for my sister who really has a problem to find a foundation that's rosy and light enough for her fair skin.
---
4

Korres Pomegranate Mattifying Primer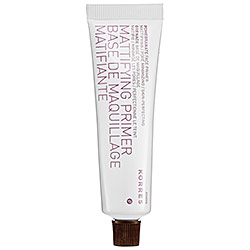 Price: $33.00 at sephora.com
Have you ever tried Korres foundations and primers? Well, you most definitely should! The whole pomegranate collection is too great to put in words! I've used this primer and a matching pomegranate foundation to get my spotty face to look flawless for my wedding day and I'm definitely one happy customer! One of my personal best liquid foundations and an even better primer!
---
5

Revlon ColorStay
Price: $10.49 at amazon.com
Speaking about the best liquid foundation – here's one super-durable, full coverage formula I've heard a lot of nice things about! Haven't tried it myself but know a lot of girls and even makeup artists who claim this foundation can cover absolutely anything! What do you think? Have you had a chance to try it?
---
6

Smashbox Camera Ready BB Cream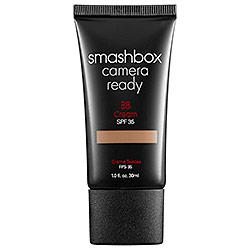 Price: 39.00 at sephora.com
If you love the whole BB cream idea and you're willing to pay more for a higher SPF and a slightly different color palette, you should definitely check this great liquid foundation by Smashbox! It SPF 35 makes Garnier's BB cream look very basic which, of course, makes the first one ideal for summer and all those occasions in which you want your skin to look perfect while being perfectly hydrated and protected as well!
---
7

Stila One Step Makeup Foundation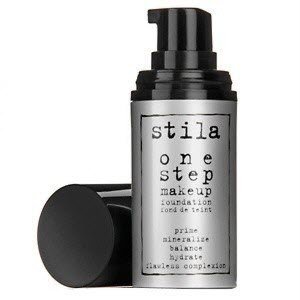 Price: $3.25 at amazon.com
Now, I'm not sure if this is one of those new liquid foundations as I've just discovered it in my Sephora but I must agree it's the best liquid foundation for times when you want your face to look absolutely perfect but don't want to bother with primers and stuff. It's not a light foundation and therefore not suitable for everyday wear (especially for me because I prefer light coverage) but I could totally use it as my «special occasion» trick. I'm definitely going to give it a go as soon as I'm done with my Korres stuff.
What's the best liquid foundation you've had a chance to try recently and are there any particular new liquid foundations you'd like to suggest?
Top Image Source: weheartit.com
---
Comments
Popular
Related
Recent