Face highlighters have become the newest makeup craze, and rightfully so. Highlighters help to give your face that Hollywood starlet glow that so many women seek. While some highlighters can look sparkly and dare I say cheap, others look much softer and natural. I've compiled a list of some of the best face highlighters on the market to help you get that star-studded look.
---
1

Too Faced Candlelight Glow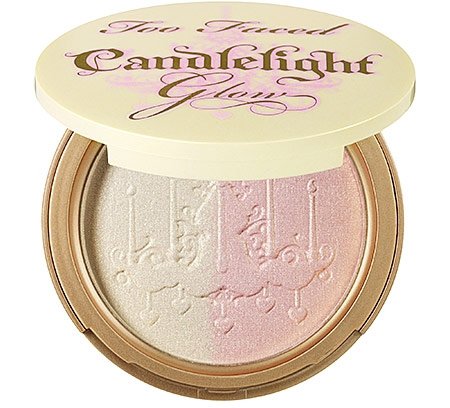 sephora.com
Topping off this list of face highlighters is Candlelight Glow by Too Faced. Not only is the packaging attractive, but the product itself delivers exactly what a highlighter should. The powder comes in two tones: sheer gold and gilded rose. The rose hue is perfect to place on top of blush, while the sheer gold looks perfect on the top of the forehead or even used right below the eyebrow. If you so choose, you can even blend the two together for a beautiful luminescent glow.
---
2

Becca Shimmering Skin Perfector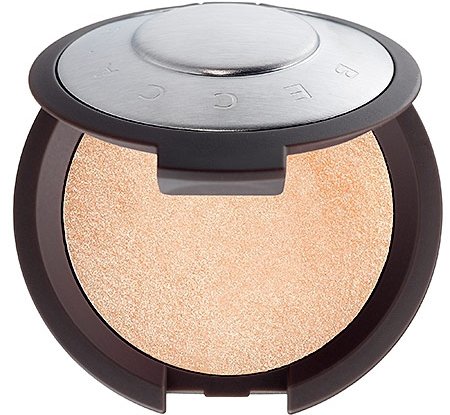 sephora.com
This creamy "crushed pearl" formula is so popular that it often sells out online and in store. Instead of delivering your average powder-like application, Becca has come up with a revolutionary formula that utilizes liquid binders for a smoother, blend-friendly application. This product also comes in a light, medium, and tan shade to fit just about every skin tone's needs.
3

Benefit Girl Meets Pearl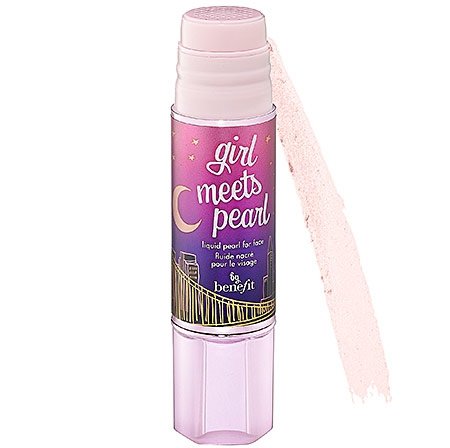 sephora.com
Girl, meet Pearl. Seriously though, try and become acquainted with this awesome little product, The tube that it comes in twists up, depositing little beads of creamy golden-pink luminizer. Lightly dab the formula on to your cheekbones and cupid's bow for a really gorgeous, lustrous sheen. What's more? This product smells like raspberry and is infused with sesame seed oil, sweet almond seed extract, chamomile, and of course, raspberry. Good enough to eat! (but please refrain!).
---
4

Dolce and Gabbana the Illuminating Glow Illuminating Powder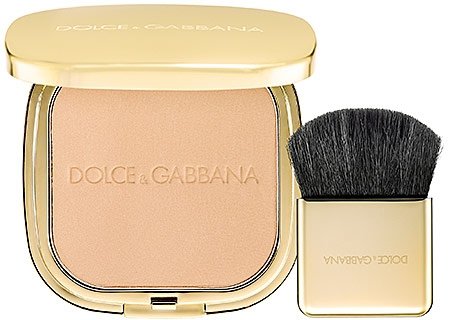 sephora.com
While this powder is a bit pricey, the sun-kissed glow you get from swiping it over your cheeks, temples, bridge of your nose, and décolleté is worth the money. D&G has created an incredible powder that makes it look like you just left the beach.
---
5

Urban Decay Naked Flushed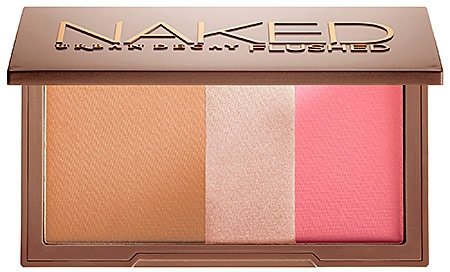 sephora.com
This trio of blush, bronzer, and highlighter is indeed a triple threat. The highlighter can surely be used on its own, but when combined with the bronzer and blush, you've got just about everything you'd need for a shimmery, back-from-the-beach glow.
---
6

Bobbi Brown Shimmer Brick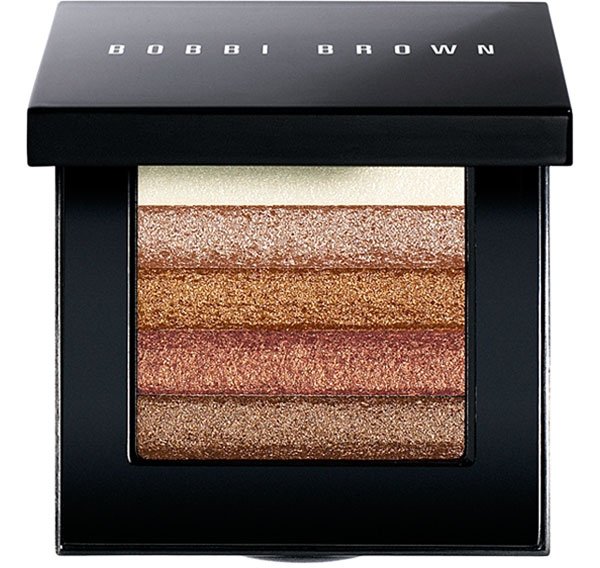 shop.nordstrom.com
Bobbi Brown knows makeup, and her infamous Shimmer Brick is a direct reflection of her extensive beauty expertise. Each Brick comes in different shades, and within each individual Brick are 5 strips of color. These can be used separately or blended together with a big, fluffy powder brush for natural, non-glittery shimmer.
---
7

MAC Mineralize Skinfinish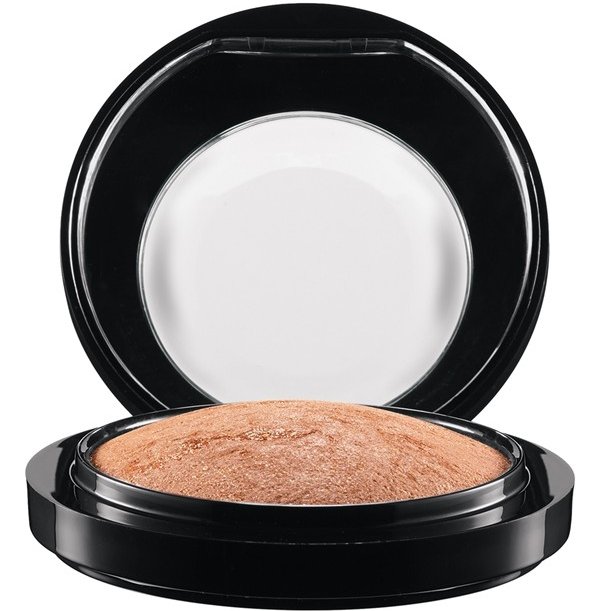 shop.nordstrom.com
Not only does this powder have a cool look to it, it also gives you a beautiful pearlized glow. MAC Mineralzie can either be worn in specific places around your face or all over as a radiant "polish".
Highlighters at first may seem a bit scary because you don't want to look too "fake" or too sparkly, like something out of the Twilight series. These hand-picked highlighters offer a natural finish so you can glow with confidence, and surely turn heads while you're at it (in a good way). Do you have a favorite highlighter that wasn't mentioned here? Please share!
---
Comments
Popular
Related
Recent