Do you hate wearing makeup? Or maybe you shudder at even the thought of wearing makeup? Believe me, as much as I love beauty products, I have those days where I don't even want to think about putting anything on my face so I can somewhat relate. Sometimes, my skin just feels suffocated or I just want to be able to go about my day without worrying about my eyeliner running. Welp, this article was written especially for those who hate makeup and how you might be able to tolerate it here and there. Keep on reading to get the details!
Table of contents:
1

Start with Good Skin Care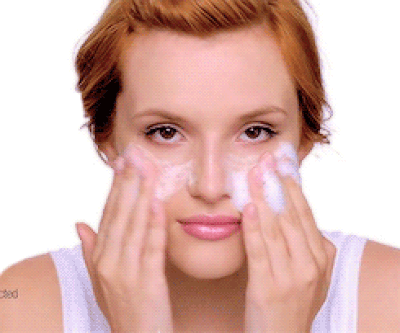 Practicing good skin care habits is crucial. You can buy the most expensive makeup in the world, but it's not going to look as good if you don't take proper care of your skin. Another benefit of having a good skin care regimen is that you can get away with wearing less makeup. You won't need to fuss with foundation, powder, or either one if you take care of your skin. So what do I mean by taking good care of your skin? Cleansing, moisturizing, and wearing sunscreen are the basics of good skin care.
2

Figure out Your Focus
So now that you've got skin care down, the next step is to figure out what features you want to emphasize. You don't have to wear eye makeup, lipstick, lip liner, foundation, powder, highlighter, and bronzer at once. You can wear clear lip balm, use some concealer for blemishes, and maybe define your eyebrows. Do you love your eyes and want to make them stand out even more? Maybe your lips are the feature you want to show off. Think about it so you can get the right products to emphasize those fabulous features of yours!
3

Get to Know Your Products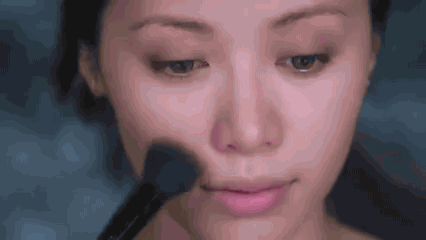 Do you have any beauty products that you hate? What about some that you're curious about and have thought about trying? There are SO many beauty products out there and new ones coming out all the time so if you're not fond of a certain formula, a similar product with a different texture or feel is likely on its way soon. Think about what you like and don't like about makeup staples like foundation, lipstick, eye liner, etc. Then, browse your local beauty store to seek alternatives. It might seem like a daunting task, but sales associates are usually super nice and happy to help Or, you can always do some research here on AWS and then head to the store with a friend!
4

Test out Beauty Products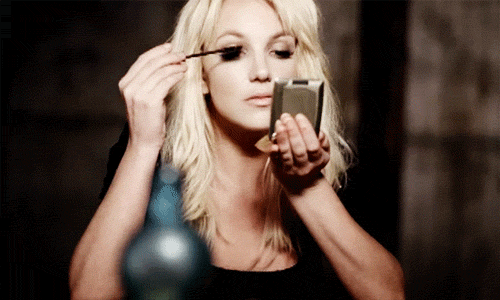 Another good reason to get help with beauty products at the department or beauty store is to try out new products that you're not familiar with and to get some color matching advice. The first time I saw all the different shades of foundation, it made my head spin! I couldn't imagine picking out the right color on my own. Getting help from a pro can make the task so much less overwhelming and they can help you pick a formula that's right for your skin type.
5

Pick out Your Favorites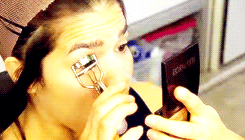 Hopefully you've picked out some makeup that you want to try out by now. If not, keep looking around by looking at makeup tutorials on YouTube, look at different looks in magazines and blogs, and keep browsing the beauty aisle to see what catches your eye. Blogs and YouTube are great for those trying makeup for the first time. You can find how out to do so many different looks, get reviews on beauty products, and so much more. Then, start experimenting! Remember, you don't have it to get it perfect and the goal is to enhance your features, not cover them up.
6

Experiment Some More!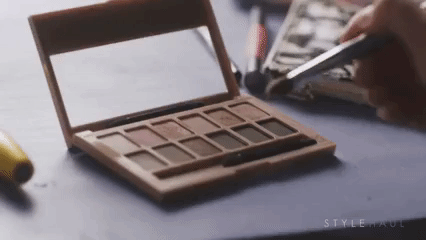 Finding the beauty products you truly like or the ones that you feel really work for you can take some time. Don't get discouraged if the products you picked out aren't what you were expecting. There's no rush to get it perfect and experimenting is all part of the fun. Get some friends together and try giving one another makeovers or just trade beauty tips and tricks.
7

Reevaluate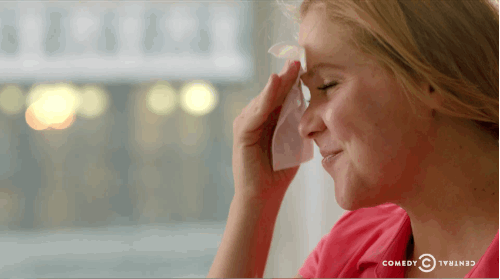 Now that you got try to out some products and try them on, what do you think? Do you see yourself wearing makeup every now and then or are you even more passionate about being on Team No Makeup? Either way, it's up to you. Don't feel like you have to wear makeup for any reason. It's your face and you decide what you wear. TV, magazines, and social media make it seem like we all have to wear a full face of makeup to look good, but that's not the case. Just have fun and see what happens. No pressure!
What do you think, will you be trying out some makeup in the near future? If you have any makeup tips for makeup newbies or those who hate makeup, please share below!
Please rate this article