Smokey eyes are so sexy, alluring and there are so many ways to do it. Smokey eyes used to be all about dark eye shadow, but there are lots of different ways to go about it. It can be done with blues, pinks, purples, browns and so many other stunning colors that you've just got to see for yourself. Of course, classic blacks and browns are always so gorgeous and I don't think they'll ever go out of style. Check out the many different ways to create gorgeous smokey eyes below!
Table of contents:
1

Brown Smokey Eye
Via face it
This is one of the most gorgeous ways to do smokey eyes! I love the browns and it looks so amazing with the models hazel eyes.
2

Angelic Look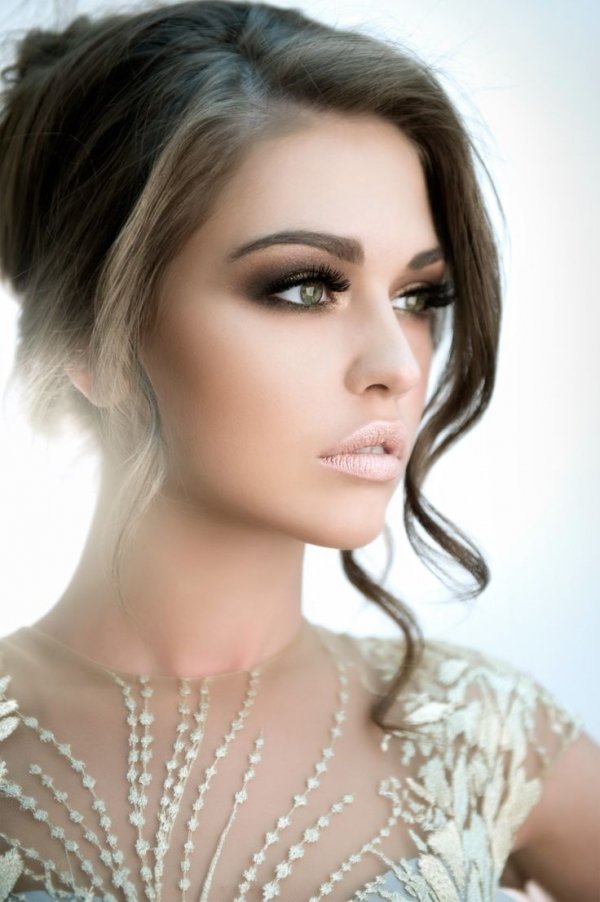 Via FADY KATAYA - BRIDAL PHOTOSHOOT
Don't you love this makeup look? The smokey eyes with the nude lips is perfection, I also love the model's updo, too.
3

Black & Brown Smokey Eye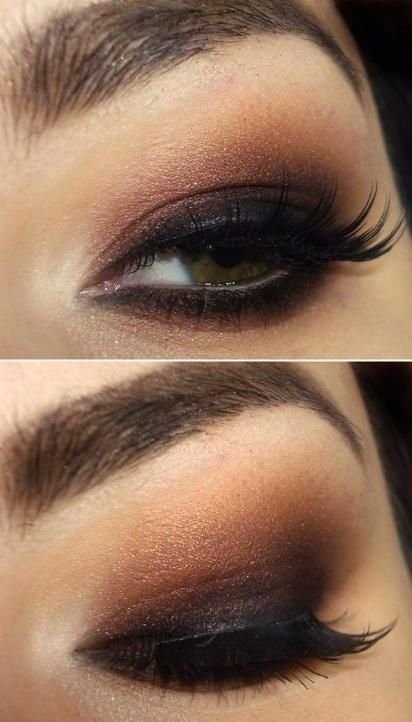 Via Black & Brown Smokey Eye ...
A little bit bolder than the brown smokey eye above.
4

Hint of Bronze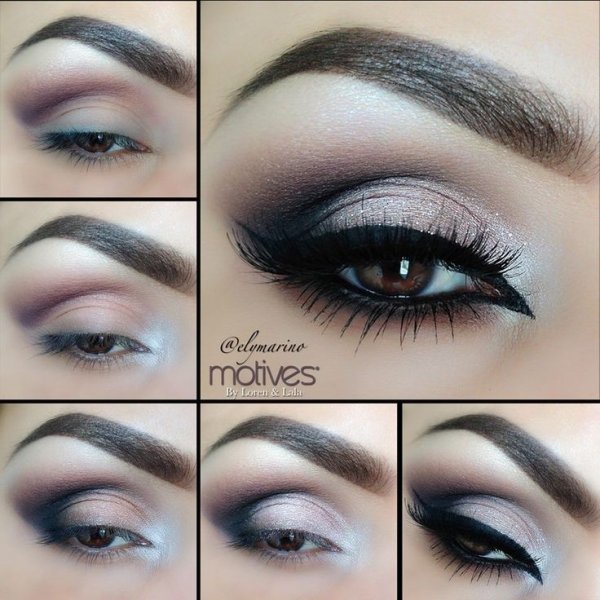 Via * Kiss & Make Up ...
This smokey eye utilizes some brown, black and a hint of bronze for a more natural look.
5

Blue Smokey Eye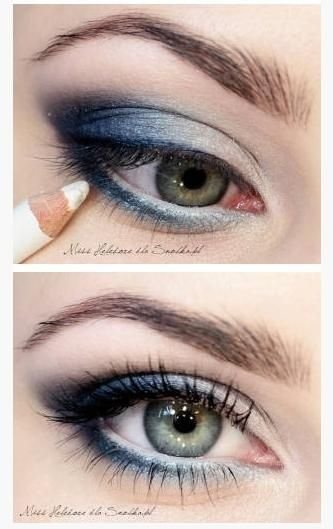 Via Smokey Eye Blue - Trends ...
A dark blue smokey eye can be just as daring.
6

Glittery Smokey Eye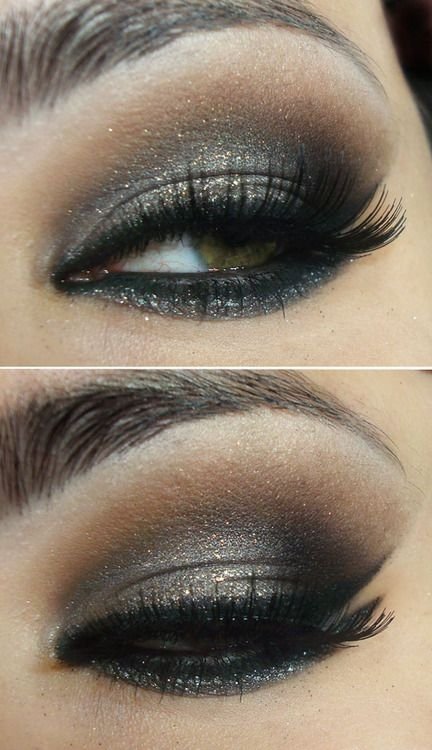 Via escapedgoat.tumblr.com
Very dark and seductive. A great choice for a date or night out with the girls.
7

Gold Smokey Eye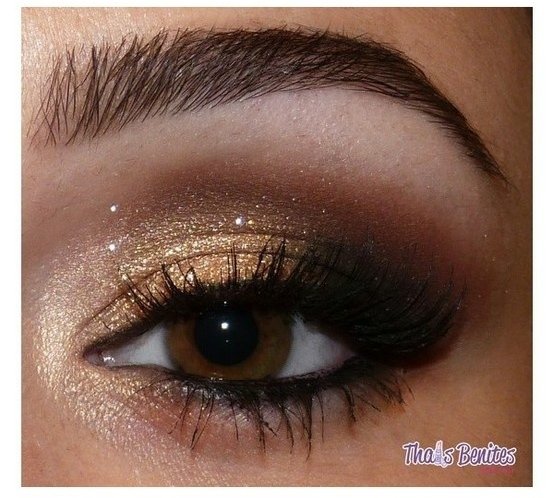 Via Golden smokey eyes
Gold and brown makes a mighty fine duo.
8

Sparkly Smokey Eye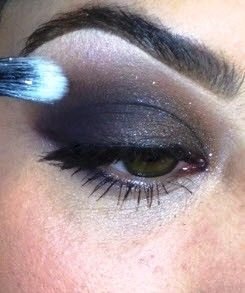 Via Holiday Makeup 101 with M·A·C ...
We can all use a little sparkle with our eye makeup!
9

Purple Smokey Eye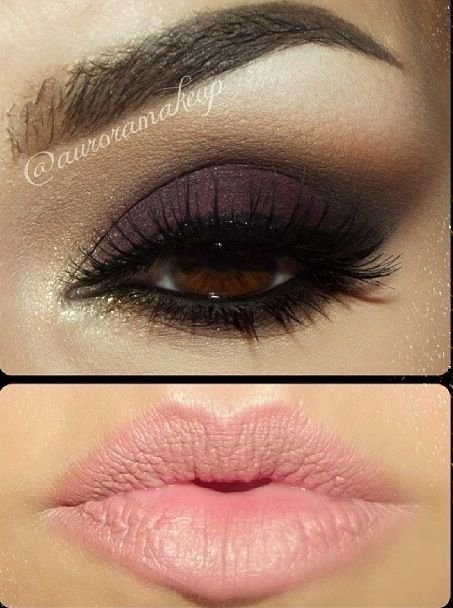 Via media-cache-ec0.pinimg.com
This deep purple color looks so elegant and it would look so pretty in the fall.
10

Smokey Eye with a Pop of White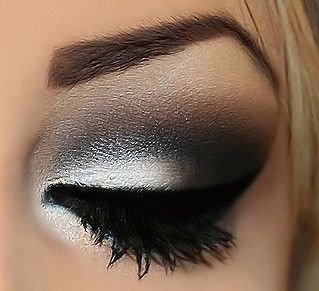 Via Google
The pop of white in the inner corner is so striking!
11

Bronze Smokey Eye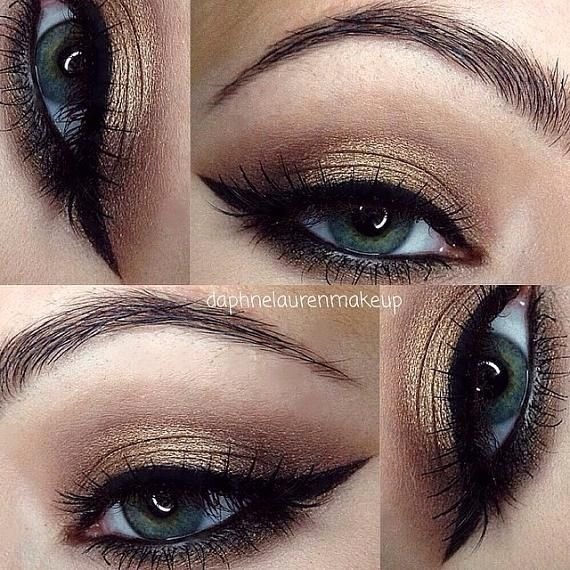 Via Bronze Smokey Eye - Trends ...
Another smokey eye with a beautiful bronze that's very wearable for school or work.
12

Natural Smokey Metallic Sheen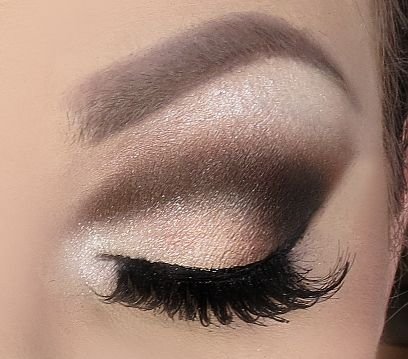 Via preen.me
Metallic brown eye shadows really stand out.
13

Dark Brown Smokey Eye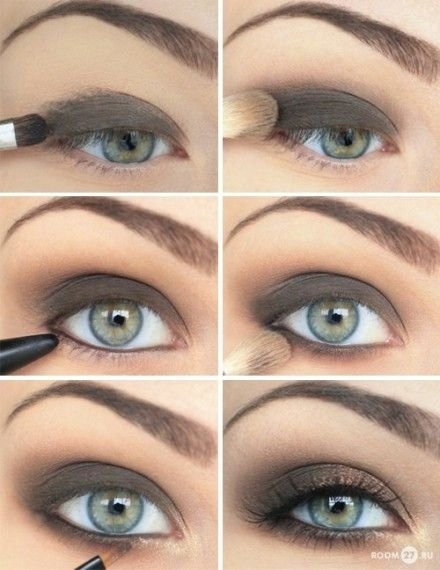 Via Nordstrom - Yves Saint Laurent ...
I'm horrible at doing smokey eyes but this tutorial using dark brown eye shadows actually looks doable, even for someone like me!
14

Gray Smokey Eye

Via The Best Eye Makeup Tutorials
I love this gray smokey eye. The shimmery white shadow reminds me of winter.
15

Green Smokey Eye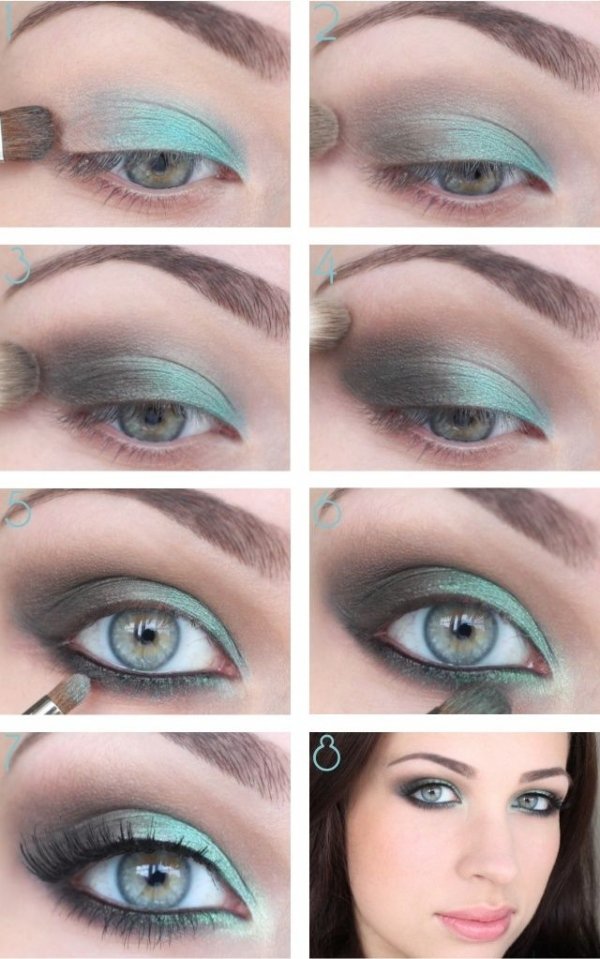 Via 20 TUTORIALS FOR SMOKEY EYES
Another breathtaking take on the smokey eye using green.
16

Pink and Purple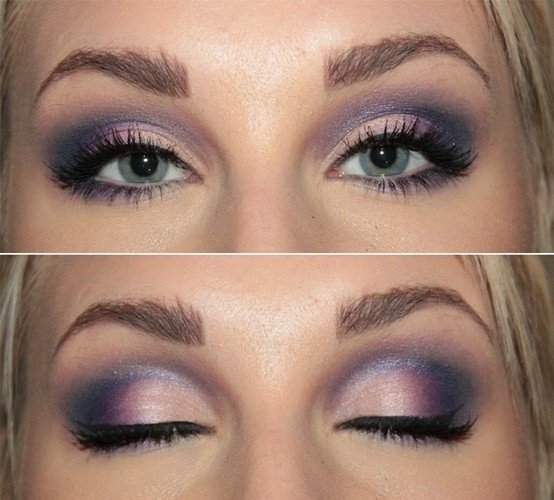 Via Tutorial SEO Untuk Pemula
I don't think I could ever pull pink and purple smokey eyes off, but this girl looks fab!
17

Classic Black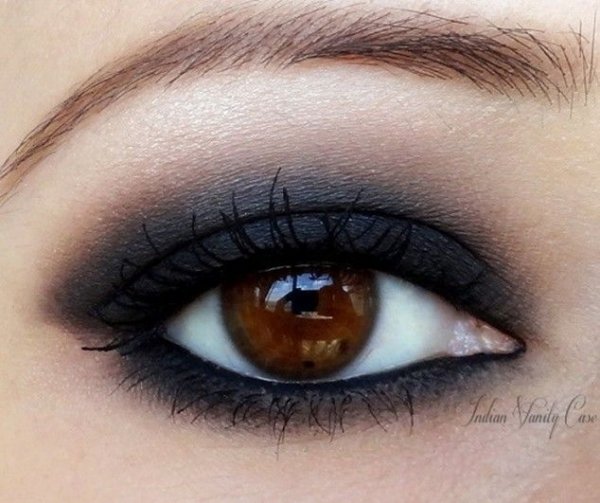 Via 10 Irresistible Smokey Eyes Tutorials ...
When I think of a smokey eye, this is the look I think of. It's super dark with loads of lush lashes.
18

Holiday Eyes
Via hair and makeup
Very pretty glittery smokey eye with silver and gold.
19

Cut Crease Smokey Eye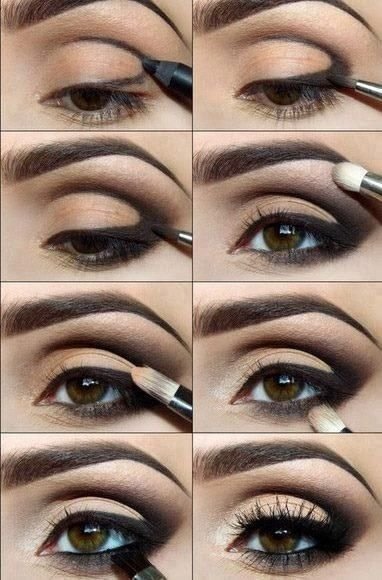 Via Make-up
This is a really dramatic look that would look great all eye colors.
20

Blue Green Smokey Eyes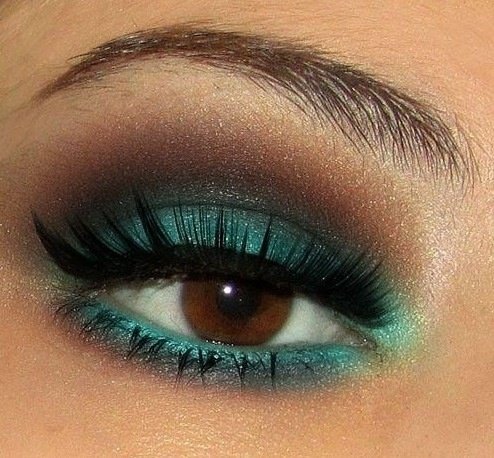 Via Make. Up.
What a fantastic way to bring out brown eyes! This is a really eye-catching look.
21

Teal and Purple Smokey Eyes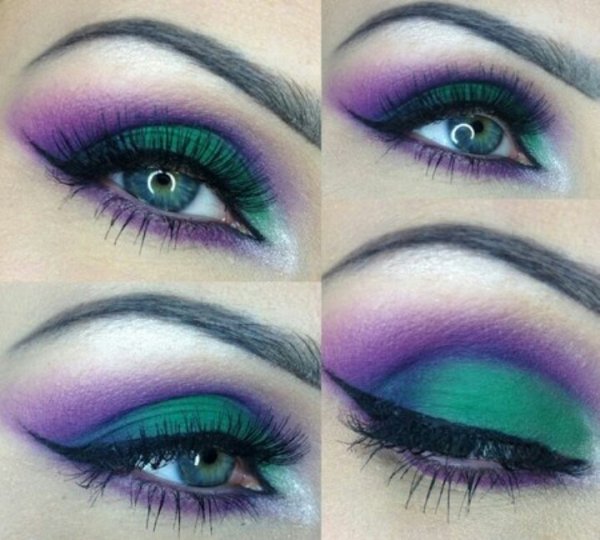 Via Eye make-up
Super bold colors! Would you ever wear teal and purple smokey eyes?
22

Pink Smokey Eyes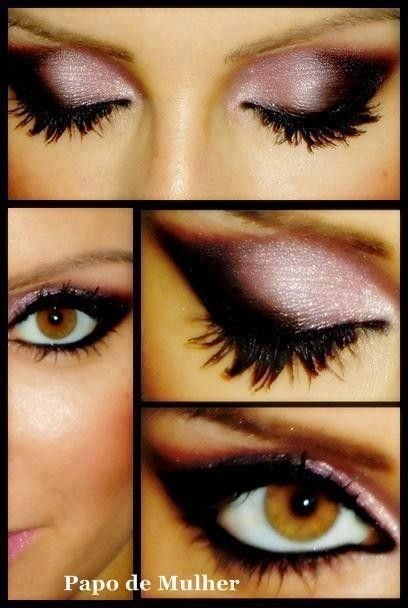 Via Google
Shimmery pink and black smokey eyes work surprisingly well. I love how the cat eye effect with the black eye shadow.
23

Purple Smokey Eye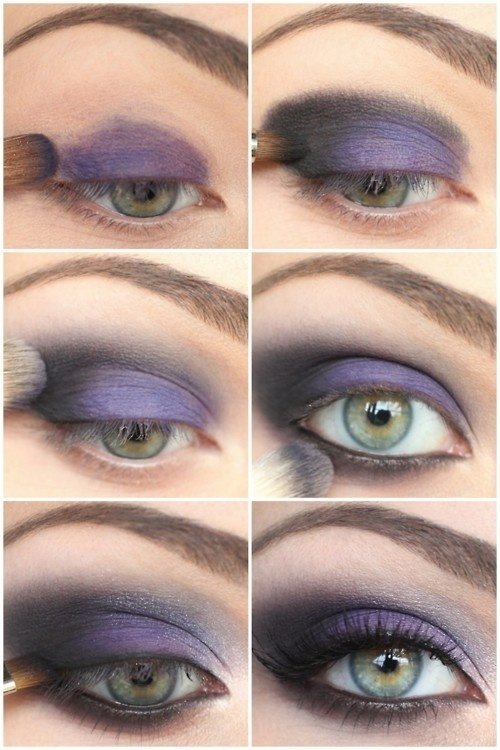 Via *Šialená móda*: Očné tutoriály #3
If you're looking to be more adventurous with your eye makeup, try this incredible purple smokey eye.
24

Purple and Gold Dusty Smokey Eye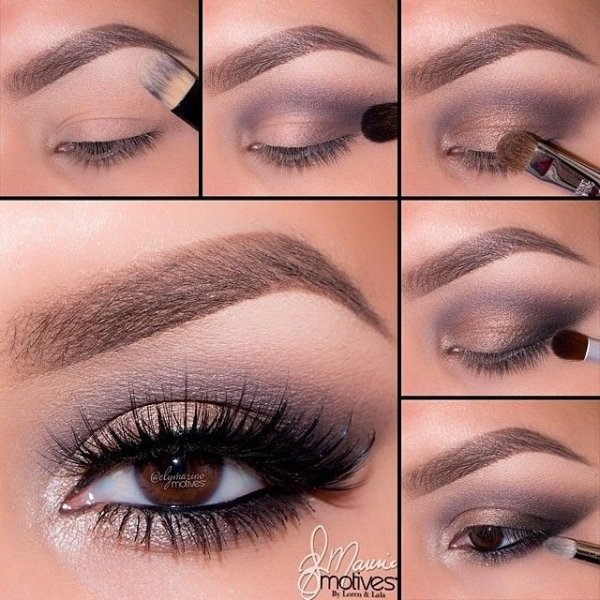 Via Step by step eye makeup ...
This is a magnificent look using gold and purple. I would never think to use these colors together and they look so good!
25

Blue and White Cut Crease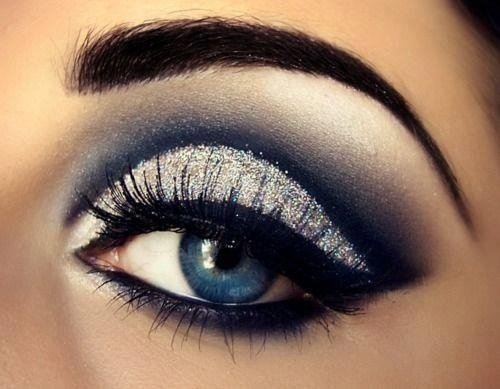 Via Makeup <3
Here's another cut crease smokey eye featuring white, blue and some sparkly glitter,
26

Nude Smokey Eyes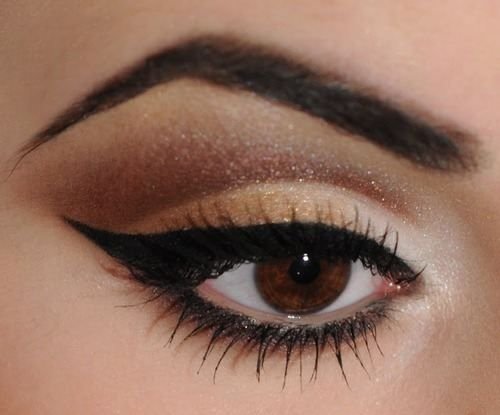 Via Best South Asian bridal makeup ...
This is called nude smokey eyes, but it looks more brown to me. This is a way to wear smokey eyes without looking too done up.
I hope these photos of smokey eyes inspired you to try something new with your own version of smokey eyes. Which one was your favorite?
Please rate this article