I am not the best person to consult when it comes to cosmetics but my 15-year-old cousin asked me if I know of eye makeup products for beginners because her Mom told her that I buy a lot of them. Uhm, I don't really buy a lot but I have some of the basics that I have been using since college days - that's seven years ago - that have proven to be my best allies in several occasions. So Tricia, my dear cousin and lovely reader, here are seven awesome eye makeup products for beginners:
---
1

Pencil Eyeliner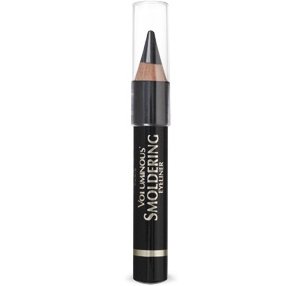 I have been told that my eyes are my best asset so when I started doing makeup for myself, I made sure I emphasized them. A pencil eyeliner did the job. This Voluminous Smoldering Eyeliner from L'Oreal has the intensity you need to look exotic everyday! It gives out that intense and dramatic look that makes you feel effortlessly beautiful. This should be on top of the list of eye makeup products for beginners.
---
2

Liquid Eyeliner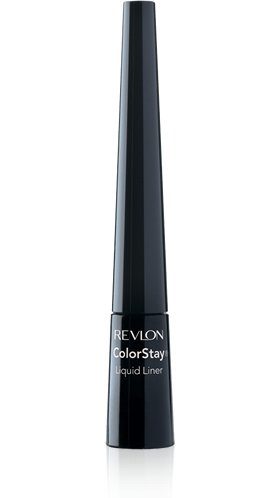 Revlon Colorstay Liquid Liner's is another answer for beginners. Revlon describes this liquid eyeliner as "elegant, sexy, and sophisticated" and by the looks that it produce, it surely lives up to these adjectives. The key to using liquid eyeliner is to draw smaller lines and NOT one long line. It dries quickly so...no need to worry!
3

Eyeshadow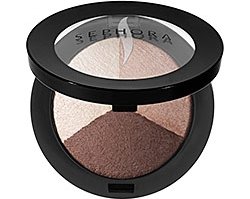 Guess who bought me this one? My husband! I actually asked him to buy me a brown pencil eyeliner but he came home with this. Not complaining though. Sephora's MicroSmooth Baked Eyeshadow Trio is what every beginner needs. You can use it any time of the day. The colors are coordinated so you don't have to scream for help if you are not gifted with the ability to mix and match colors. It's a wonderful product that blends into your skin and stays there longer. One trick I recommend? Apply them wet. You'll see what I mean.
---
4

Mascara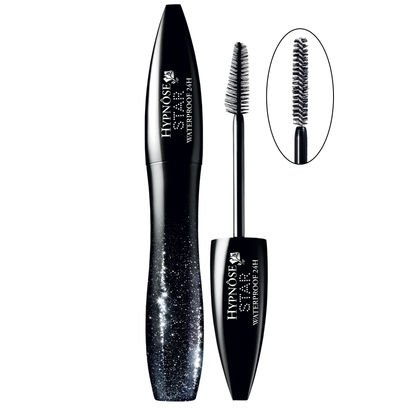 I prefer waterproof mascaras because I cry a lot. No kidding! This Hypnôse Star Waterproof 24 Hour Mascara -Show-Stopping Volume Mascara from Lancome is exactly what the name suggests. It provides your dear lashes with a lengthened, defined, and voluminous look for 24 hours. And ask me about the brush... It's pretty isn't it? And it's dual-sided giving your lashes the perfect coating that they need.
---
5

Concealer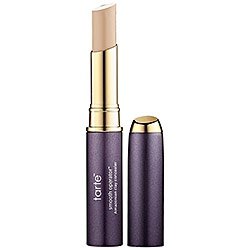 Why do I use concealer? Because who doesn't?! I usually got to bed at 2:00 in the morning so you can imagine how much of an effort it is to wake up at 8:00 a.m. for a 9:00 a.m. appointment. I manage with a cup of hot chocolate and this: Smooth Operator Amazonian Clay Waterproof Concealer. It's a skin balancer that hides my dark circles as well as other imperfections on my face. I don't like foundation or too much makeup, that's why I use them sparingly. That is why this concealer is my best friend.
---
6

Eyebrow Manicure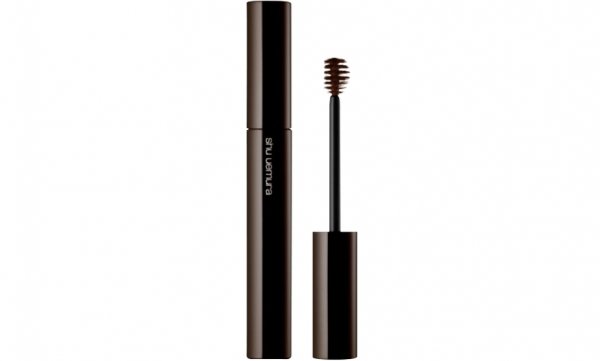 Shu Uemura's eyebrow manicure saved me a number of times already. You see, I am not good in shaping my brows. I am totally incompetent in that department. I usually go to salons for them to do it for me. But the thing is...I am usually too lazy to go. So I turn to this tiny bottle of magic. It does everything! it conditions, tames, and catches even the tiniest hair!
---
7

Eye Brushes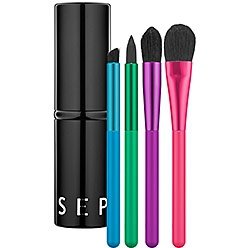 What is eye makeup without trusty brushes? I recently bought this set because the four brushes - petit yet functional - are so sleek and compact, and I can carry them just about anywhere I go. Sephora's mini-eye brush capsule is the perfect for people who are always on-the-go. The pointed brush, shadow brush, angled smudge brush, and crease brush have different colors making each one distinguishable from the other.
The thing with makeup is that you can never say you have learned too much. It's all about mixing and matching colors, styles, and techniques, the way we do it with clothes. Do you have any more eye makeup recommendations? Share please!
---
Comments
Popular
Related
Recent