Whenever I'm in the mall, I make it a point to check out the latest products from Benefit Cosmetics. Some of my friends use one makeup brand exclusively, but I spread my money around! I love to experiment, and while I have lots of favorites from several different companies, I've never found a line that matches the excitement of the products from Benefit Cosmetics.
Table of contents:
1

Boi-ing/Eye Bright Compact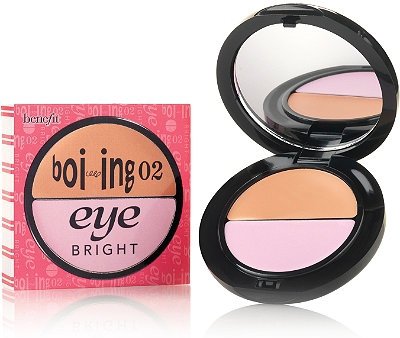 What a great pairing for a small price! Boi-ing is a superior concealer and Eye Bright is the cream version of the best-selling Eye Bright pencil. I much prefer the cream version to the pencil, but it's a matter of taste. I find the pencil clumps on me and a little blob forms in the corner of my eye. Not exactly the look I am after. As with most products from Benefit Cosmetics, the size is deceiving. There's quite a lot of product in this little compact.
2

Stay Flawless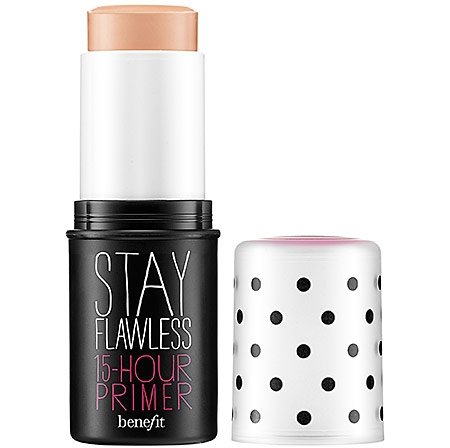 This is a 15-hour face primer and I just love the application process. You'll find most primers come in a tube, but Stay Flawless is in stick form. I tend to squeeze out much too much product from a tube applicator, and then what do I do with it? Or I can't get to the product that's trapped at the very bottom or sides, so then I have to cut into the packaging. I don't have that issue with a stick applicator and this product just makes my foundation apply beautifully.
3

BADgal Lash Mascara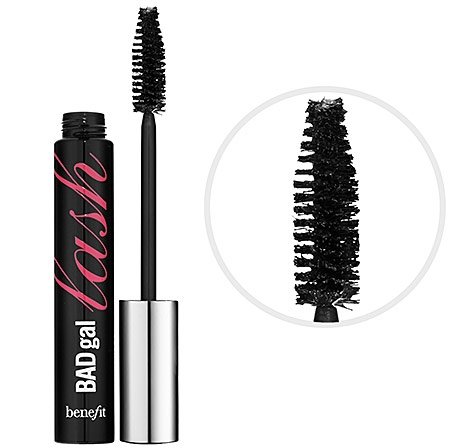 This mascara comes in a 0.14 oz mini version, as well as a full size 0.3 oz. While the mini is not an especially economical purchase, I have found that I like it better. I don't know why that would be, since they are both the same product, but I have repeatedly purchased the mini as well as the full size, and I do find a difference. As much as I love this mascara, it can get clumpy if applied with a heavy hand. I get much better results with less coats. If you've never used this, be aware this mascara has a large full brush.
4

Brow Zings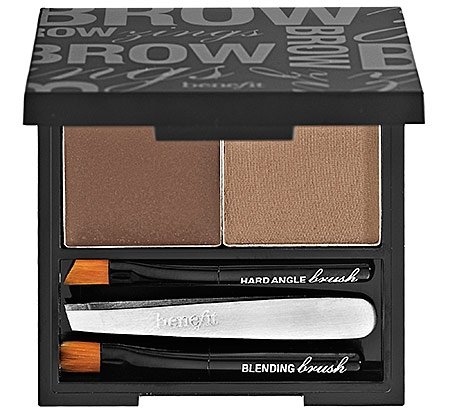 This brow shaping kit contains wax, powder, blending brush, angled brush, and tweezers. You can mix the wax and powder together or use them separately. You'll need a spoolie, which does not come in the kit. I would rather they added a spoolie than inferior tweezers, but oh well. A spoolie is like a mascara wand. You can pick one up cheaply in a drugstore. I am using the same one for years and I got it as a gift with purchase from some other cosmetic line. How I do it: Use the spoolie to brush your brows, use the angled brush to pick up the powder, apply, and then use the spoolie again. The end of the tiny angled brush rests in the palm of my hand and is so comfortable to use! The angled brush is worth the price of the whole kit, which by the way, lasts at least one year!
5

One Hot Minute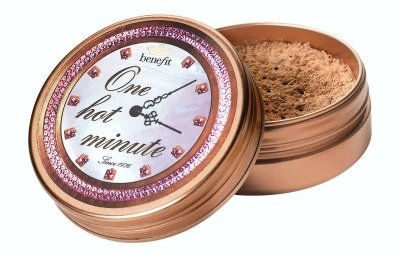 I'd buy it just for the trendy rose gold packaging, but the contents are pretty cool too. This is a loose rose gold powder in a sifter. I didn't experience any fall out, which is a huge plus for a loose powder. It has a shimmer, but it doesn't project a mile away. I'm not a fan of the brush they included, so any bronzer or blending brush you favor should work better.
6

High Beam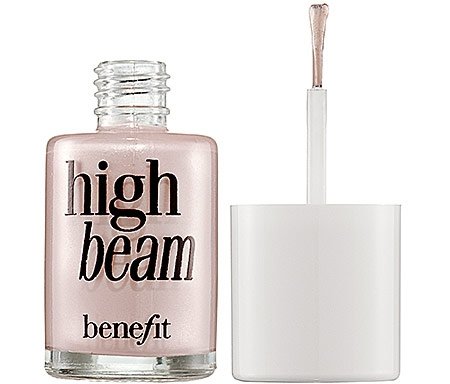 Benefit calls this a "luminescent complexion enhancer." Nice word spinning! But let's call it what it is: a really fantastic pink highlighter for cheeks and brow bone. Put this on last, after your foundation and powder. Application is simple enough: dot on and pat to blend. If you rub, you won't get the desired result and you'll be rubbing off your makeup.
7

Sun Beam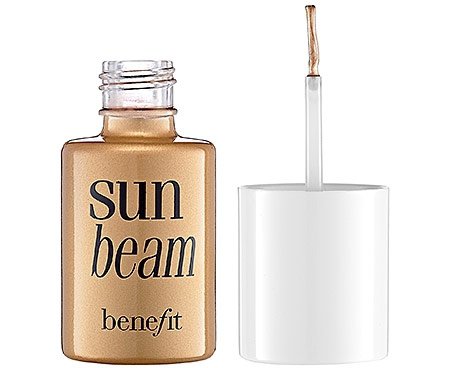 As the name implies, this is a golden bronze highlighter that's absolutely perfect for the summer. Try the mini sampler and see if you like it before committing to the full size at three times the price. Some people are staunch High Beam users and they won't go near Sun Beam, but they give totally different results, so I like them both. I tend to use High Beam in the fall/winter and Sun Beam in the spring/summer.
8

Dandelion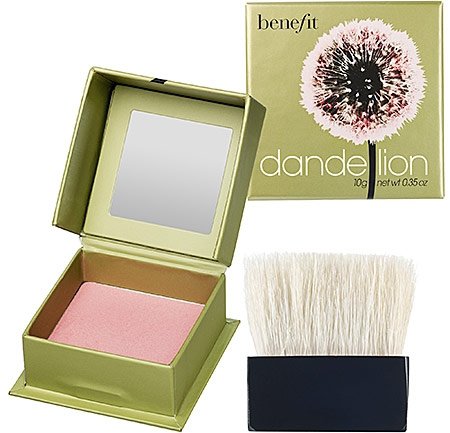 This is a very soft pink blush for fair skinned gals. The box includes a useless mirror which is always coated with a fine layer of Dandelion, and a brush that some love, but don't count me in that group. I do however, love me some Dandelion. It's the kind of product that is almost impossible to over-apply. Benefit says the color is buildable, but I've packed it on in bad lighting situations and I've never noticed a garish result once in the sunlight. This is just one of several boxed powders that Benefit is famous for, so deeper complexioned/tanned women might find this one way too light. If so, check out some of the deeper colors offered, such as Hoola.
9

Ooh La Lift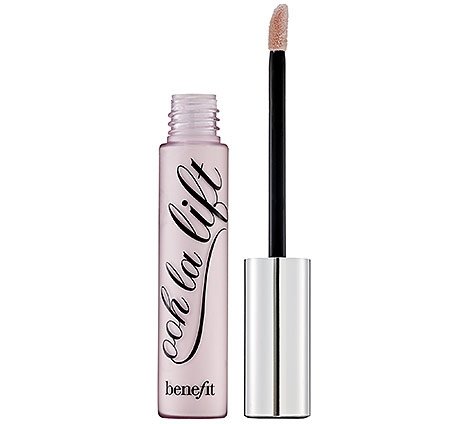 This is an under-eye brightener that brightens and lifts the eye area. Benefit advises dotting under the eye. I do that, but I actually love the results by dotting and patting around the outer corner! That's how it was applied from the makeup artist who turned me onto it and I felt it was exactly like a little eye lift.
Benefit comes up with some amusing names for their products and certainly very clever packaging. I'm guilty of buying some products specifically because I was enticed by those two factors. The marketing works! Some products that they have discontinued were among my favorites and I was so sad to see them go. Do you use any of these Benefit products or were you also a fan (victim) of some of their discontinued items?
Please rate this article