Glittery Makeup Products are fun to add some variety to your normal makeup look! Glitter is eye-catching and will help draw attention to your best features. Glittery makeup products are perfect for holiday parties and events. Glitter grabs light and reflects it to make it stand out even more. These glittery makeup products will amp up your makeup look and help you shine!
---
1

NARS Debbie Harry Eye & Cheek Palette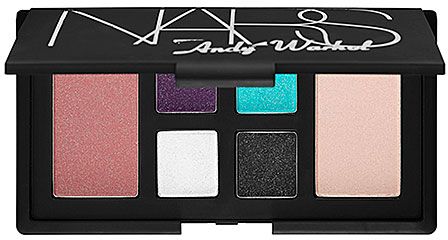 Price: $65 at sephora.com
This gorgeous new palette from NARS Cosmetics features 4 brand new eyeshadow shades and 2 brand new cheek colors, all are perfectly glittery! The eyeshadows come in Twinkling Purple, Sparkling Turquoise, White Shimmer and Starry Black so you can create a simple glittery smoky eye makeup or a bright multi-color eye makeup look. The Shimmering Pink Champagne and Brilliant Cream blushes are pretty and subtle with a bit of glitter.
---
2

MAC Dazzleglass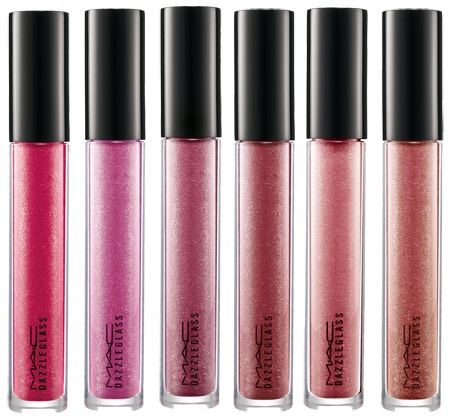 ****
Price: $19.50 at dillards.com
This glittery makeup product adds dimension and shine to your lips making them look full and plump. MAC Dazzleglass is packed full of glitter and comes in 14 shades from brights to more natural colors. It's lightweight formula of large particle pearls reflect and refract light to mimic the brilliance of quartz and opal crystal. It has a nice vanilla scent and is super easy to apply!
---
3

Make up for Ever Holodiam Powder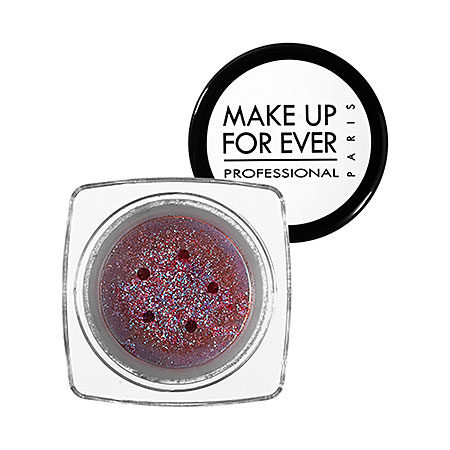 Price: $25 at sephora.com
This fun glitter makeup product can be used on the eyes, cheeks, and lips! Holodiam Powder reflects light to give a multi-dimensional, hologram effect! Each color has 3 different colors of glitter for an even more dynamic look. It can be applied wet for a more dramatic effect or dry for a softer sparkle, both of which are great for holiday parties.
---
4

Tarina Tarantino Dollskin Cream Blush & Pressed Sparklicity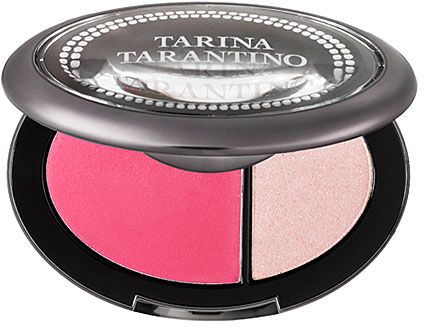 Price: $17 at sephora.com
These glistening blush duos are great for sculpting your cheeks while adding a sparkle to your makeup look. This glittery makeup product is simple to apply since it has such a rich, pure pigment that makes the color really stand out. It even helps keep your skin moisturized throughout the day!
---
5

Urban Decay Heavy Metal Glitter Liner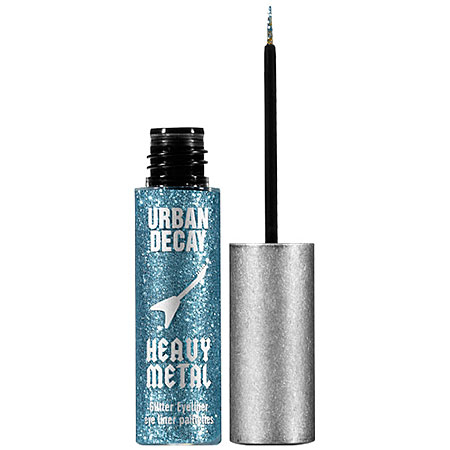 Price: $18 at sephora.com
Urban Decay Heavy Metal Glitter Liner is a fun way to brighten up your eye makeup! It comes in 11 bright colors that are super sparkly! The small, thin brush makes a precise application simple and quick. For a heavy glitter liner, apply using the side of the brush and for a softer look use the tip of the brush for application.
---
6

Ka'Oir Glitzstick Packages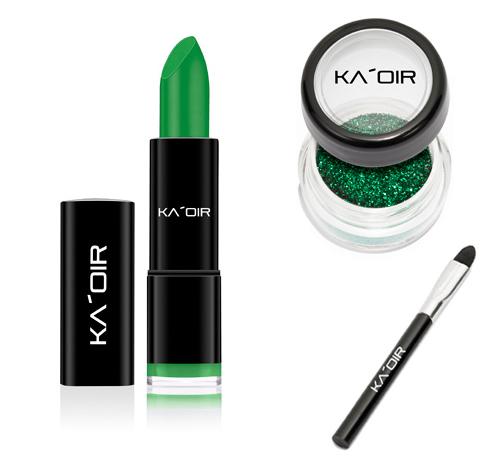 Price: $26.99 at kaoir.com
This glittery makeup product is a lipstick and glitz duo that gives you amazingly radiant lips! First swipe on the lipstick in the shade of your choice then apply the matching shade of glitz on top! You can buy the lipstick and glitz separately to mix and match shades for an even more interesting look. The website even has a how-to video to show you how to properly apply the products.
---
7

Lime Crime Metallic Liquid Liner in Reason or Rhyme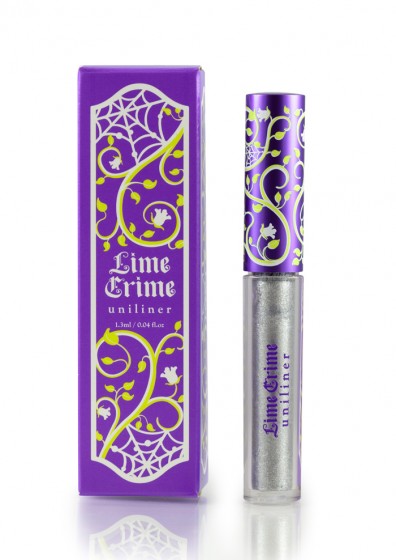 ****
Price: $13.99 at limecrimemakeup.com
These gorgeous Lime Crime eyeliners have a glitzy metallic finish and come in both silver and gold. They go on flawlessly for perfectly lined eyes that shine. It has great coverage with a foiled finish for dramatic eyes!
Spice up your holiday or party look with these radiant glittery makeup products! Post photos of your glittery makeup looks to our Facebook page so we can see! What is your favorite glittery makeup product?
WebRep
Overall rating
This site has no rating
(not enough votes)
Top Image Source:blogspot.in
More
---
Comments
Popular
Recent