Finding all of the right eyeshadow palettes that are also affordable is never easy. You want eyeshadow colors that are not only cool, but the brand has to work for you right? I've found all of my favorite eyeshadow palettes that are not only cool, but they are also affordable! These affordable eyeshadow colors will highlight any eye color and are ideal on any wallet!
---
1

E.L.F Eyeshadow Palette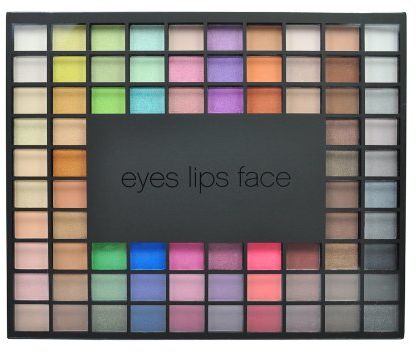 This little beauty is packed with all sorts of eyeshadows – so you can totally mix and match every single day! The best part? It's on Amazon, which you know is going to be super fast shipping and it's only about $10.00. That's pretty awesome right? Out of all of the eyeshadow palettes on this list, this is the only one on my wish-list for Christmas this year!
2

Maybelline New York – Chai Latte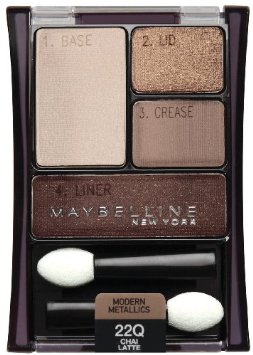 Another great eyeshadow palette that I absolutely love and that gives you directions on how to use and where to put it is this little mixture of browns and tans! It's Maybelline, which you all know is my favorite brand and you can pick it up anywhere from CVS all the way to Amazon! The best part? These eyeshadow colors are only $4.99 at most places!
---
3

NYX Cosmetics Eye Shadow Palette 10 Color, Smokey Eyes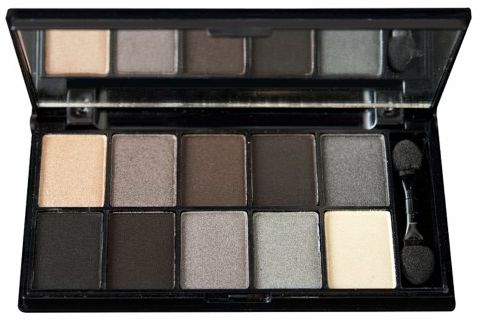 When I'm buying an eyeshadow palette, I've got to be inspired and I've got to have choices. That's exactly what this awesome smokey-eye palette is all about! It's choices, it's inexpensive and it's super inspiring! I found this beauty on Amazon and it was just under $10.00! Perfect stocking stuffer – or a gift for yourself!
---
4

NYX Nude on Nude Natural Look Kit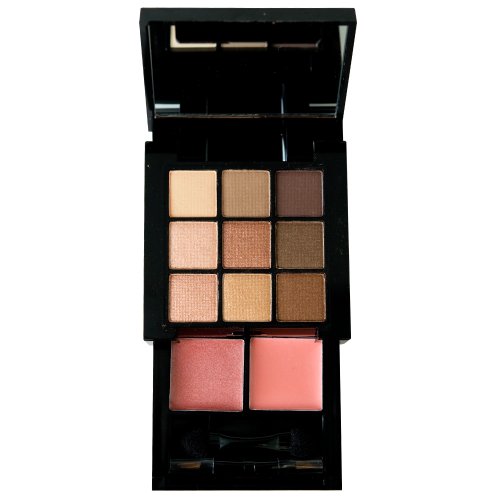 Another Amazon find for under $11.00 is this beauty! It's actually a great eyeshadow palette if you are looking to go 'barely there' with your makeup instead of caking it all on. It's got 9 eyeshadow colors and 2 lip colors, all of which compliment one another! Give this one a try and let me know how you like it!
---
5

Maybelline Eyestudio Trio Cream Eyeshadow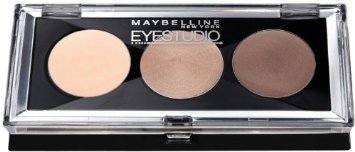 If you are a cream eyeshadow color girl, this is the one for you! For about $3.00 on Amazon, you can take home this awesome trio of colors that can really go with anything! The best part? You can pick and choose what palette is going to work best for you!
---
6

Almay Intense I-Color Shadow Trio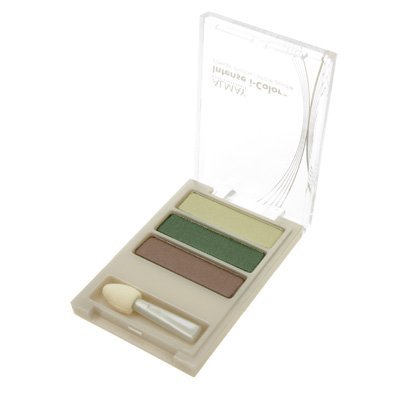 Another amazing find is this little beauty! Not only is it under $10.00, but it's super intense eyeshadow, which means that you'll be able to make your eyes pop – with something affordable! For me, Almay is one of those brands that last too and that you can really experiment with!
---
7

NYX Trio Eyeshadow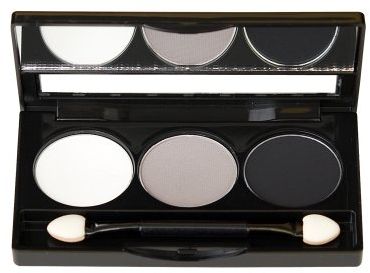 Another amazing eyeshadow palette that I love is this trio. Not only does it have a ton of uses, but the white, gray and black can be used in so many different ways! It's under $10.00 and I think that the formula is super high quality for eyeshadow! Give it a try girls!
---
8

Maybelline New York Eye Studio Color Explosion Luminizing Eyeshadow, Forest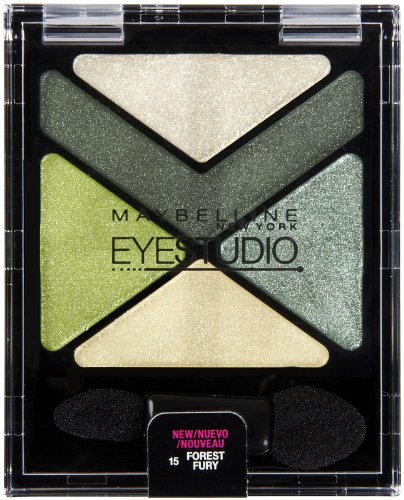 Finally, the last eyeshadow palette that we're going to talk about is Maybelline's super color explosion! This eyeshadow palette is not only super affordable ($10.00 chicks!) but it's available everywhere! I've seen it at Walgreens, CVS and even on Amazon!
---
9

Wet N Wild ColorIcon Eyeshadow Palette, Tunnel Vision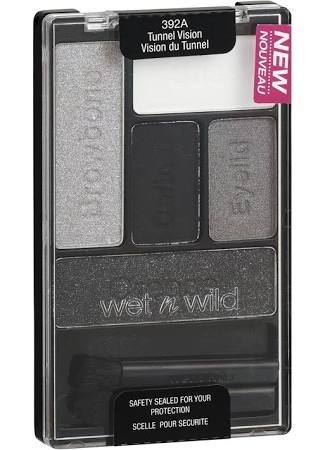 Want to create a great smokey eye for less than $5? Of course you do! Well thanks to Wet N Wild, you can get just that online. This awesome palette is available on drugstore.com, eBay, and a few other online retailers. It's small, simple, cute, and gets the job done!
---
10

BH Cosmetics Eyes on the '60s Eyeshadow Palette, Matte/Shimmer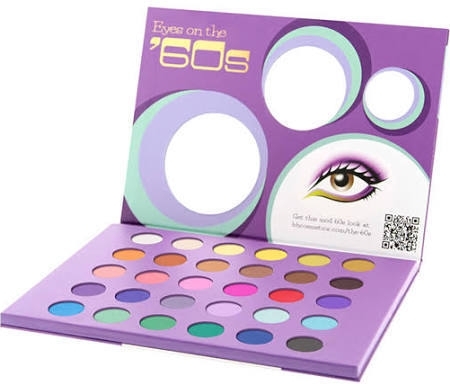 For only $9 on BH.com you can get all of these awesome colors! It sounds like someone is playing a cruel joke on the makeup lovers out there, but it's true. If '60s style make up isn't your thing, I get that, but look at these great colors. This is definitely a palette for those who are a little more playful with their make up.
---
11

BH Cosmetics 88-Color Tropical Shimmer Eyeshadow Palette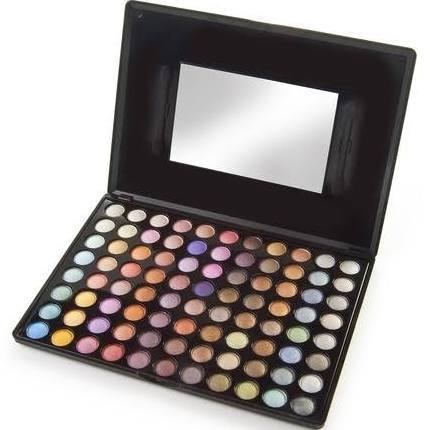 BH might just become my new favorite thing. 88 eye shadows for only $9 on BH.com is an amazing deal! There's no need for any other eyeshadow when you have this awesome pallette. Just think of how many different pallets you would need to be equal to this one.
---
12

L.a. Colors 12 Color Eyeshadow Palette

You'll never guess how much this nude pallette costs, so I'll just tell you. This 12 color pallette only costs $2! I don't remember the last time I got anything worth while for only two dollars. It's also small enough to go with you anywhere for when you need a touch up.
---
13

E.l.f. Eyeshadow Set - 96 Pc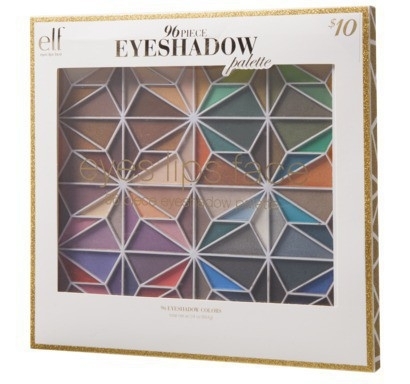 Two of my favorite things coming together? Yes, please! You can get this elf 96 color pallete for only $10 at Target. I love Target, so being able to get this there is great for me. The fact that elf is a brand we all know and love makes this awesome deal even better!
---
14

Too Faced Pretty Rebel Eyeshadow Palette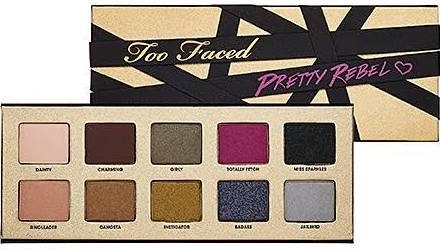 These super rich colors would only cost you about $9 online. The great part about this pallete is that it's small and yet has great color options. Whether you're feeling risky or like you want to play it safe, this pallete is all you need.
---
15

E.L.F. Ultimate Eyeshadow Palette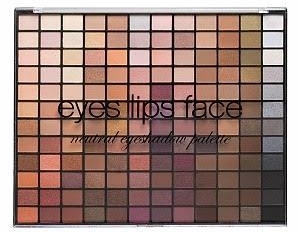 Coming in at $15, this is the most expensive pallete on the list. They definitely weren't kidding around when they named this the "ultimate" pallette. It has every neutral color you could ever imagine needing, which gives you the chance to play with all of the possibilities.
So girls, you asked me for my favorite eyeshadow palettes that are more affordable and here they are! What other affordable eyeshadow palettes do you have out there? Leave them below!
This article was written in collaboration with editor Lydia Sheehan.
---
Comments
Popular
Related
Recent