Ok ladies, how many of you obsess over MAC eyeshadows? Personally, I think MAC has some of the best shadows out there because they are super pigmented and stay on till you take them off! I have made a list of what I think are the top 21 MAC eyeshadows every girl should have. So whether you have been buying MAC products for years (in which case, you probably already own most of these), or you are just starting your own MAC collection, here are my ultimate faves and must-have shades.
---
1

VANILLA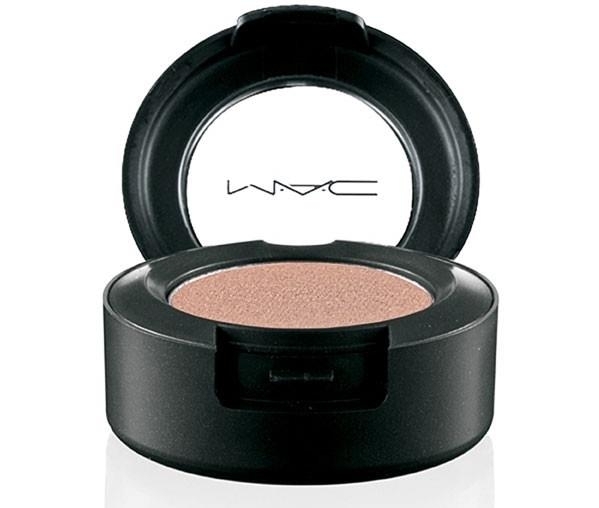 Starting off the list for must-have MAC eyeshadows is MAC Vanilla. This is definitely a holy grail for MAC lovers. It is an ivory shade with very slight pink undertones. It has a velvet finish, so it is more matte type of shadow. However, this shadow specifically has a teensy bit of shimmer in it, but not too much. Perfect for a natural highlight, and can brighten up any look.
---
2

SHROOM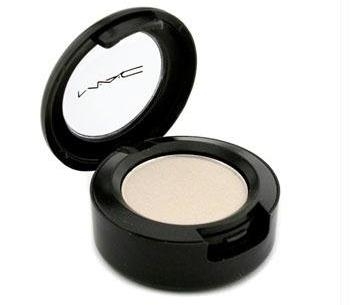 This shadow is a lovely light beige with hint of shimmer. It has a satin finish, which means that it is not too frosty or too matte. It is a happy medium between the two, and gives a beautiful finish. It's common for satin shades to vary in finish, so just be mindful when buying. It is also a very neutral shade, so it doesn't really have any undertones, unlike it's sister shade Nylon, which has gold undertones.
3

MYSTERY
Another staple satin shade is MAC Mystery. This is more of a muted black-brown color, and doesn't have too much of a sheen to it. MAC satin shades usually range from more frosty to almost completely matte finishes. In this case, Mystery is wonderful to use for a smokey eye because it leans more to the matte side. It is easier to blend with other shades, and gives you the perfect smoky effect. Although it is almost identical to MAC Brun, I find Mystery to be the softer shade, as well as the easiest to work with.
---
4

NYLON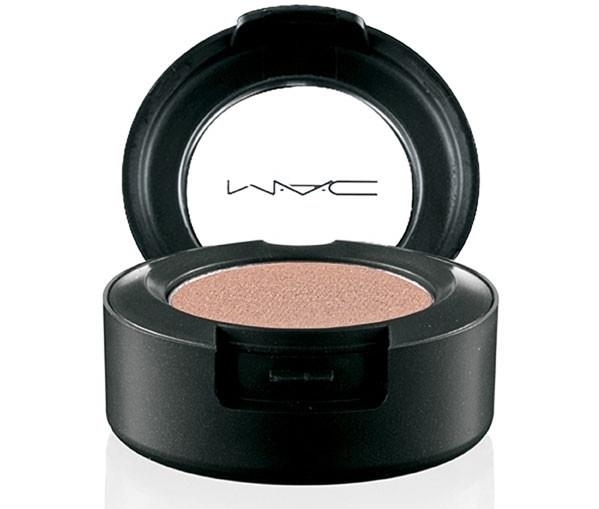 Moving on, we have Mac Nylon. This is a pale gold shimmery shadow, and is very pigmented! It is considered a frost finish, which means it contains small shimmery particles that give it a shiny, metallic appearance. Use it in the inner corners of your eyes and it's sure to make your eyes pop.
---
5

NAKED LUNCH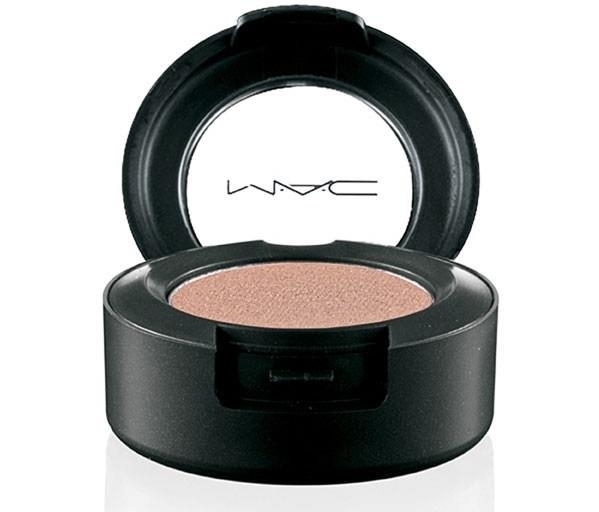 This is a minimal pink with a hint of shimmer. It is a frost finish, like the MAC Nylon. I love this as a lid shade because it is subtle and sweet, so it's great if your going for a minimal look. It is a neutral color you can pair with with various other shades.
---
6

PATINA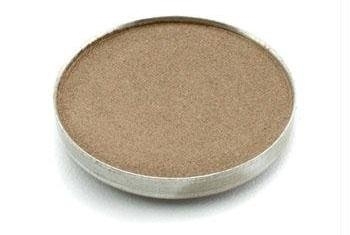 Depending on your skin color, this can be a very neutral shade, almost skin tone shade. MAC describes it as a taupe brown with a gold pearl finish. It is yet another one of the frost finish shadows. But again, depending on your skin tone it can appear more or less shimmery.
---
7

SATIN TAUPE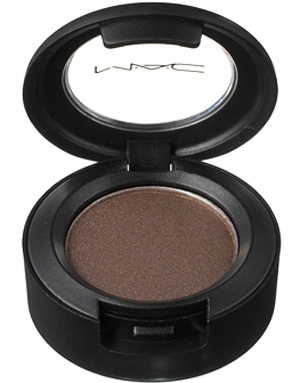 This shade is a dark taupe color with a metallic frost finish. It can be a great day shadow, AND a night shadow, depending on what you pair it with. Also, depending on your skin tone it may look lighter or darker. Nonetheless, it is a beautiful shade overall, and a good one to have.
---
8

AMBER LIGHTS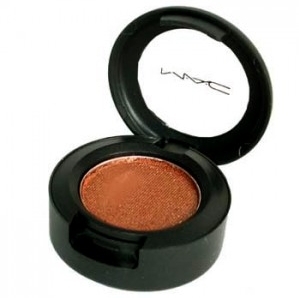 This is probably one of the frostiest Mac eyeshadows. It is a beautiful peachy-brown color with lots of shimmer. This is great to wear if you are going for a more vibrant and intense look, rather than a soft neutral look. This looks amazing on brown eyes because of how bright and pigmented it is. The gold in this shadow really compliments the eyes, and brings them a lot of attention.
---
9

CORK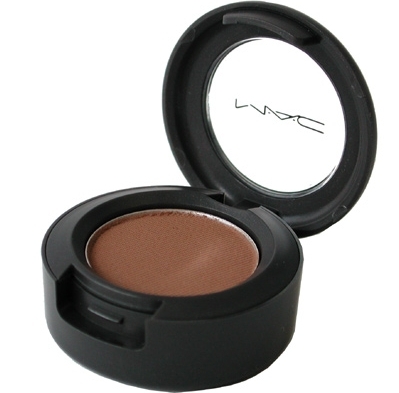 Dubbed a medium matte finish brown, this is a great basic shade. It is great for blending in your crease, or for filling in in your eyebrows (for which I only recommend matte shades, because they look the most natural)… This is definitely one to have if you are going for a natural look.
---
10

WOODWINKED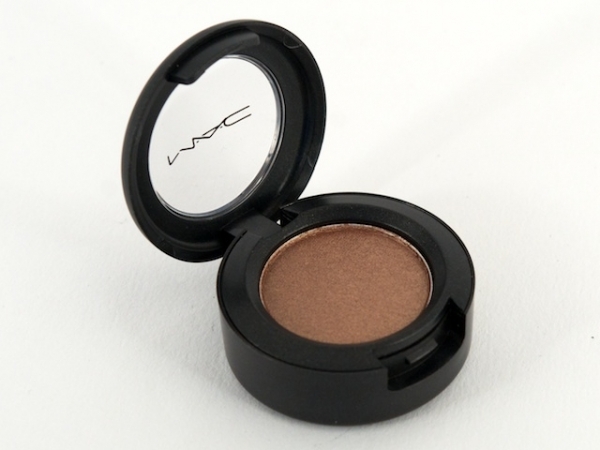 This lovely shade a veluxe pearl finish, meaning it is very buttery and pigmented, and looks quite metallic. It is one of my favorites! It's bronze brown, so it is great for a day look, or a night look. For a day look, you can pair it with other subtle shades. As for a night look, you can pair it with darker tones. Either way, it is a fabulous shadow, and an absolute must-have.
---
11

EXPENSIVE PINK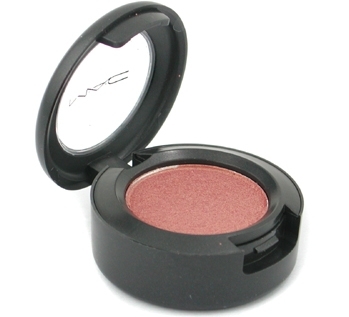 Now I have never been much of a pink girl, but I have fallen in love with this shade! It is a can be worn day or night, because it is a versatile shade. It is a shimmery warm pink with a veluxe pearl finish. It has tiny hints of gold in it, but nothing too crazy. It looks great blended with darker pinks, plums, and browns. But there are plenty of other combinations that would look amazing.
---
12

TWINKS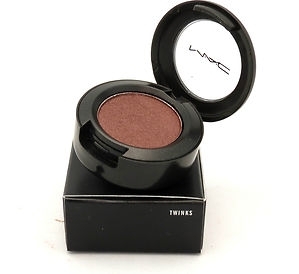 Another one of my favorites, is MAC Twinks. It is a beautiful deep plum shade with a veluxe pearl finish. It is great for blending, and not as metallic as other deluxe pearl shades. I love to wear this during the fall season because it is a great color with a soft, subtle sheen. Perfect as an all over lid color, or great as a transition shade.
---
13

KNIGHT DIVINE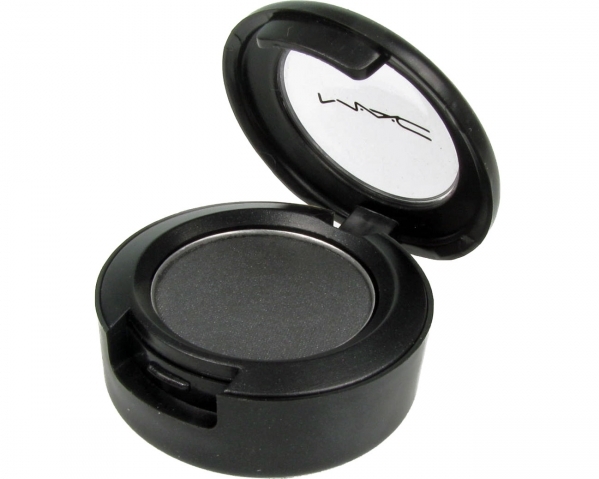 Yet another veluxe pearl finish shadow? My, my, my! This sultry, deep, shimmery grey is another fabulous shadow to have on hand. This looks stunning when worn with MAC Electra in the inner corner, and smudged out with MAC Carbon in the outer corner. These three together make a killer smokey eye, and make for a very mysterious and sultry look.
---
14

TEMPTING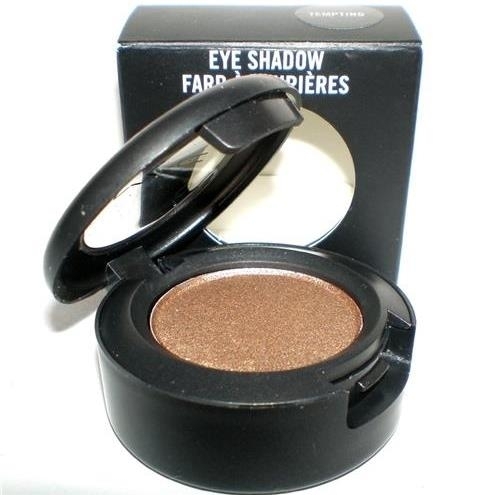 Declared a luster finish, this lovely, rich, dark cocoa gives some warmth with a bit of shimmer. Now, any die-hard MAC lover will advise you to steer clear of Luster eyeshadows. They tend to have a bad rap because their dry, chunky glitter texture can cause a lot of fallout. Still, this is the one Luster shadow that is a must-have. Still worried about fallout? Use a fixing spray to keep the powder in place, and to make it easier to apply to your eyes.
---
15

All That Glitters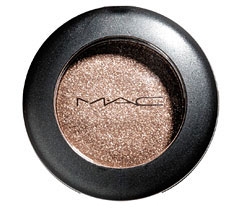 I love shimmery eyeshadow! It makes your eyes glow and pop, plus, since its MAC, the sparkle lasts for hours! All That Glitters will provide your eyes with a sultry, enticing look as well as bring out the color in your eyes.
---
16

Kid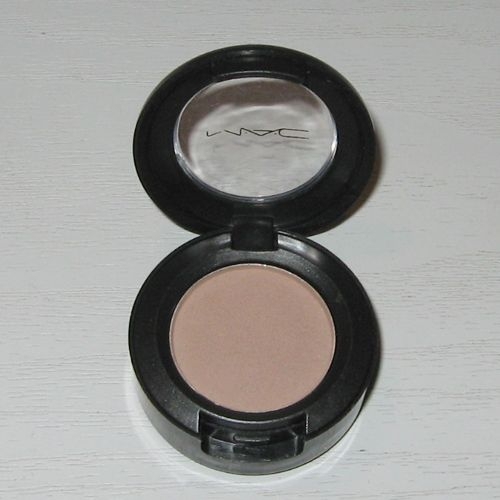 A simple staple for ladies with a light brown complexion is MAC's, Kid eyeshadow. You can use it by itself to create a natural look, or in combination with a dark smoky eye to smooth out the creases and blend it into your natural skin tone.
---
17

Ground Brown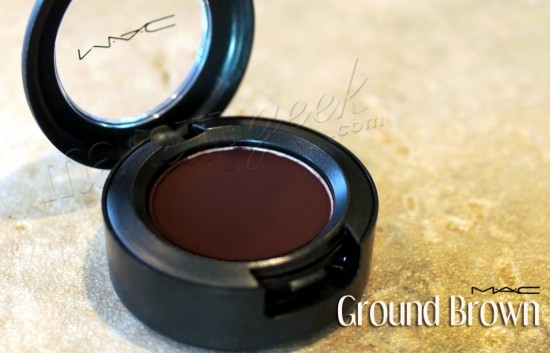 Ground Brown is the ideal brown eyeshadow! Brown eyeshadow belongs in every girl's makeup collection, so you might as well choose the best! This deep, warm color makes your lashline look thicker and your eyes look sexier. It's perfect for both a night out, or a day at the office.
---
18

Trax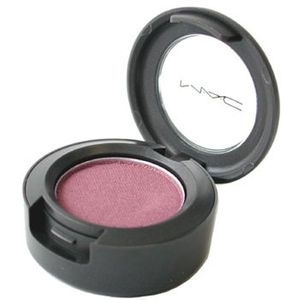 Trax is MAC's super pink, super sparkly eyeshadow designed for the bold at heart! It's definitely noticeable, and looks spectacular paired with other colors or blended into the crease.
---
19

Goldbit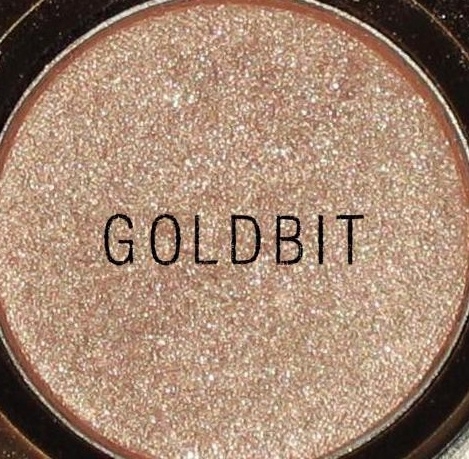 The classic gold shadow has an element of glamour unmatched by any other eye shadow color! Among many beautiful gold eyeshadows, I would say that one of the best comes from MAC. It's natural enough so that you don't look like a circus performer, but daring enough so that people will notice your shimmering eyelids with every bat of your eyelashes!
---
20

Rose Gold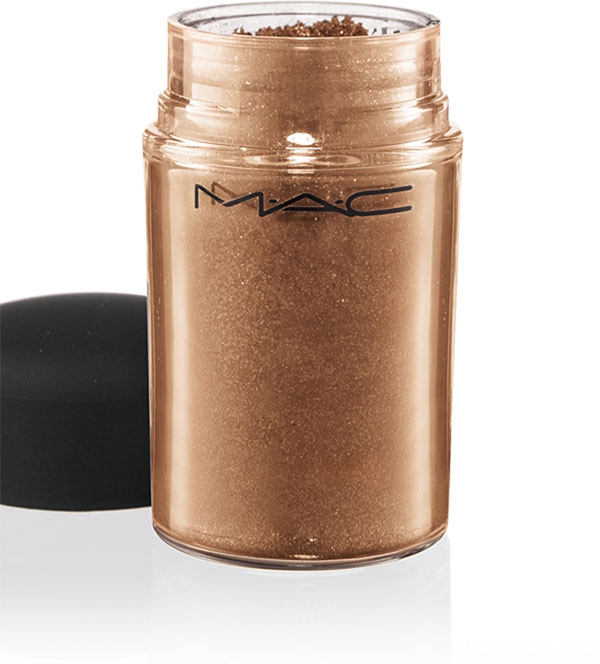 This eye shadow looks different from the rest because it IS different! It is a combination of rosy and gold pigments that looks stunning on every skin tone and type! Pigment adheres to your skin better than most eyeshadows, doesn't streak or cake, and is easy to blend. MAC's Rose Gold pigment is certain to change the way you think about makeup.
---
21

CARBON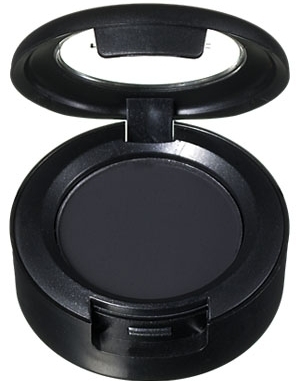 And last but most certainly not least, we have the matte Carbon shadow. You really only need one black eyeshadow in your collection, and this has to be the best. Because it is a matte eyeshadow, it is perfect for blending and wonderful for a smoky look. It is similar to Nehru, however is doesn't seem to have the same subtle blue tint to it.
So there you have it ladies. These are the 21 basic must-have MAC eyeshadows that will make a perfect starter palette. Yes, they are pretty neutral tones, but that is what makes them so versatile and great! What are some of your favorite shades and finishes?
---
Comments
Popular
Related
Recent