Spring makeup palette colours tend to revolve around light and bright pastels. Pale pinks are a tried and true favourite, but this season why not also experiment with the colour of the year – tangerine. From eyeshadows to lip colours, when it comes to a makeup palette for spring it's all about embracing subtle colour. Take a look at some lustworthy spring makeup palettes below.
---
1

Yves Saint Laurent Ombres 5 Lumieres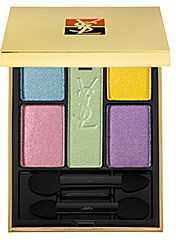 Price: $56.00 at sephora.com
This spring makeup palette features five candy inspired colours. The five different colours range in their finishes from matte, shiny, pearly, or iridescence. The lightest shades can also be used to gently highlight the browbone or inner corner of the eye. The playfulness of this colour palette makes if perfect for spring. If you're willing to make the splurge then this is one makeup palette worth trying out.
---
2

Clinique 'a Season's Worth of Pretty' Compact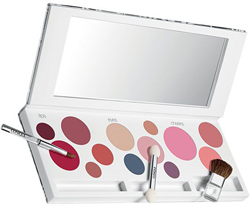 Price: $32.50 at shop.nordstrom.com
This pretty little compact has nearly everything you could possibly need to get ready. It contains five eyeshadow shades, five lipsticks, three blushes, plus applicators and a mirror in the lid. This compact makeup palette also comes with step by step instructions and tips for three different looks.
Trendinig Stories
More Stories ...
3

Sephora Collection Harmony Gloss 3

Price: $12.00 at sephora.com
If you're a lip gloss kind of gal, then this spring makeup palette of six different glosses may interest you. The six shades range from deep berry to a clear shimmer. The versatile shades are designed to look great on anybody. You could also experiment and try mixing different colours to create unique shades.
---
4

E.l.f. 32 Piece Eyeshadow Palette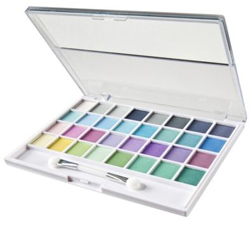 Price: $5.00 at target.com
You definitely get your money's worth with this extensive colour palette. It contains 32 colours in mostly blue, green, and purple shades. They're colours that just scream spring, and are ideal for those who want an alternative to peachy pinks and bronzes.
---
5

Stila in the Garden Eye Shadow Palette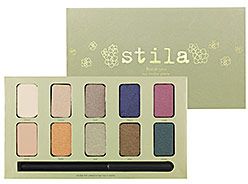 Price: $39.00 at sephora.com
What I like most about this makeup palette is that the eyeshadows can be worn wet or dry. It contains neutral colours as well as greens, blues, and violet colours. This spring makeup palette also comes with a black stick eyeliner and eight page instructional booklet to help you create a range of different looks.
---
6

Revlon 12 Hour Color Stay Quad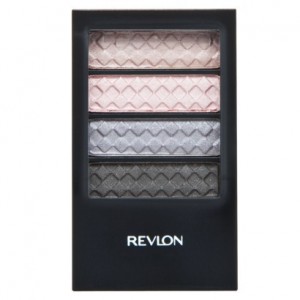 Price: $4.99 at target.com
The colours in this makeup palette remind me of spring blooms. It contains four eyeshadows in shimmering pink and purple shades. Apply the lighter colours for a fresh daytime look, or use the deeper colours with a black eyeliner to create a sultry night time look.
---
7

Sephora + Pantone Universe Eyeshadow Quad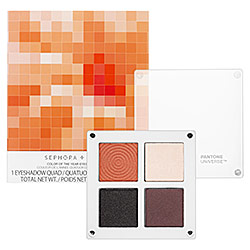 Price: $28.00 at sephora.com
Tangerine is the colour on everyone's lips at the moment, so get on board with this bright makeup palette for spring. It contains one bright tangerine inspired shadow and three other complementary neutral shades. If you're a fan of funky colour then be sure to try this palette out.
When choosing spring makeup palettes look for those with a range of versatile colours. You could splurge and treat yourself to a luxe palette, or snag a cheap and cheerful buy. Which one of these is your favourite spring makeup palette?
Top Image Source: pinterest.com
---
Popular
Related
Recent