Celebrity Makeup Looks are fun to wear, and can be fitting for all occasions! Movie and television characters are a great source of inspiration if you want to change up your normal makeup routine. Here you will find 7 celebrity makeup trends that are easy and fun to apply!
---
1

Sienna Miller as Edie Sedgwick in Factory Girl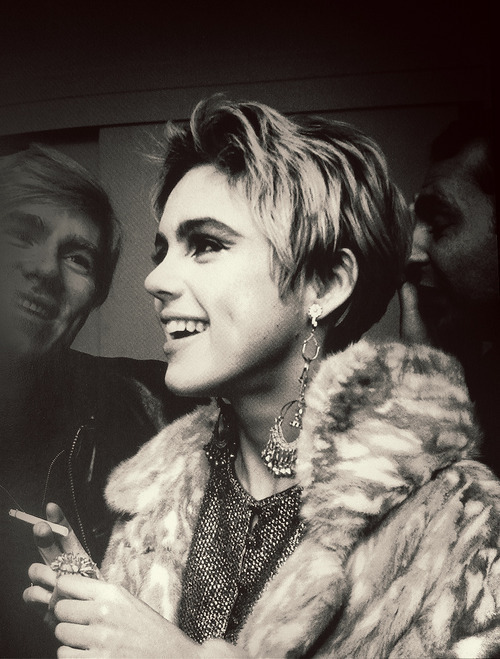 Edie Sedgwick is a fashion icon, and Sienna Miller perfectly embodies her look in this film portraying Edie's life. This celebrity makeup look is stunning on everyone. Bold eyebrows frame the face; simple black, contoured eye makeup with winged liner set off the eyes; and a neutral lip color finishes the look. Don't forget to add Edie's mole on your right cheek!
---
2

Leighton Meester as Blair Waldorf on Gossip Girl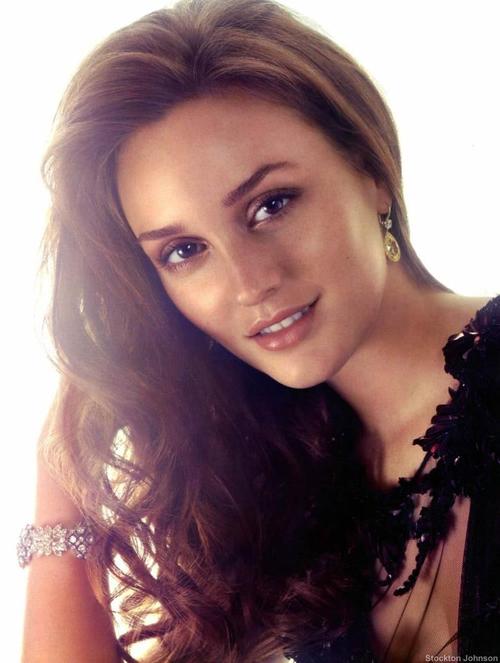 Leighton Meester's character, Blair Waldorf, on Gossip Girl always looks polished. The Queen B's celebrity makeup look is simple and fresh, and perfect for an everyday makeup look. The look consists of a soft, smoky brown eye makeup, dewy skin, and soft pink lips.
---
3

Beyonce Knowles as Foxxy Cleopatra in Austin Powers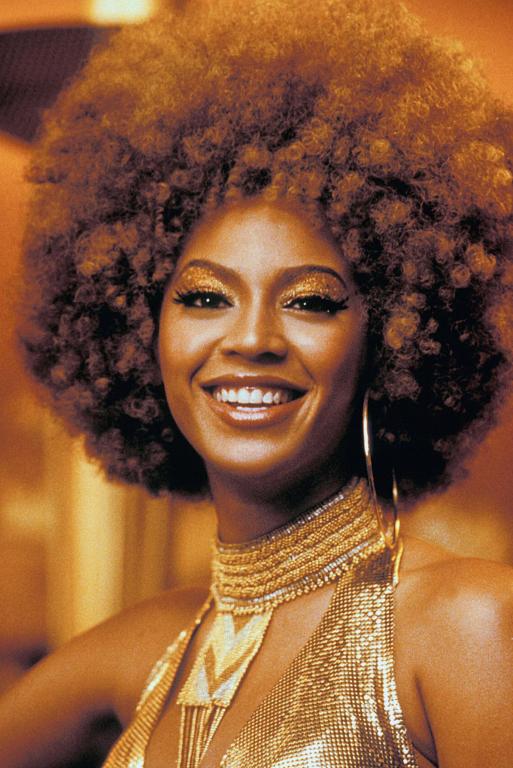 This celebrity makeup look is gorgeous and dramatic! Beyonce rocked Foxxy Cleopatra's makeup look and you can too! Just apply sparkly gold eyeshadow from your lashline to your brow bone and add black liner and mascara for an eye-catching look. This makeup look is fun to wear when you're dressed up and wanting to make a statement.
---
4

Anne Hathaway as Selina Kyle in Batman: the Dark Knight Rises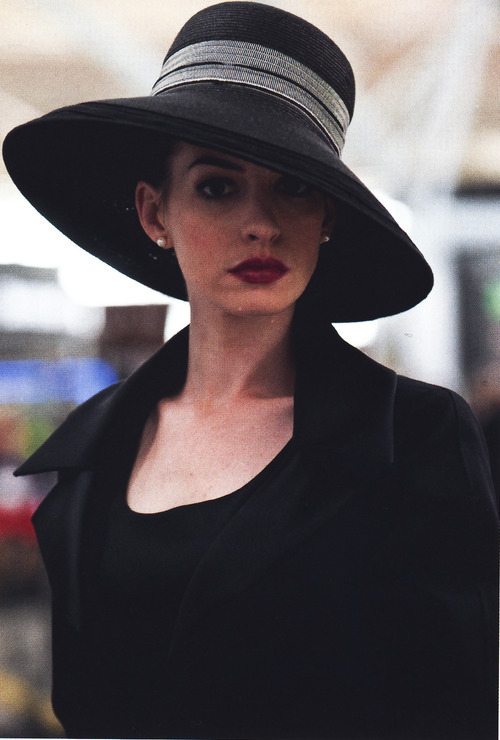 This celebrity makeup look shows off Anne Hathaway's gorgeous lips. Catwoman is super sexy and so is her makeup. Neutral brown eye shadow, black winged eyeliner, and a deep wine-red lipstick complete Selina Kyle's powerful makeup look!
---
5

Naya Rivera as Santana Lopez on Glee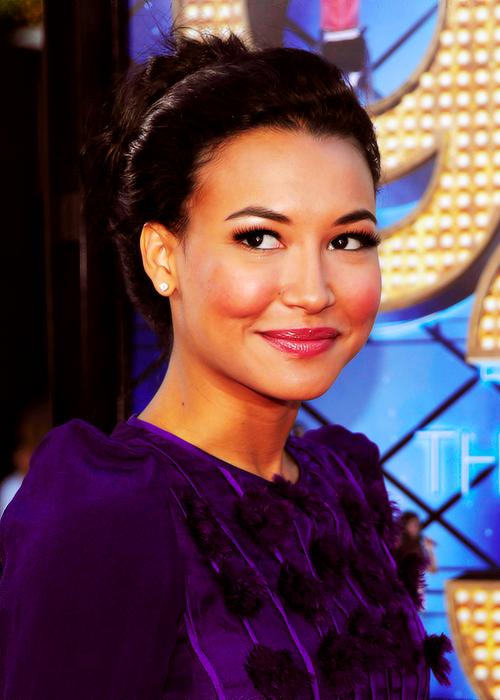 Santana may be the sassiest character on Glee, but her makeup is gorgeous! Naya Rivera's makeup for Glee always consists of perfectly rosy cheeks to show off her amazing cheekbones! Add rosy pink lip gloss and a soft pink eye shadow with black eyeliner and defined brows and you'll look as cute and sassy as Santana on Glee!
---
6

Charlize Theron as Queen Ravenna in Snow White and the Huntsman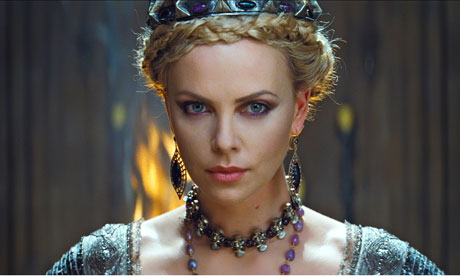 So what if she's evil… Charlize Theron's character in Snow White and the Huntsman is beautiful with her stunning celebrity makeup look! To get Queen Ravenna's makeup look, apply a bronze shadow to create a smoky eye. Make sure to extend the shadow slightly past both the inner and outer corners of the eye for added drama. Finish the look with a thin line of dark brown or black eyeliner and a soft pink lipstick.
7

Dakota Fanning as Jane in the Twilight Saga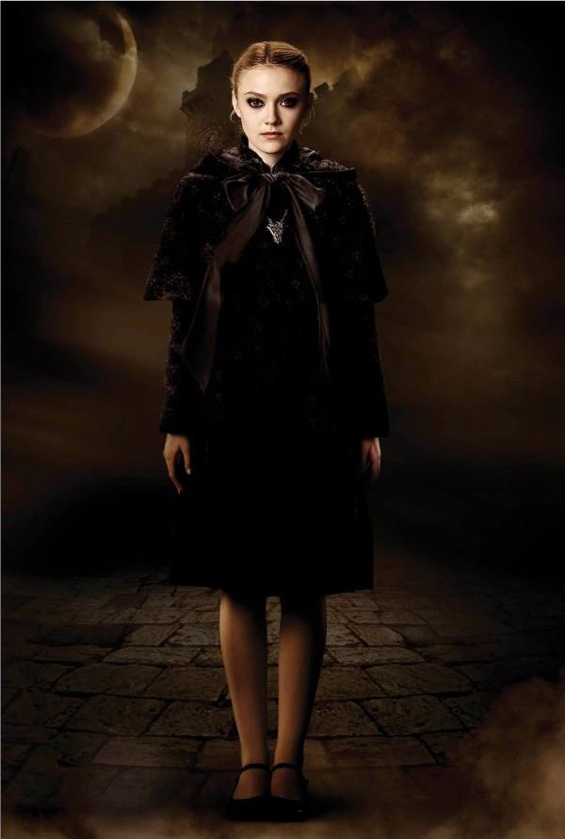 Dakota Fanning in Twilight wears a gorgeous, dark smoky eye for her role as Jane. Disregard the red contact lenses and apply a black shadow to your lids, and blend it out to create a smoky effect. Line the eyes on top and bottom with a black eyeliner and apply a nude lipstick. This celebrity makeup look draws attention to your eyes.
Channel your favorite movie characters with these stunning celebrity makeup looks for every occasion. It's easier than you might think and you can definitely adapt any of your faves. What is your favorite Hollywood makeup look? How do you wear it?
---
Comments
Popular
Related
Recent