dsfMakeup tricks for brown eyes can be tricky to find right? There are so many makeup tricks for brown eyes all over the place, but there aren't any lists out there. So ladies, I've compiled the top 17 makeup tricks for brown eyes that will really make your browns sparkle and shine, no matter what shade they are!
---
1

Metallic Tones for Brown Eyes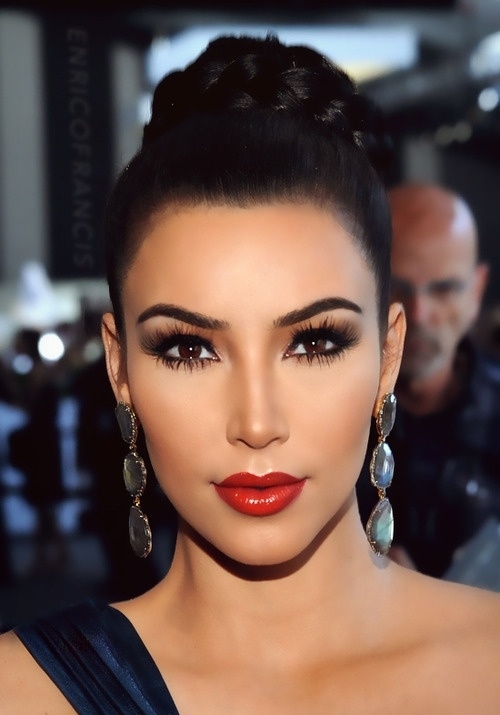 This is one of my favorite makeup tricks for brown eyes. Brown eyes are so beautiful, no matter what shade they are, why not bring them out that much more with some metallic tones? Golds, bronze, browns and even pinks are all colors that can truly make your brown eyes stand out that much more!
2

Neutral Colors for Brown Eyes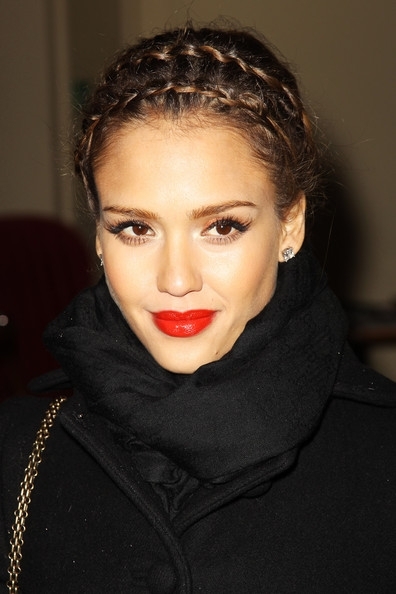 If you're looking for makeup tricks for brown eyes that are a bit more natural, why not go with some neutral shades? Taupes, peaches and even browns are all great colors that go fantastic with brown eyes. Remember, you can just go with eyeliner in these colors too, that will really highlight your eyes!
---
3

White Liner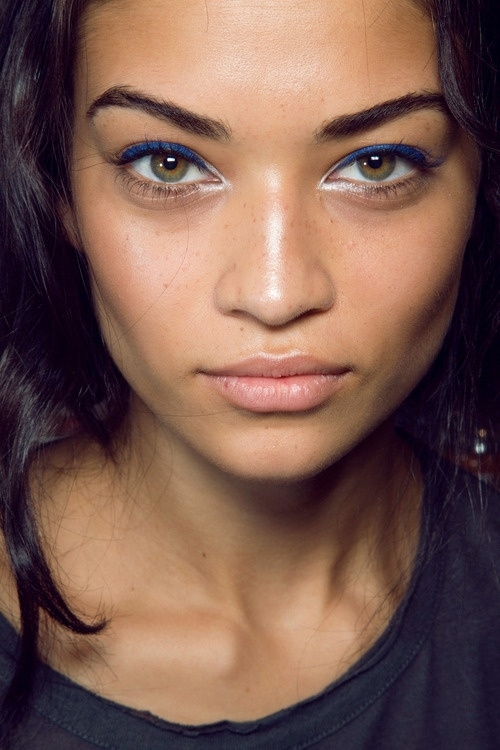 A lot of people don't think that white liner is attractive, but if you pair white liner with some metallic tones that bring out brown eyes? It can look incredible! Not only will the white liner highlight your brown eyes, but this is one makeup trick for brown eyes that a lot of people don't think about!
---
4

Shimmer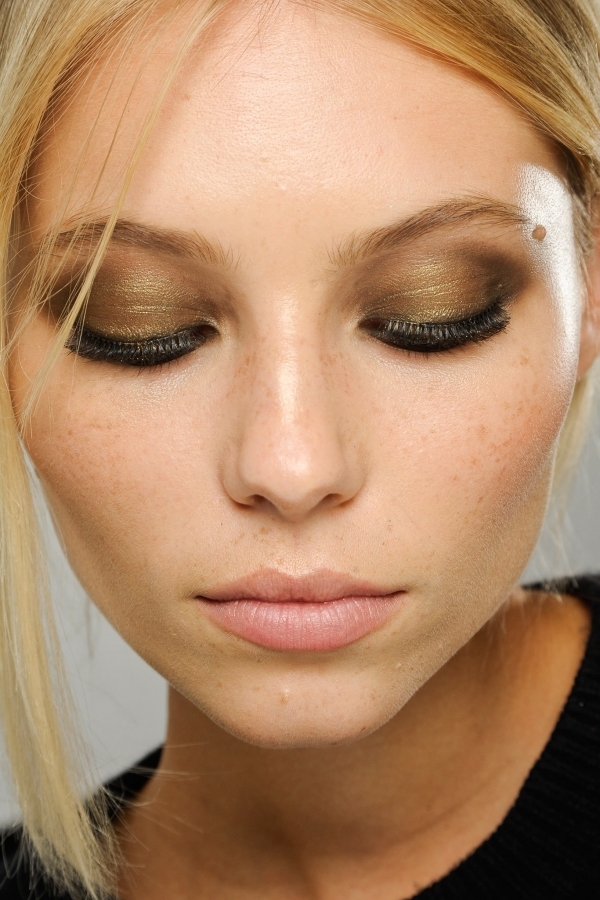 This really goes for any and all eye colors! Adding in a bit of shimmer to match your eyeshadow color can really make your eyes pop and is the ideal makeup trick for brown eyes. Come on ladies, who wouldn't want to add in a bit of shimmer to their shadow?
---
5

Under Eye Concealer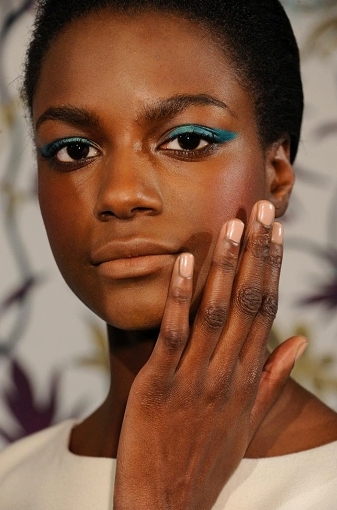 If you have a problem with dark circles under your eyes, there are ways that you can hide that and really make those baby browns pop! Just place a bit of under eye concealer there and blend, blend, blend. After that, cover up completely with foundation and you'll see just how awesome your brown eyes can look without those dark circles under them!
---
6

Deep Plum Eyeliner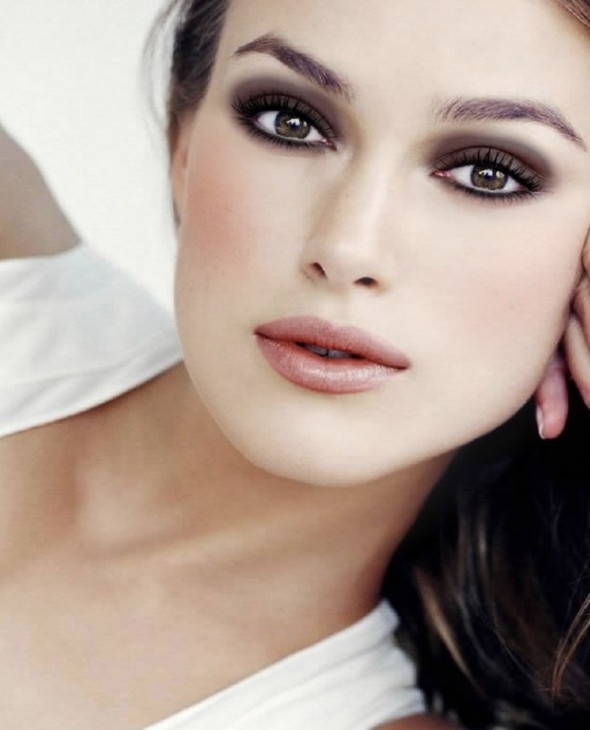 Purple is one of the many colors that goes beautifully with brown eyes. Try this out ladies, switch out your brown or black eyeliner for a deep plum eyeliner. Instantly, you'll see a huge difference in how your brown eyes pop! This makeup trick for brown eyes has been around forever, but so many people forget about it!
---
7

Know Your Color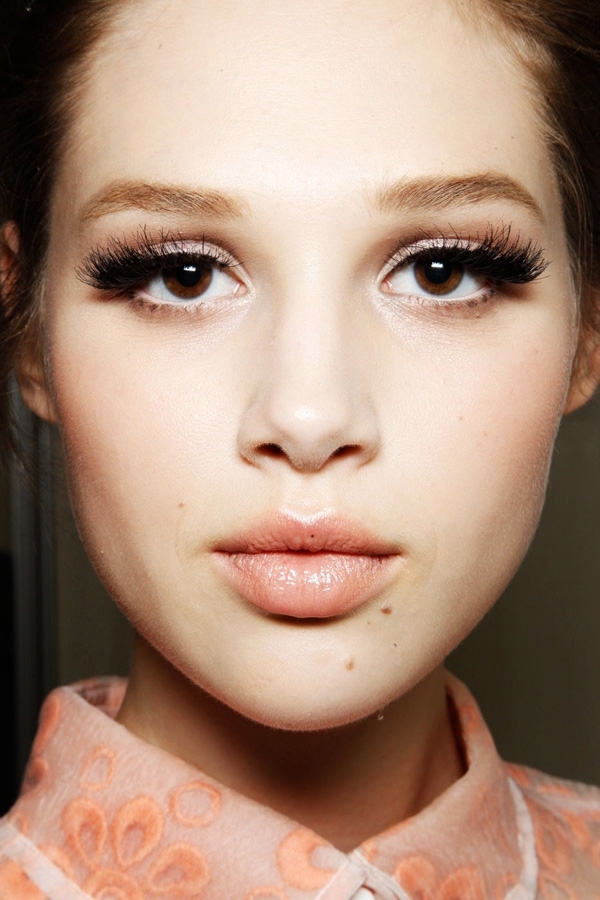 You want to know about the color of your brown eyes. Whether they are amber brown, deep chocolate brown or light, light brown – you want to match your eye makeup to the color of your eyes. Brown eyes come in so many different shades!
---
8

Try Cobalt Blue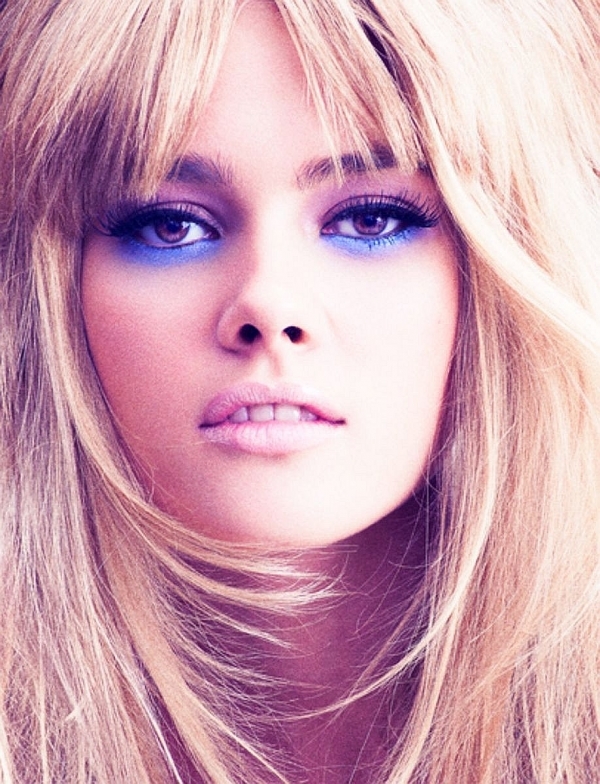 While a lot of different eye colors can not pull off this stark color, brown eyes can! It really allows the color to be brighter and really draws out the bright brown in your eyes. Whether you have lighter brown eyes or darker, cobalt blue is a hot color for brown eyes!
---
9

Eggplant Mascara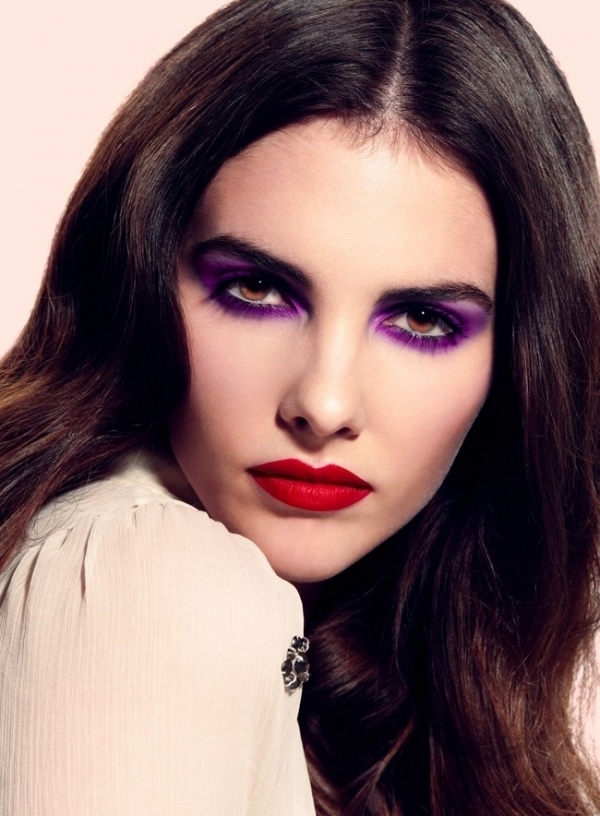 You've heard me talk about all sorts of colors that go with brown eyes, but have you tried eggplant mascara? Instead of using something dark, like black in mascara, why not switch it up a little bit?
---
10

Champagne Tones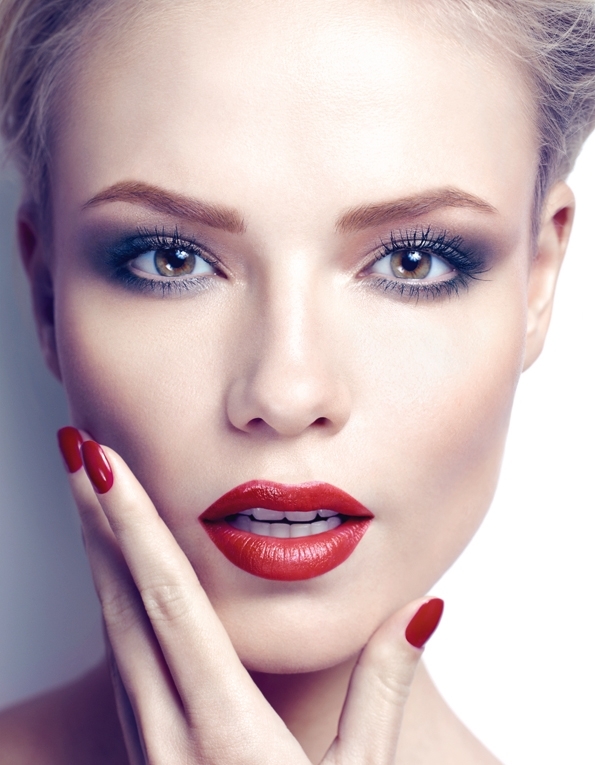 This is a color you don't really think about in the way of eye makeup tricks right? Champagne eyeliner is ideal for brown eyes, as it is tamer than stark white (which can work in many looks too!) but it also draws out the beauty of those baby browns!
---
11

Mix It up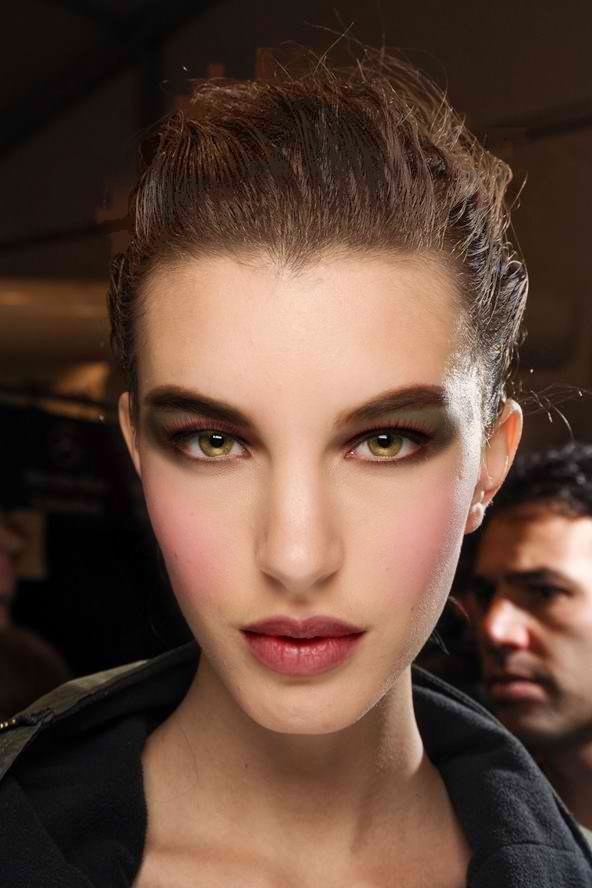 Don't be scared to mix it up a little and see what works best for your color eyes! Maybe black mascara with eggplant eyeliner looks great, maybe bright blue with some gold flecks looks amazing. Find what works for you and what you are comfortable with!
---
12

Navy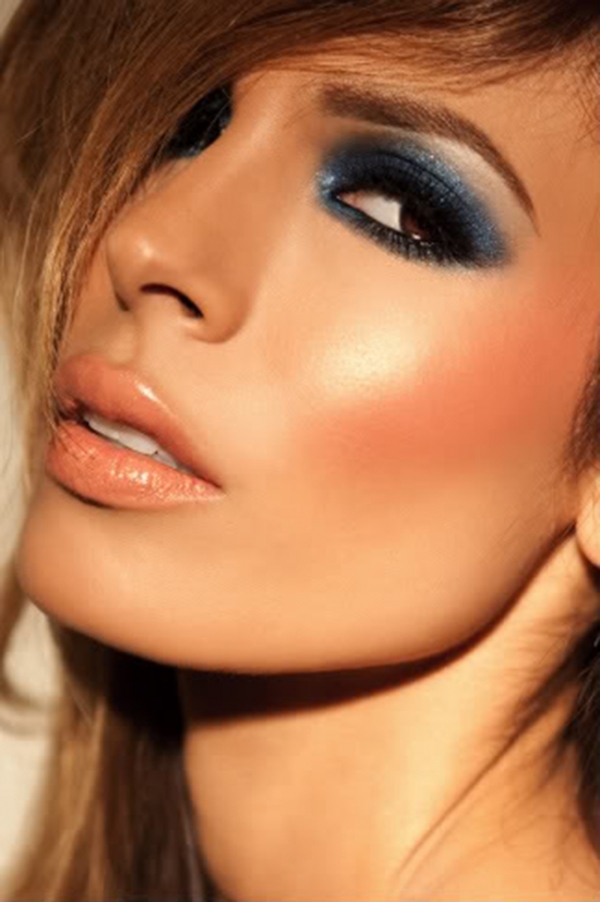 Of course, I've already let you know about the benefits of using cobalt blue, but I should let you know about navy too. This is a great daytime look that you should feel free to wear at the office. You can get dramatic with navy blue and use it as an awesome nighttime look as well. It doesn't give you the same contrast as cobalt, but it's there and it's gorgeous.
---
13

Things to Avoid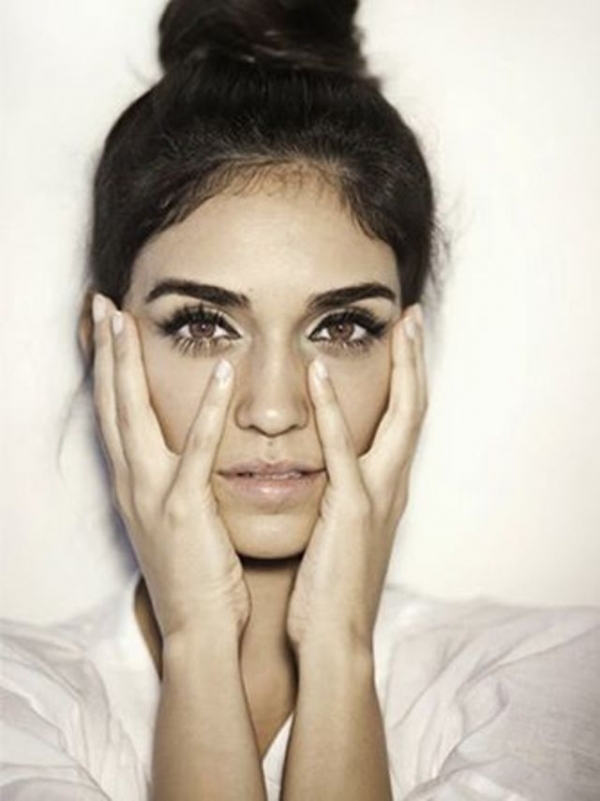 We've told you what you should do, but what about what you shouldn't do? Using red, yellow, or green won't be the most flattering colors with your big browns. This may not be the same for everyone and you should definitely play around with different colors, but I wouldn't suggest using red, yellow, and green.
---
14

Looking Drab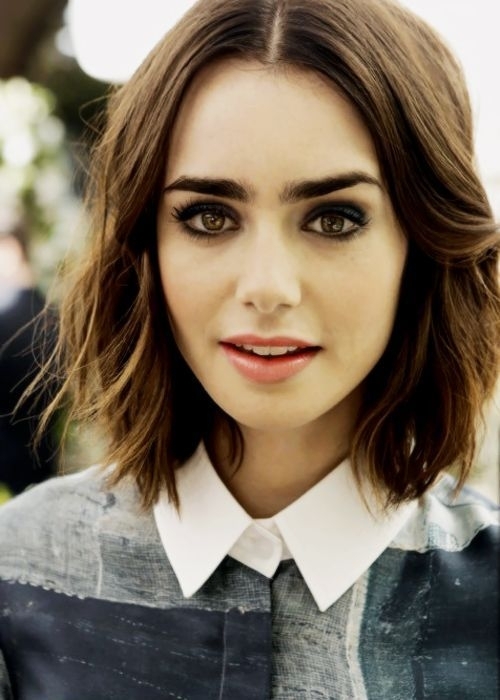 Another thing I suggest not doing if you want your eyes to stick out is keeping the colors neutral. If you're not determined to make your eyes pop and your focus is your lips, go for it and keep things simple. On the other hand, if you're trying to make your eyes pop use some color. Most brown eyed girls also have dark hair, so using dark or neutral colors can make you look drab.
---
15

Gold Smokey Eye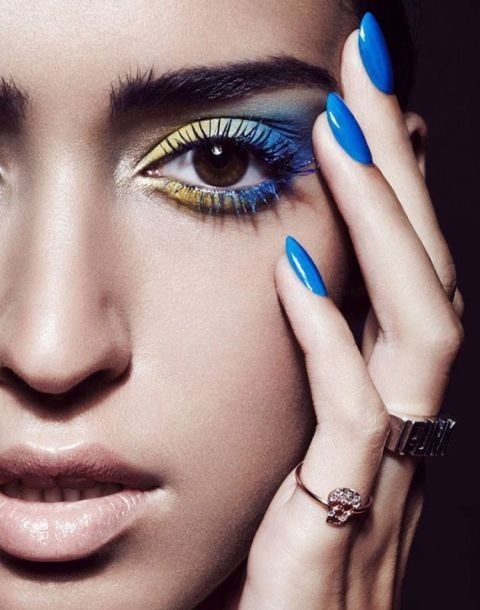 We all love a good smokey eye, but for your brown eyes to stand out you should try to back away from the traditional smokey eye. Instead of using black or gray, why not try some gold eye shadow? It's a great look and it will make your eyes look beautiful.
---
16

The Rest of Your Face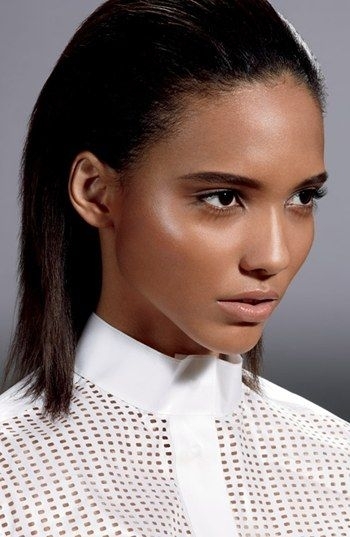 If you're aiming for your eyes to stand out, keep the rest of your face kind of neutral. Don't overdo it with blush or lipstick, just focus on your eyes. Sometimes we get a little carried away and want to make our whole face stand out, but if you pick to glam up your eyes, try to play it safe with the rest of your face.
---
17

Pink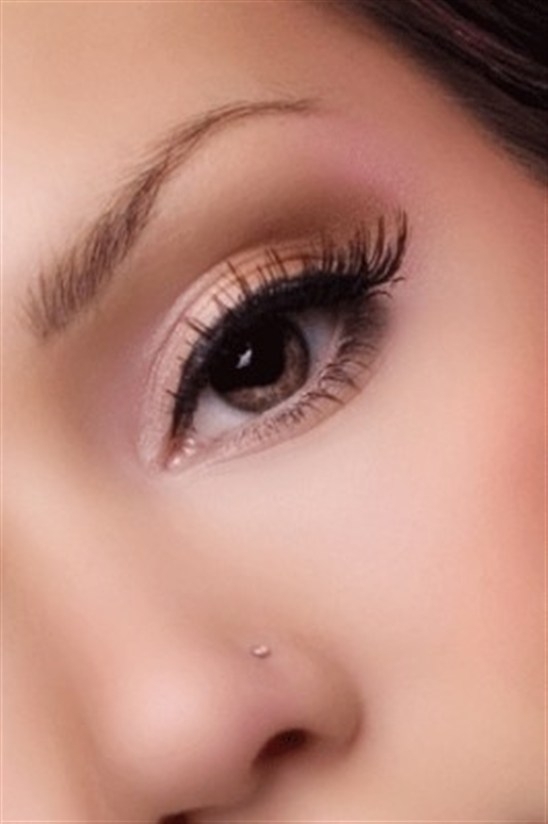 This is definitely dependent on what shade of brown you have, but some girls can really pull off pink eyeshadow! As I've said before, I'd play and work with different colors to see how it looks, but I would definitely try out some pick shades. If you don't want to spend money on pink eyeshadow, why not try getting a pallette that has purples and pinks? That way, you know you'll use at least half of it!
There you have it ladies! These are my top 17 makeup tricks for brown eyes, do you have any to add? Do you use any of these makeup tricks for brown eyes? Share your thoughts below!
This article was written in collaboration with editor Lydia Sheehan.
---
Comments
Popular
Related
Recent